Family members of the late 45 years old commercial bus driver and father of two, Suliu Ambali, who was allegedly murdered, have called for justice and immediate arrest of the alleged culprit identified simply as alias Daduro Afefe in Okemorosun, Badagry area of Lagos state.
According to a friend of the deceased, Atolagbe Adetoyi, who said he witnessed the grave ordeal, the incident reportedly happened at 4:30pm or thereabouts on Sunday May 24 this year at Okemorosun, Magbon Town, Badagry Lagos.
The deceased, Suliu, was said to have been allegedly punched with a ring laced with charm by the culprit.
"On that day, which was Salah (Eld -el Fitri) Suliu, and a few of us, all friends, sat somewhere and discussing. Suddenly, the wife of the elder brother to one of us ran to us calling for help that Afefe and his friend (unknown) were about to beat up her husband," he narrated.
According to Adetoyi, they had rushed to rescue the elderly man identified as Baba Rotimi, a member of Vigilante Group of Nigeria (VGN).
"When we asked what happened, she explained that Afefe sat in a tricycle to smoke weed with his friend. The rider told them to excuse him as he was about to resume business but they refused.
Adetoyi further added that the driver, who is known as a peaceful man "We call him pastor", went to call Baba Rotimi as an elder to intervene in the matter. "While he was trying to caution the boys, they started insulting him and threatened to beat him up".
When the deceased and his friends got there, Adetoyi noted that they ordered the boys to leave the old man, and warned them against their unruly behaviour.
This, sadly, didn't go down well. "They tried to pick a fight with us. Suliu even called Afefe telling him to desist from causing trouble".
"Afefe wanted to pick a fight with Suliu, but neighbours pleaded with the deceased to overlook his action. The matter was settled and we went back to where we were sitting and continued our discussion," he said.
According to the eye witness, Afefe came out suddenly and tried to attack Suliu when he was stopped. "A man blocked the punch with his hand. Immediately, the man's hand became numb and stiff. Since then the man has not been able to do anything with that hand", he claimed.
However, he said Saliu was not so lucky the second time as the punch hit him right on the stomach. "The second punch landed on Suliu's stomach, and he immediately fell to his knees, and then downwards. When we raised his head, he was white. It was as though all the blood in his body had dried up".
He bemoaned: "He died immediately. Afefe, who knew what he had done, ran away. We searched everywhere for him but to no avail. We were, however, lucky to get his accomplice and we handed him over to operatives of Morogbo Police Station."
Although the remains of Suliu has been released to the family for burial, family are friends are demanding that the police arrest the fleeing killer.
Adetoyi said: " What we want is for the police to arrest Afefe. He is a notorious criminal as we later heard that he was into armed robbery among other criminal acts. We want justice for our friend, we want the Lagos State Government to take over the matter and let the suspects pay for their crime."
Meanwhile, Suliu left behind a wife, Silifat Ambali and two children. She described her late husband as a peace-loving fellow, devote muslim, caring father to his two children, and loving husband, demanded for justice.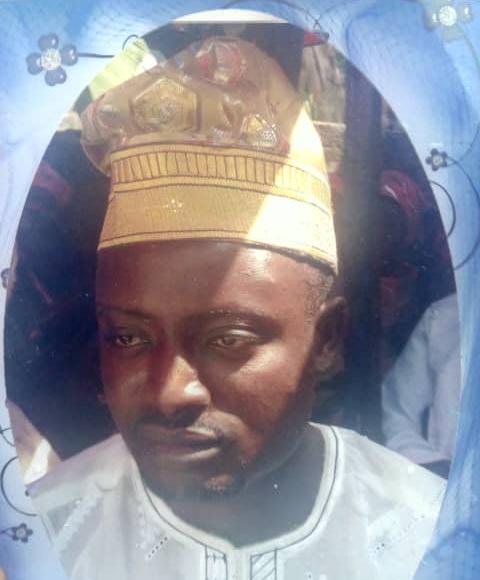 She recalled: "On the day the incident happened, I was at home when someone ran to tell me that my husband was dying. I asked what happened and where, they led me to Marwa Park. When I got there, he was gone".
She continued: "I later heard that a boy hit him with a ring laced with charm, which killed him immediately. The boy has since fled, one thing I know is that there is God. I leave this battle to him. I will also appreciate if the police can fish him out of his hiding. He has to be punished for what he has done."
Meanwhile, information gathered from residents of the area revealed that Afefe is a suspected cultists, who only come to the area to hide after committing heinous crimes elsewhere.
A resident, who spoke on anonymity, said: "We are now living in fear in the area. Boys, who have taken to smoking weed are always at different corners. We fear for our lives and that of our children. If you decide to inform the police, after they are arrested, they are released and they return to the area".
"They even brag that no one can touch them; that when they are arrested, they will be released and you will keep seeing them," she complained.
She, therefore, pleaded. "With what has happened, we want the police to start frequenting this area. We want them to raid criminal hideouts in the area. No one is above the law."
The deceased was said to be buried on Monday May 25 according to Muslim rites.
When LagosToday contacted the state Police Public Relations Officer, DSP Bala Elkanah, he promised to get back with details at the time of filing in this report.
Follow us on social media