A clergyman and trusted family friend, Dr. Julius Isaac, is currently on the run after being accused of sexually abusing his female student's daughter (name withheld) six years ago while lecturing at the United Missionary Theological College (UMTC) Ilorin, Kwara State.
The perpetrator is referred to as a Rev. Dr. He was once a part-time Lecturer in ECWA Theological Seminary Igbala Kwara state.
Today, he sis being accused of sexually abusing. He went ahead to threaten to fail the survivor's mum who was his student at the college in 2014 when the incident occurred, is said to have eloped to Nasarawa State Federal Polytechnic.
When LagosToday spoke with the survivor's mother, Mrs. F. J in Lagos, she said Julius had approached her to send her daughter to him for counselling, encouragement and prayer for a life partner.
He further convinced her that it would be good if the daughter could witness the graduation ceremony of the institute where he was the Head of Department (HOD) and Acada Head.
Because she trusted him, she spurred her daughter into accepting to go for the counselling. She recalled, "She is my first daughter. At that time, she was in Kogi State University. She came to visit me during his lectures hours".
Accordingly, she explained that immediately after the lectures, he advised that her daughter should come for spiritual counsel, prayers and encouragement towards a life partner.
"Because he was Senior Reverend lecturing in UMTC Ilorin and our trusted family friend, I could trust him. But I didn't know he took advantage of my daughter," she decried profusely while speaking to LagosToday.
On how she found out about the alleged ordeal, her daughter voiced out this January after she couldn't stop telling her how nice the perpetrator and his family had been. "Although I kept suspecting something was wrong from the day my daughter returned from the supposing counselling".
"Each time he called me, he always requested for my daughter's number and that why do I allow my daughter to further degree in Criminal Justice, when she already has Bsc," she said.
She continued: "I told him she wanted to fight corruption and save the vulnerable in the society. Unknown to me, he has already taken advantage of my girl. No wonder my girl stopped going to church or believing in God."
The mother added that her daughter said the lecturer threatened to fail her mother if she spoke out. "There is no way your mother can believe you because I am her spiritual father," in the words of the perpetrator".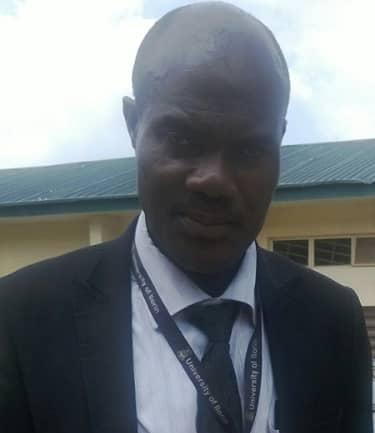 Mrs. F.J decried: "The wife and others have been calling that I should forgive. I can't. My daughter is still paranoid, threatening to commit suicide. This incident caused her relationship – double tragedy for her."
The distraught mother, therefore, pledged: "He must pay for this. He should either come over to Lagos or Ilorin."
When LagosToday contacted the alleged sexual predator, he hung up the call after he heard the caller is a Crime Correspondent. Despite several calls after that and a text message to confirm the claims, it was abortive.
According to a family friend of the survivor and Secretary/Operations Manager, Advocates for Children and Vulnerable Persons Network (ACPVN), Mr. Ebenezer Omejalile, "We heard he is planning to enter Lagos secretly. He must pay for his crimes. He will be arrested and prosecuted."
Follow us on social media