…Intercepts 328 bags of dry leaves suspected to be hemp
In the last one month, the Lagos state Police Commissioner, Hakeem Odumosu, says the police has arrested 352 suspects including 30 rapists, 195 cultists, 41 armed robbers, 52 murder suspects, 23 for domestic violence, 9 suspected fraudsters, 4 kidnappers, and 2 child abusers among others.
The CP disclosed this at the state Command Headquarters on Wednesday where the suspects were paraded alongside their exhibits.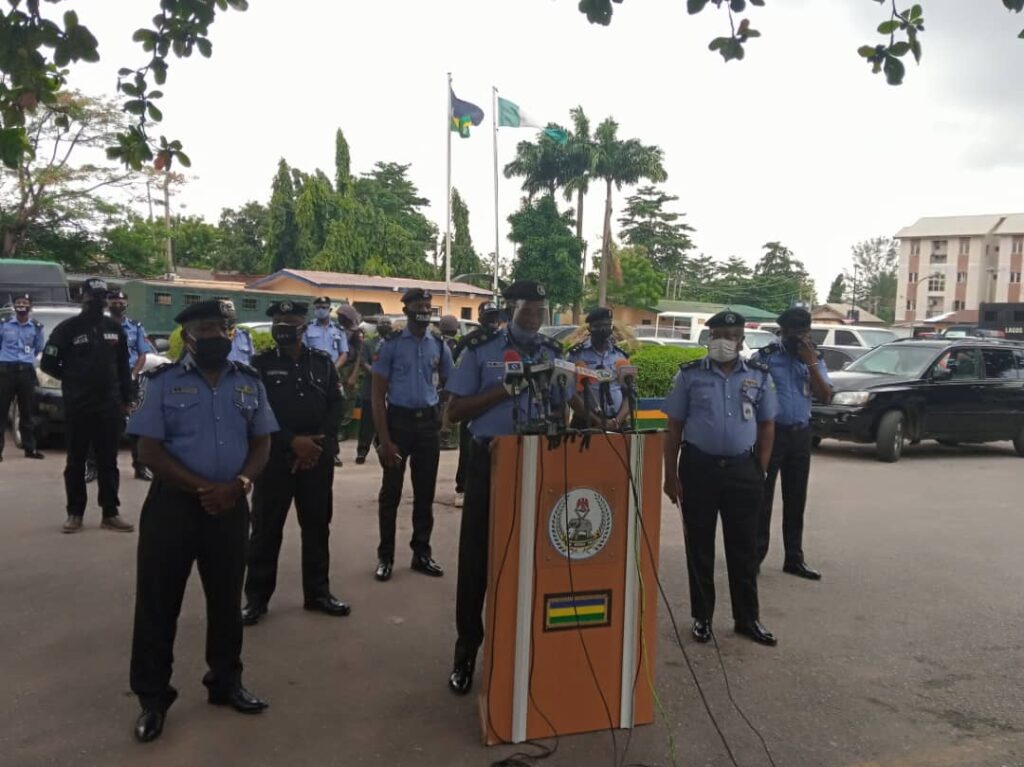 Odumosu listed, "We arrested 41 armed robbery suspects, successfully foiled 28 armed robbery attempts, one armed robbery suspect died during exchange of fire with the police, 195 suspects were arrested for cultism, 4 suspects for kidnapping and 52 suspects for murder."
The state police also recorded 6 cases of suicide and foiled suicide attempts.
Among the exhibits recovered from the suspects are: 19 assorted firearms with lots of ammunition of different calibre, machetes, axes, and other dangerous weapons and criminal charms.
Other modest achievements the command highlighted are: the recovery of six stolen vehicles. "In our quest to rid the state off illicit drugs, our surveillance teams intercepted 328 bags of dry leaves suspected to be Indian hemp (cannabis sativa) and other illicit drugs."
The CP listed further, "Nine suspected fraudsters that specialise in duping people with fake US dollar currencies (wash-wash) were arrested with their so called black boxes and operational vehicles."
On COVID-19 enforcement, the command has successfully arrested 3,375 violators. 2,600 were arrested for violating curfew, 208 arrested for not wearing face masks, 90 arrested for not maintaining social distance and 477 arrested for interstates travel.
The state police has also impounded 1,506 vehicles including 210 vehicles intercepted for interstates travel. 1,858 motorcycles and 156 tricycles were also impounded.
According to the CP, with the partial easing of the lockdown by the government last month, the usual hustle and bustle associated with the commercial hub of the nation is fast returning.
CP maintained, "The command, therefore, redoubled its efforts in protecting the lives and properties of Lagosians and at the same time enforcing the laws emplaced to curtail the spread of COVID-19 and other criminal activities."
Follow us on social media