• Bribery Speeds Up Consultancy Process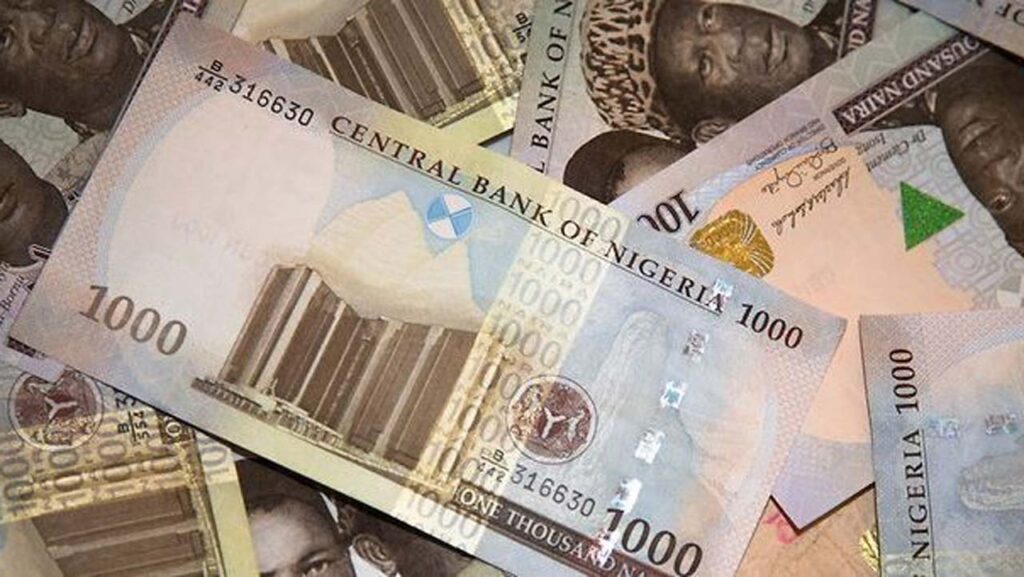 Despite the angst and frustration on her face, the response was still a bland and cold rejection. In my presence, a young lady who just arrived the Out-Patient Department of the Lagos State University Teaching Hospital (LASUTH), was just served the harsh reality that, in a city of over 21 million people, the 65-year-old teaching hospital could only attend to 15 people per day.
According to a credible source, the reason is because the healthcare front-liners themselves – the Consulting Doctors – are "scared of contacting the virus from the general public."
"If you see the number of people that came here today. They were almost 100. But there is nothing that can be done. The management insists on 15 people. It is not my fault. The doctors too are protecting themselves. Nobody wants to contact Covid-19. You know how Lagosians are? You tell them social distancing, but they won't obey. You know how this place is always crowded (before the pandemic). You just have to be as early as possible, so you can be lucky enough to be among that 15," a source at the clinic told our correspondent who visited there," the source said.
One can only imagine the sorrow of hundreds of people who come from all nooks and crannies of the city to access the hospital's healthcare services.
"There are some people that come as far as from Ikorodu, Badagry and so on. But if they come like this, there is nothing that can be done. They just have to go back, if it reaches 15. You just have to be here as early as possible," the source explained, bearing a mixed countenance of remorse and pity."
'How Bribery Facilitates Rapid, Unhindered Access To Doctors'
According to the source, the only alternative to seeing a medical doctor, for consultation, without having to play the odds of being the lucky 15 that accesses the doctor, is having to bribe a 'chain of personnel'.
"Do you have someone in this hospital? It is always very sweet when you someone here. Easy access. If you don't know anybody you would spend money, if you want it (to see a doctor) very fast. This is government hospital. If you don't mind spending money, I can hand you over to someone. You would spend money. This is Federal government hospital. Federal hospital. May God not let someone to die (unnecessarily)," the source revealed.
This leaves nearly two million extremely poor Lagosians – based on latest Nigerian Bureau of Statistics (NBS) data – at risk of deteriorating in health or dying, from a frustrating lack of treatment.
'LASUTH Remained Closed For Several Months During The Covid-19 Lockdown'
• 'Rejected Emergencies Led To Many Unnecessary Deaths'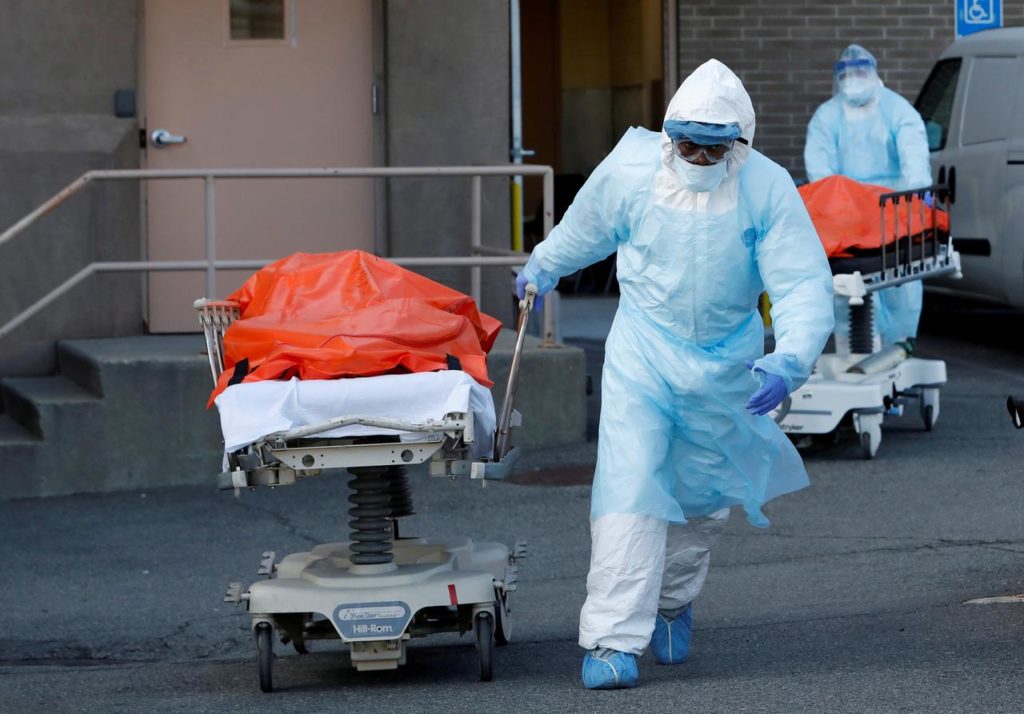 Tears could have easily rolled down my eyes as the source explained that, despite the lack of medical personnel and facilities in the state, the LASUTH remained closed down, at the onset of the lockdown for nearly four months, because the doctors were trying to prevent themselves from contacting the Coronavirus.
The source explained that even despite the city's current medical ethics and laws that bind the hospital to always prioritize emergency cases, the hospital still rejected "several emergency cases, which led to many unnecessary deaths."
The source said, "They don't care, if somebody dies. Before you can access the emergency unit, they have to gauge you as someone on the verge of death. And it must be physically visible. They did not even attend to anybody. The three-day strike they went on, do you know how many people that died here? At my presence, they were rejecting them and those people were dying.
"Even if you go to emergency unit they would not answer you; because they saw you there (and you look healthy). It is until you are creeping.
"Last week, even when the doctors were on strike. In fact, a burial ground was more filled than this place. They did not admit anybody under surgical emergency. They did not attend to anybody."
TheLagosToday gathered from several other sources that the teaching hospital did not open for months.
Among the primary functions of the LASUTH, "provision of tertiary level medical care people of Lagos state" remains a key responsibility. This cannot be assessed by looking at a patient's face to determine the gravity of the ailment/emergency; ordinarily, one either has to be referred by another hospital or to pass through the consultation stage and be diagnosed by a resident doctor in the hospital – which is akin to passing through the eye of a needle, currently.
'We Need To Scale Down On Our Services To Play Safe' – LASUTH
In a recent interview with the Sun Newspaper, the Director of Clinical Services and Training, LASUTH, Dr. A. I. Mustafa, refuted the claim that the hospital does not attend to general patients.
He said that It is false that public hospitals in Lagos were not rendering care to patients, although there is a likelihood that the "staff were afraid of being infected with Coronavirus by asymptomatic patients."
However, he acknowledged that the hospital had actually reduced the level of services provided.
"During the (Covid-19) pandemic, it is almost impossible to observe social distancing, so we scaled down our level of clinical activities and concentrated majorly on the emergencies, which are open to full operations," he said.
Corroborating this, the Chief Medical Director, LASUTH, Professor Adetokunbo Fabamwo, said that the suspension of routine clinics was important to keep the patients and healthcare workers safe during the Covid-19 pandemic.
Corroborating the importance of hospital workers being on the alert to prevent contacting the Coronavirus, the Director-General, Nigerian Centre for Disease Control (NCDC), Dr. Chike Ihekweazu, said that "hospitals should establish a process to screen for Covid-19 such as temperature checks and history taking. If an individual is suspected to have Covid-19, the hospital should have a referral pathway that does not prevent the individual from accessing care for other conditions."
He lamented that refusal to provide lifesaving care to patients could influence them to self-medicate or seek help in non-accredited facilities.
"We must also recognize that there are patients with terminal illnesses that require regular care…denying these patients care can worsen their health conditions and reduce their life expectancy," he added.
It's Unethical To Reject Patients – FG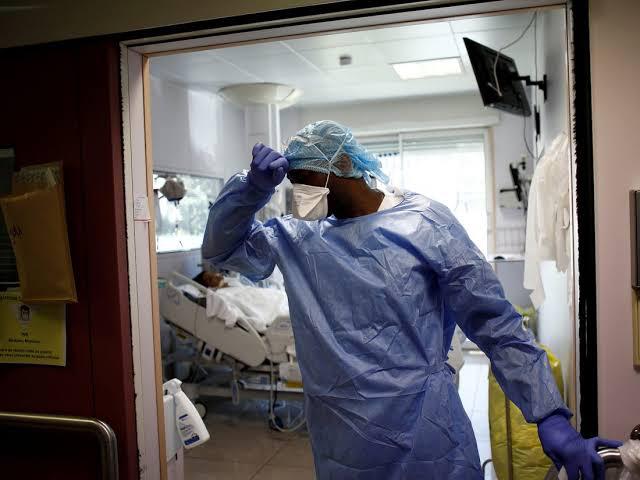 Meanwhile, the Federal Minister of Health, Dr. Anthony Enahire has condemned the idea of rejecting non-Coronavirus patients seeking general healthcare in the hospital.
He also urged Nigerians to refrain from self-medication and seek care in hospitals whenever they feel sick.
"I urge citizens to go to the hospital when not feeling well, and to cooperate by giving accurate information, especially with regard to travel history.
"It is unethical not to attend to persons in distress," the Minister lamented.
Meanwhile, the Nigerian Medical association had also warned its members to approach every patient as a suspected Covid-19 case, and to exercise caution when treating them.
With the confirmed cases of Coronavirus spiking, daily, denied access to medical care to non-Coronavirus patients, over fear of contacting the virus, would likely lead to accelerated mortality rates, especially with the city's indigent, who are mostly low-level literates.
With other areas of the economy gradually re-opening, fully, with improved safety measures, the critical sector of healthcare – in a country with an increasing shortage of medical personnel and facilities – should be looked into so that the regular Lagosian can have easy, rapid access to basic and tertiary healthcare services within the state.
Follow us on social media