A notorious armed robber, Adekunle Bello, 21, has blamed his mother for his continuous criminality over the years after men of the Special Anti Robbery Squad (SARS) at Bariga, Lagos, arrested him.
Bello, who was declared wanted by the police command in Nigeria two years ago, was said to have met his waterloo when he got a robbery operation contract from Cotonou to Nigeria. He was apprehended at a police checkpoint this week.
Upon his arrest, Bello described himself as a killer, armed robber, and kidnapper among other criminal titles.
According to Bello, popularly known as Smallie, he started picking pockets at age 12. Afterwards, he got initiated into a cult group then graduated into a group of armed robbers, who nurtured him on the use of guns until he became an expert.
Blaming his upbringing from a broken and carefree home, Bello revealed, "I have two siblings from my mother but different fathers. I didn't have any parental influence. My mother went out with other men. I grew up on the street and became a bandit".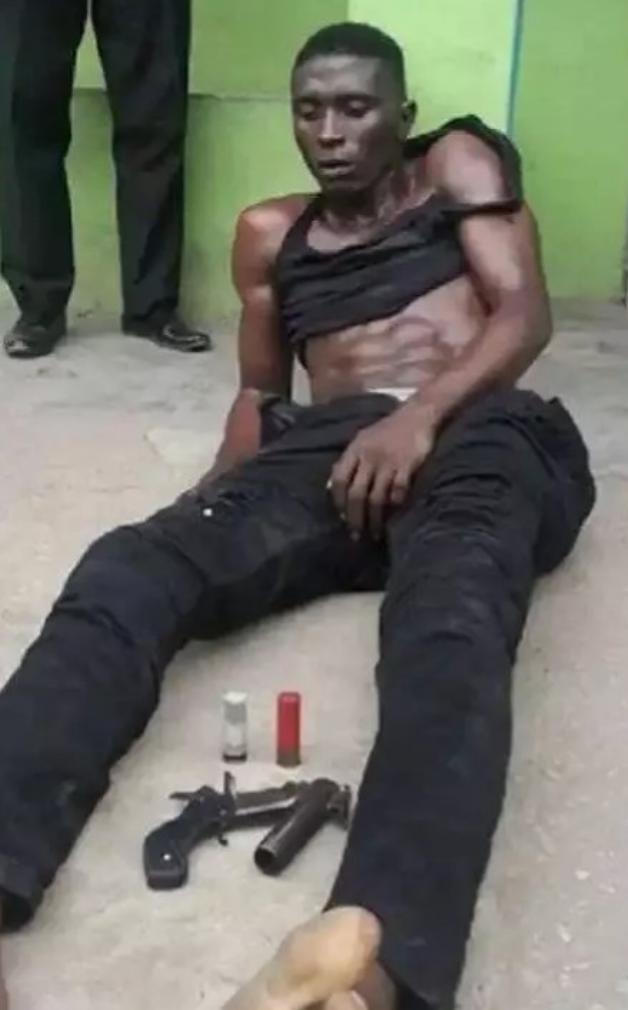 He confessed to have killed countless number of people and was made the official executioner because of his ego at killing without mercy. He also revealed that along with his cult members, they acted as thugs for politicians. Whenever there is an election, they will be sent to attack and kill the rivals of the politicians and be paid huge amounts of money.
Bello said, "I can't remember the number of people I have killed but I know they were many before I was arrested".
According to a source in the police was declared wanted two years ago by the Police Command but he escaped to Cotonou, Benin Republic and from there he usually sneaks into Nigeria to check on his wife and children.
Police sources said he would be charged before the Court after the conclusion of investigations as he was said to be assisting the Police to arrest his other gang members now at large.
Follow us on social media