Like every normal human, Dele (real name withheld) was scared. The dreaded Boko Haram terrorist group had been shooting at the truck he hid desperately in, trying to hijack it for its food supplies. It was either the soldiers resisted the attacks, successfully, or he meets his early demise at that moment.
One hour later: he was on his way to Ngala, a hamlet bordering Cameroon, on a social work project involving internally displaced persons (IDPs). He made it out alive.
Working as an aid worker in the terrorism-rife Borno State, is very risky, yet with a "direct pay job without benefits" the young Nigerian ventured there representing the World Health Organization to help his fellow man.
He narrated his experience: "My first Ecounter with Boko Haram was a solo-dramatic one. I was a contract staff with WHO with no benefits except the direct pay. High Risk job.
Borno State has 30 LGAs, which are divided into three. (Totally inaccessible 3; e.g. Marte, Mobbar and Abadam; Fully Accessible 3; e.g. Mafa, Dikwa, etc.; Partially inaccessible, 24; e.g. Chibok, Damasak, Monguno, Gubio Konduga, etc. 24)
The inaccessible areas are under Boko Haram control.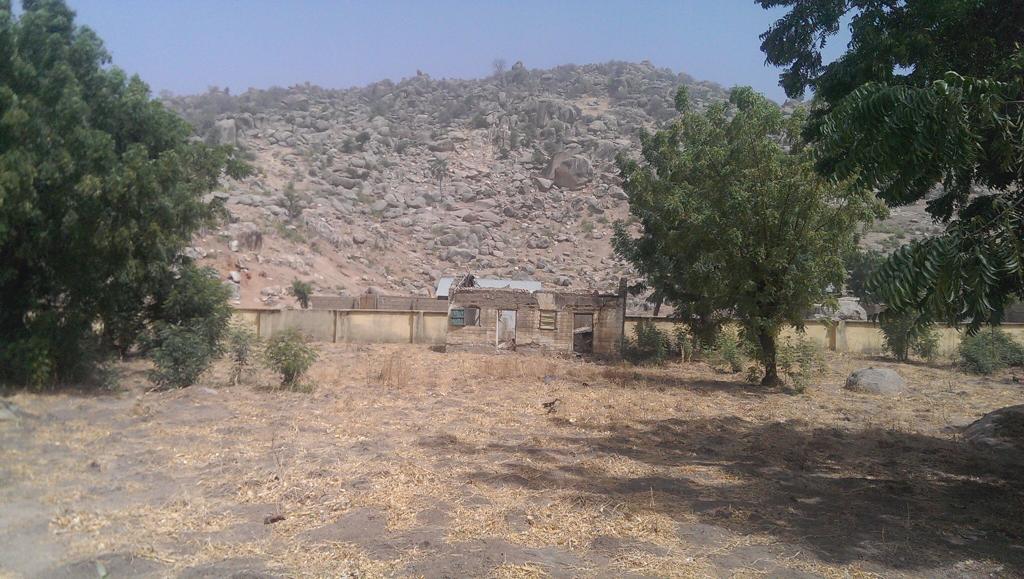 " I traveled to 20 out of 30 LGAs. Most trips were by road in a convoy, and few by Helicopter. A Flight heading was booked for me and my partner but was canceled due to rise in insurgency over the weekend. The organisation that runs the flight schedule wouldn't fly cos of high risks. I volunteered to go by road. No bus that day because, they only move in convoy, so I booked for the next day.

"The Takeoff point was Muna Garage, in Jere. Our bus refused to embark on the journey because they heard there was an attack earlier that day. It was just 6a.m then. By 10a.m my partner and I secured seats on the top of a truck of a World Food Programme laden with IDPs food.

" Destination was Ngala, a border town with Cameroon, 140km from Maiduguri. We had a great journey with many stops between Maiduguri and Dikwa and got there around 2pm. We met other convoy from yesterday.
Apparently there was an attack the previous day and they couldn't move. At my rough count we were about a thousand on the road. We couldn't move, we had to sleep at Dikwa as there no single vehicle coming from Ngala.
Day broke, we couldn't move until around 11am. That was when a troop of soldiers and some Civilian Joint task force crews.( CJTF) came in.

"Eventually, we left Dikwa before noon and we approached an abandoned community named Logumale. It had a small dam fed with canals from Lake Chad to irrigate rice/wheat fields. One of the Largest in the country. It supplies the Maiduguri Mill. Abandoned tractors and tools everywhere.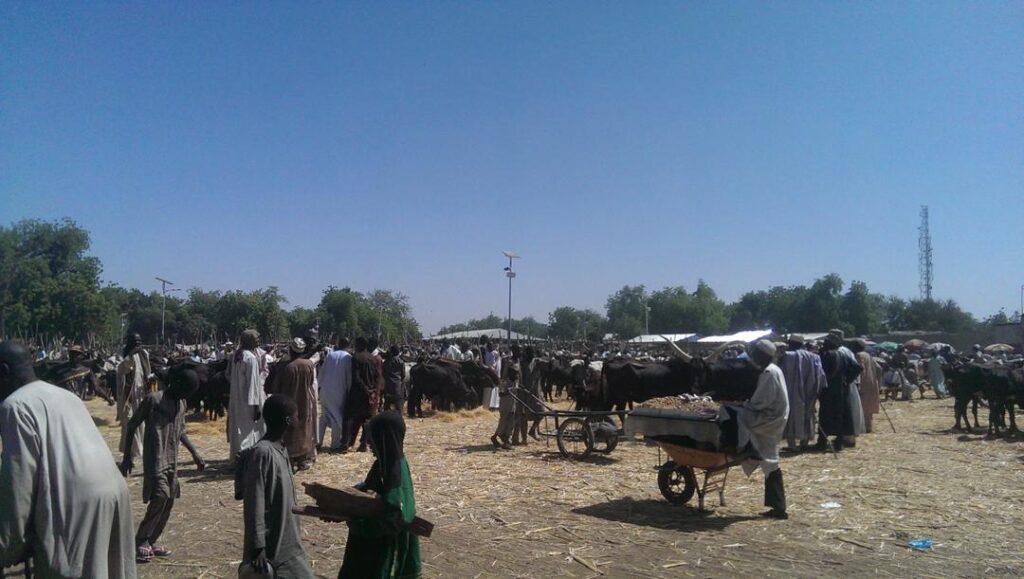 "The Boko Haram guys were hiding behind the dam, ready to attack us. Their purpose was to hijack the trucks of food. About 40 of them. They opened fire on the soldiers' vehicles in front of us. For more than 2 hours we were stuck there. Gun exchange went on. We jumped and ran into the bush.

"Some of the trailers were hijacked. I think about 5 and those guys escaped with them. There were casualties on both sides."
Dele also shared his discovery of how the notorious terrorists receive their food supplies from Non profit organisations.

He said, "Boko Haram is a serious business. If you don't belong to a right clique, there are high chances you die. Millions of Naira exchange hands weekly. NGOs are involved in this. How do Boko Haram get their food supplies?

"Directly from NGOs such as ICRC/NRC. I was at their office severally to apply as a First Aider and WASH expert. I was rejected based on Nepotism. Spent some days at their training. I queried one of their trainer about them supporting BH. He claimed neutrality which is one of the 7 principles of ICRC. So food and supplies were given to Boko Haram on negotiations of no attacks on their staff/workers."

Narrating his own experience, the source also revealed that, sometimes, the Boko Haram hijack food supplies vehicles of aid workers delivering food to Internally Displaced Persons (IDPs).

He also mentioned that some of the Boko Haram terrorists use people as human shields to extort food from some NGOs.
"(Some) Fathers or mothers are held capitive, while the other members of the family are sent to get food from Security posts where NGOs are also stationed.
"Failure to return after an agreed time and their families are killed. I personally met some of the escapees at Monguno," he said.
It is a terrible situation.
Follow us on social media