The season finale in our favourite English premier league is upon us and it would all go down to the wire this Sunday as all 10 Premier sides would be playing one last important game of their season at the same time 16:00 hours, that's 4pm Nigeria time come Sunday 26th July 2020. In this write up, I reviewed all 10 matches of match day 38 in the league and see what's at stake for all 20 teams.
CHELSEA vs. WOLVES
Stamford Bridge
Chelsea are the 4th place team on the log at the moment with 63 points from 37 matches played and they would be hoping to get this one pass Wolves in 6th with 59 points from same number of matches played. Wolves are not badly placed themselves with their sights on playing in the Europa League. Frank Lampard's team would need to get this right against Wolves and get all 3 points which would see them secure their Champions league place with 65 points, a loss or draw for Chelsea might not be adequate as a draw would see them end up outside the UCL places should Leicester City manage to get all three points against United, a draw would only be enough to see Chelsea through to the UCL should Leicester play a draw at their match as well. On the other hand, they need nothing less than a win which would take them up to 62 point and they would be home and dry in the Europa for next season.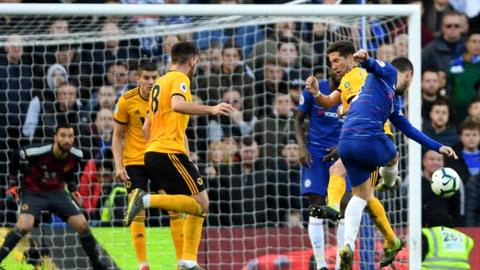 A loss for Wolves and win for Spurs who are breathing down their neck with 58 points would see Wolves lose the Europa league spot to Spurs. A draw would only be adequate for Wolves should Spurs play a draw as well. So there is a lot at stake in this match up and both teams have something to gain from winning this and everything to lose.
ARSENAL VS WATFORD
Emirates Stadium
Arsenal has survived their worst league outing in 25 years and for the 1st time in over two decades. They would not be playing any of the European competitions. Their only hope of playing in Europe would be a very demanding task for beating Chelsea to the FA cup final which would land them a 3rd round play-off spot to qualify for the Europa league. Currently 10th on the log with 53 points, Arsenal can only go up to 9th on the log with 56 points if they claim all 3 points against Watford and that would also depend on Burnley not getting all 3 points at their match up against Brighton. As it stands, there is nothing much at stake for Arsenal in this one as compared to Watford who is neck deep in the relegation fight.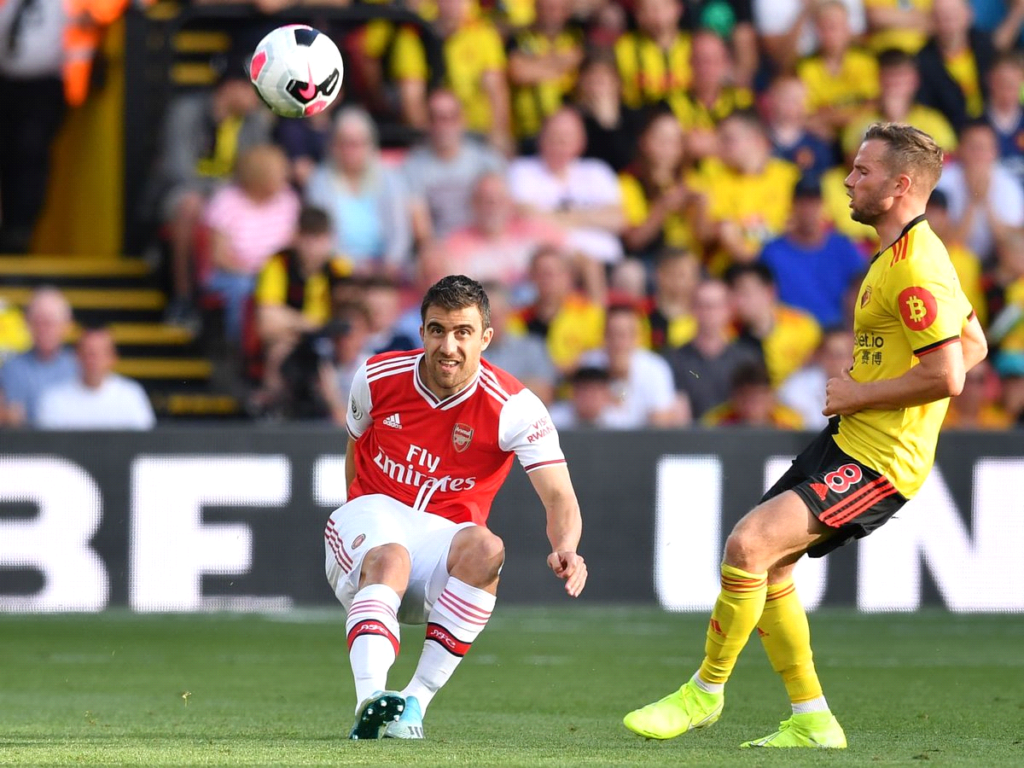 Watford needs to get this one past Arsenal by all possible means if they would stand any chance of still playing in the Premier League next season. Presently seated at 18th place on the log with 34 point, same number of points with Aston Villa, a loss to Arsenal might condemn Watford to the Championship next season. Watford's survival hopes suffered a major blow at their last home match against Manchester City as they were thumped 4-nil by City. They would have to bounce back quickly from that humbling in the hands for City and device a way to get past Arsenal and secure their Premier League status.
BURNLEY vs. BRIGHTON and HOVE ALBION
Deans' Court
Burnley's push for Europa league is all but over; as there are off the mark in 9th position on the log with 54 points from as many matches, and can only end up on 8th position should Sheffield who is right above them in 8th position on the table lose their game against Southampton.
Brighton on the other hand seem to have secured their Premier league status and would only be looking to finish higher than their present position on 16th to 15th should they get all 3 points against Sean Dyche's men at their home ground.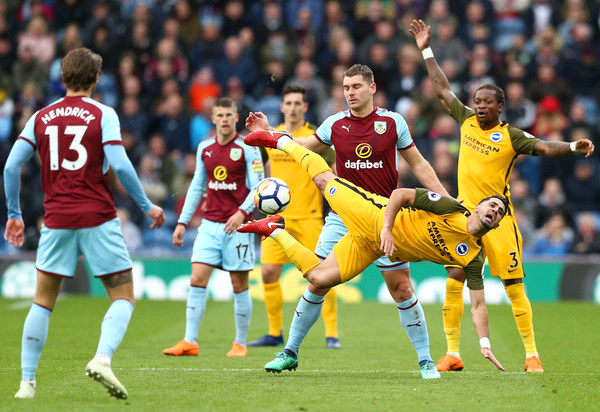 LIECESTER CITY vs. MANCHESTER UNITED
King Power Stadium
There is a lot at stake for both sides going into this one as this matchup is the one that decides the fate of the top 4. Manchester United presently on 63 points from 37 games, same points with Chelsea on 4th but with a superior goal difference have a lot less at stake going into this one as a minimum of a draw would see them end up in the top four and seal Champions league qualification, but either they end up in 3rd or 4th would depend on Chelsea's result. An outright win would ensure they end up in 3rd, but a draw would definitely take them through. All the Red devil needs to do is avoid a loss to Leicester City.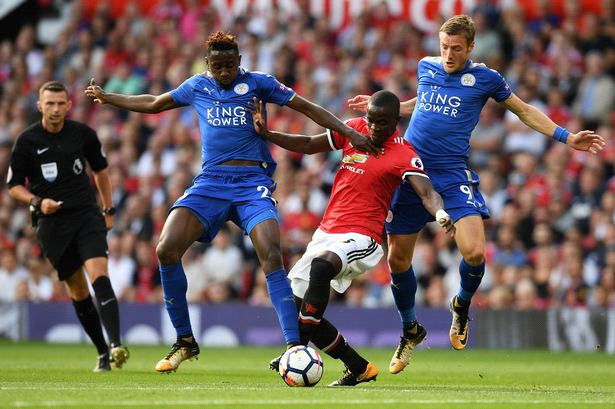 Leicester City's poor run of form since the restart has ensured that they have now found themselves in 5th spot with 62 points which would qualify them for the Europa league, but considering the way they played in the league before the COVID-19 lockdown and how long they were on 3rd spot. Would it be fair to say they deserve to be in the UCL next season but that can only be achieved now if they get all 3 points against United which would see them climb above either United or Chelsea on the table and guarantee a Champions league birthe.
WESTHAM vs. ASTON VILLA
London Stadium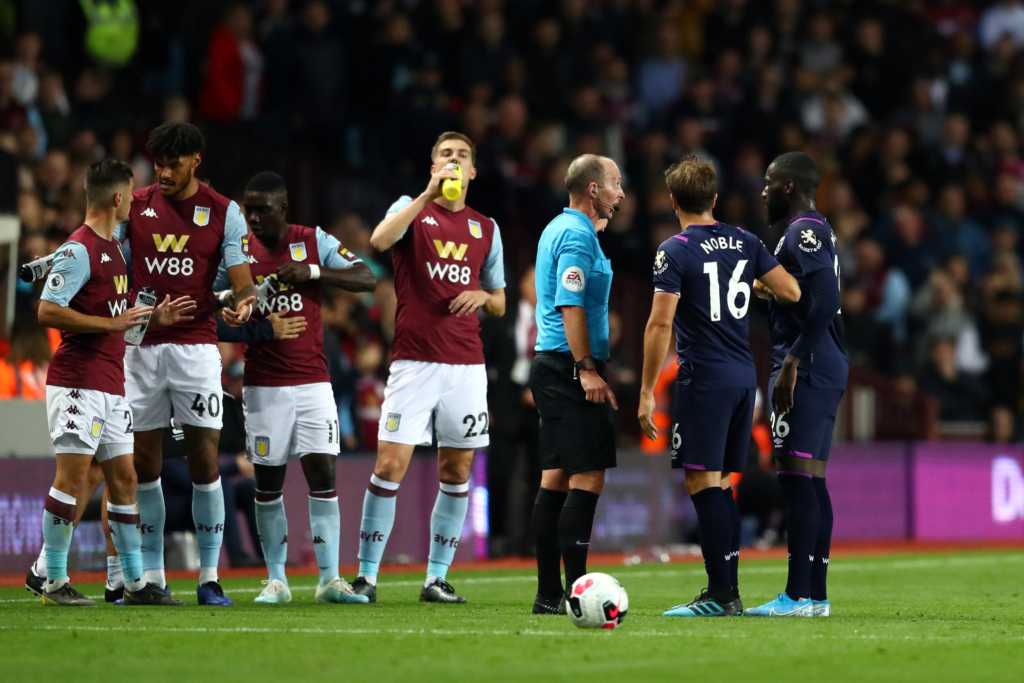 The Hammers have had an okay form since the restart and they have secured their Premier league status since the 1-1 draw against Manchester United, the David Moyes team are 15th position on the log with 37 games played, that's 4 points off the drop and they seem home and dry already but would be looking to add some more points on the log.
Aston Villa on the other hand have a lot at stake going into this one as they need an outright win which would see them have their Premier League status confirmed. The mid-week win against Arsenal showed a team with character and a determination to beat the drop.
EVERTON vs. BORNEMOUTH
Godison Park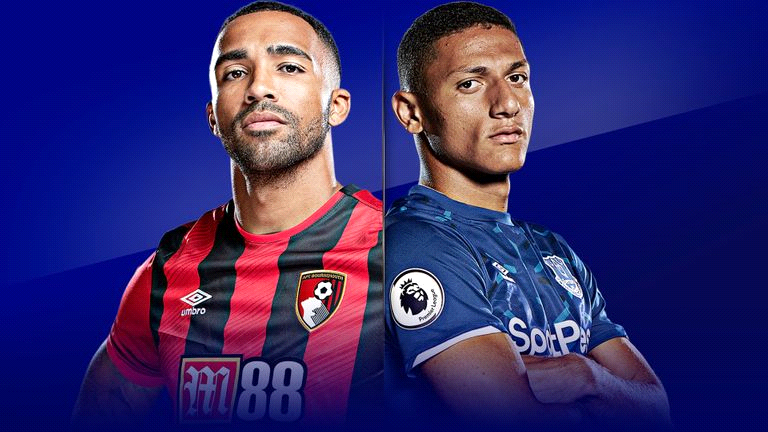 Thereisn't much at stake going into the final day fixture both Carlo Ancelloti's side and Eddie Howe side as both side seem to already know where they stand in the scheme of things before this final game. Everton would be looking to get all 3 points from a win at home in their final game of the season at the Godison Park. They are presently 11th place on the table with 49 points from 37 matches played. A win would see them still finish on the same 11th place as they are 4 points behind Arsenal in 10th.
Bournemouth is relegated from the Premier League to play in the Championship already with just 21 points from 37 matches and a very poor negative goal different of -27. They got promoted to the Premier League for the 1st time to play in the 2015/2016 season and they maintained their Premier League status for 5 season.
CRYSTAL PALACE vs. TOTHENHAM HOTSPUR
Selhurst Park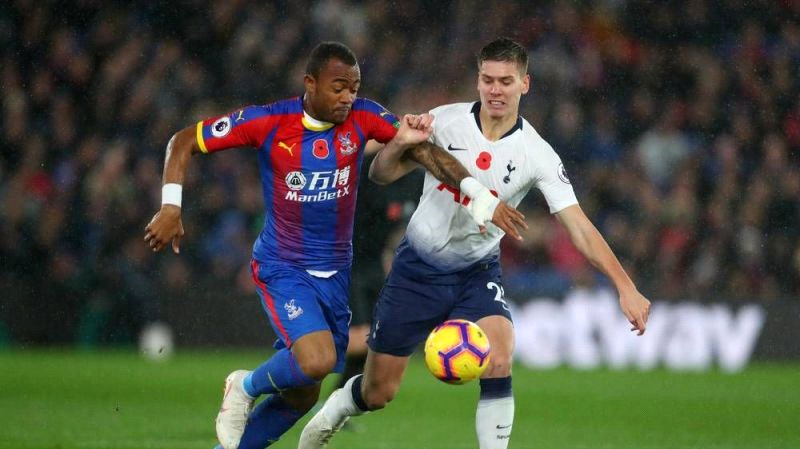 A London derby is on the cards on the final day of the Premier League as Spurs have all to play for to seal qualification to play in Europa League. Jose Mourinho's side are presently seated on 7th position on the log with 58 points and hoping to crash the Europa league party, maximum points from this one would see them move up to into the final Europa league position in 6th,but that would also depend of the result elsewhere between the Chelsea and Wolverhampton Wanderers match, a draw might even be enough for the North London side who have a goal advantage on the goal aggregate over Wolverhampton Wanderers. So Spurs seem to have their work cut out as they need just a win or a draw from the match and they would have their eyes firmly on proceedings at the Chelsea vs. Wolves match to seal their Europa League faith for the coming season. Crystal Palace would be looking to finish the season on a high with a win at their last home game. Their Premier League status is secured already with 42 points from 37 games and the Roy Hogsons' side are firmly rooted to 14th position on the table.
MANCHESTER CITY vs. NORWICH
Etihad Stadium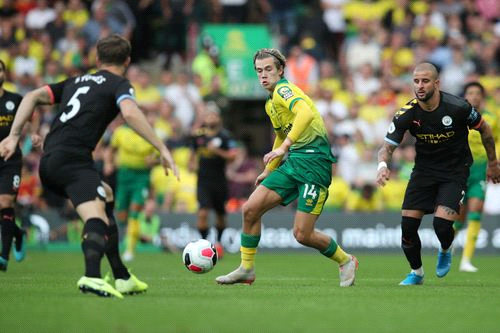 Manchester City would be playing their last game of the season at home at the Etihad with zero pressure as they have secured a runner up position already with a very comfortable 78 points from 37 games and hopeful of making it 81 when they file out against Norwich on Sunday. Pep Guadiola's men would definitely be playing in the Champions league next season as a recently ban by UEFA has been cancelled after an appeal hearing by the Court of Arbitration for Sport. David Silva would however be playing his last match for the Cityzens. Norwich became the 1st relegated team this season and is already condemned to be playing next season in the Championship with little or nothing to play for in this one.
NEWCASTLE vs. LIVERPOOL
Sport Direct Stadium
Champions Liverpool would be playing away from home at their last game of the season at the Sport Direct Stadium home of Newcastle United. The Anfield side were presented their EPL trophy midweek at their last home game in a high scoring 5-3 win over rivals Chelsea. Jürgen Klopp's men would be hoping to rake in another 3 points to finish the season on 99 points which would be a point shy of City's record of 100 points in the Premier league and finish a record breaking season which have seen them dominate and cruise to the title.
Newcastle United have their Premier league status secured as they are seated in 13th position from 44 points and would have their hopes of finishing their season on a high with a win over the reigning champions which would serve as a morale booster going into the new season come 12th September.
SOUTHAMPTON vs. SHEFFIELD UNITED
St Mary's Stadium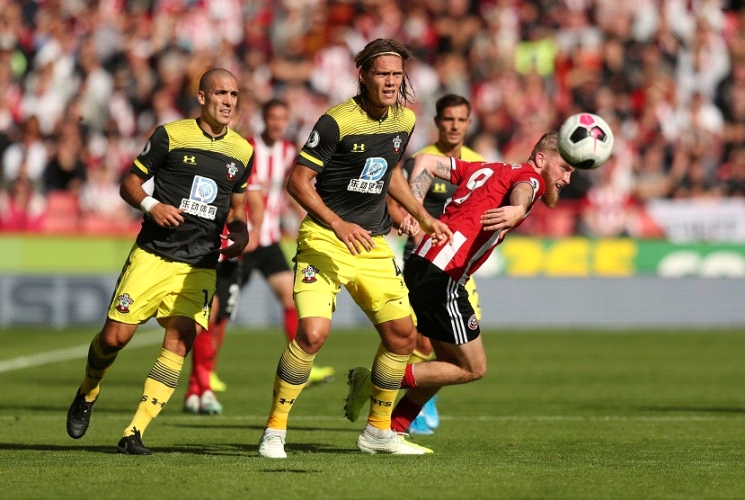 Sheffield United has had a very brilliant season considering the fact that they just got promoted and they have had a very decent campaign. They are presently and would most like be finishing 8th position on the log with 54 points from 37 games. They sit above teams like Arsenal, Everton, Burnley and the likes. They were making a very realistic push for a Europa league spot but that is far-fetched now as they are 5 points away from Wolves who are occupying the final Europa league spot at the moment with one more crucial game to play. Sheffield would be hoping to add 3 more points and make it a 57 points total for a very brilliant season by their standards.
Southampton has 49 points from 37 games and is presently seated on 12th position. The St Mary side would be looking to finish the season at home on the high with the maximum 3 points with their sights on going ahead of Everton to 11th position.
Follow us on social media