Mercedes driver, Lewis Hamilton wins with a very convincing performance today at the Silverstone circuit at the British Grand Prix.
He looked in control for the majority of the race until the final lap when he had his tyre punctured and only had to hold on for the win.
Hamilton's teammate, Valteri Bottas who started the race in 2nd pole position had his chances thrown away on lap 50 when he had a badly punctured  tyre which ended his race from 2nd position to P11 and  not scoring any point at today's race.
Red Bull's Max Verstappen benefited from Bottas's  punctured tyre to move to P2 and end the race in second place behind Hamilton.
There were two separate incidences during the race, the first involving Kevin Magnussen who was having a nice race and moving up from his P14 grid spot but his wing hit the kerb at the first apex of Club hard and lost momentum and he clashed Alex Albon as they approached the second apex.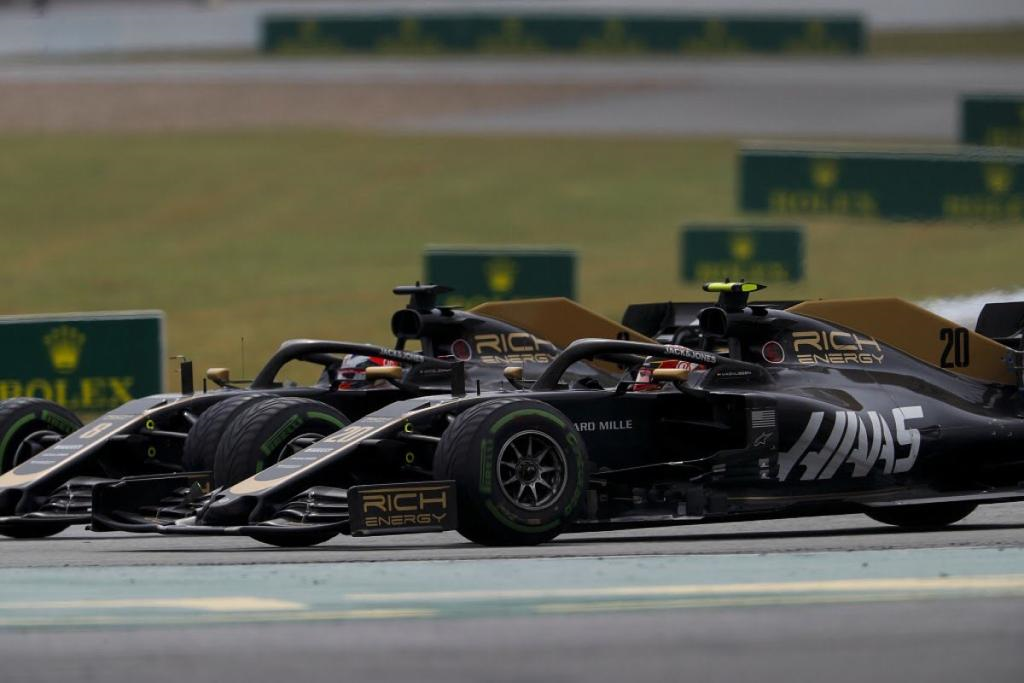 The Haas driver took a spin and strayed off the track and into the gravel, with the safety car called upon at Silverstone so he could be brought out.
Alpha Tauri driver, Danny Kyvat lost control of his car as well as a result of a tyre puncture he slammed into the outside wall as a result of loss of control causing a great impact and massive damage to his chassis, with debris of the wreckage all over the track.
Hamilton's win today is his seventh at the Silverstone circuit venue of the British Grand Prix which is usually a home coming race for him and always a special moment with his fans. Hamilton is now just four wins off Michael Schumacher's record of 91 wins.
Ferrari's Charles Leclerc completed the final podium place in third – his second time of making a podium finish this season
British GP results, top-10
1. Lewis Hamilton, Mercedes
2. Max Verstappen, Red Bull
3. Charles Leclerc, Ferrari
4. Daniel Ricciardo, Renault
5. Lando Norris, McLaren
6. Esteban Ocon, Renault
7. Pierre Gasly, AlphaTauri
8. Alex Albon, Red Bull
9. Lance Stroll, Racing Point
10. Sebastian Vettel, Ferrari
Nico Hulkenburg's return to F1 this week to replace Racing Point's Sergio Perez who tested positive to COVID-19 did not bring much to cheer as his car failed to start.
Next F1 Grand prix event would be next weekend at the same Silverstone venue of the British Grand Prix which would be tagged the 70th Anniversary GP
Follow us on social media