Residents of Lagos' Ajegunle lament their homelessness, waning hopes… four months after
IT all happened like a flash. On the night of April 17, several residents of Dustbin village, a shanty-saturated community in the Mechanic Bus Stop area of Ajegunle, Lagos, lost their homes, their properties and also their hopes, to a raging inferno.
For many of them, it is a painful experience that they have since not recovered from.
"What happened that day ehn…The thing just be wetin I no wan dey think again (I don't want to remember it). If I remember it, I realize that I lost almost everything. It is just as if I lost everything, like I am starting afresh. I just thank God for life," An affected resident, Samuel Apati, regretted, his yellowish eyes flushing with pain.
The single father of one recounted the unfortunate incident, noting that he still struggles with the trauma of homelessness.
He narrated: "What happened that day started in the middle of the night! I was seated outside my house, with a friend. We were just together; I was using my phone to chat and all. Before I knew what was happening, I was seeing something like a fire. I quickly ran to the spot where it was burning and I was shouting 'fire!' but nobody answered me. It was as if it was only myself and my friend that was there. We tried to quench the fire, but it was not easy.
"What caused it is that candle that a woman lit. It fell inside her house and started burning it. It was almost as if she knows what she was doing. The woman has even left the area. But it has happened. It is only God that knows the final say.
"I am staying with my elder sister and her husband now, in one room, but they travelled. My sister just said I should just stay here, in the meantime. I know that when she comes back now, I and my daughter would start to find our way; because she has a husband
"I need to plan to find a place where I can put my head. I know that Covid-19 has spoiled many things, but I know that God would still help. Sometimes, with life there is always hope. I still thank God for life and the fact that I still have something to push forward with. I still work with my motorcycle every day."
The city's emergency management authority also confirmed that the fatal fire incident was triggered by a candle flame. However, its effect has been far reaching on the people it affected.
For the Mother of five, Mrs. Kemi Saheed, the situation has taken a larger toll on her large family as they have continued to sleep on a church's bare floor, since they lost their home to the fire.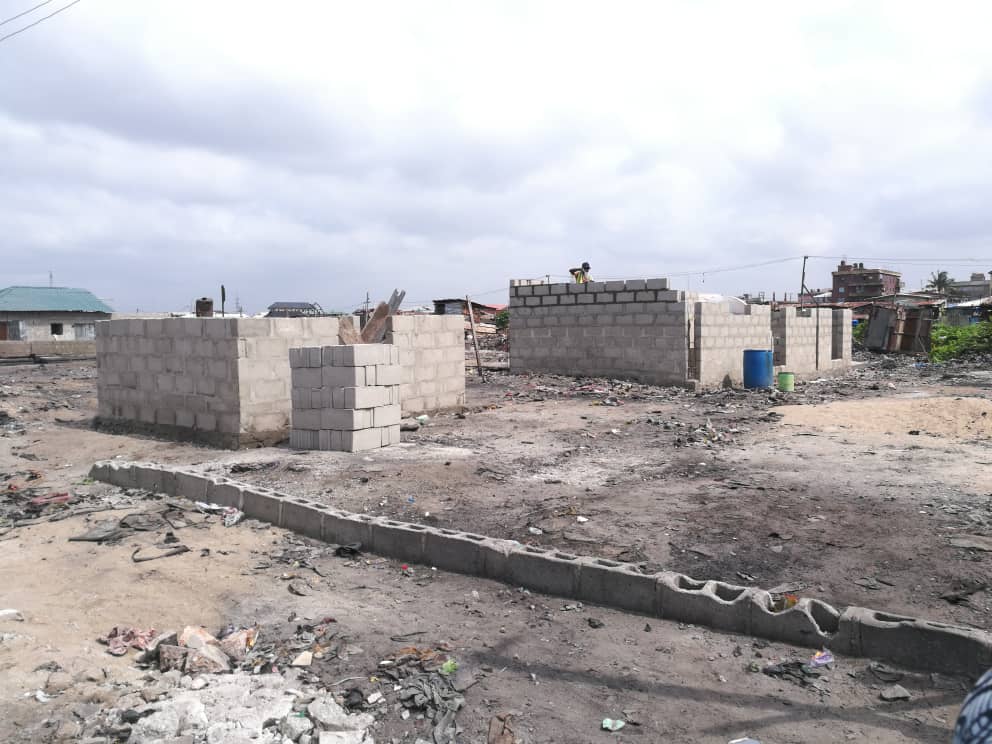 "All our properties got burned. Since that time, we have been sleeping inside the church- myself, my husband and my five children. My first child is almost 20 years. We attend the church normally. Even some parts of the church was burned too. We did not expect the church not to burn, but God did his miracle.
"We were plenty that were sleeping inside the church, after the fire, but it is only my family and one other person that is there now. Some have gone to their villages, as there is no power to rent new houses.
"How do we survive? Ah! We are managing. We sleep on the ground. Even the ground we are sleeping on is affecting me, because as I am now, I am sick. For over two weeks, my body has been sick. I am not used to sleeping on the floor. You realize that tiled floors are very cold. Even my last born, Rodiat, she was very sick last month to the extent I put her on drip. Since she was born, she has never been sick like that before. That floor is affecting us.
"Mosquitos too are affecting us. When that fire happened, all the church louvers burned. So now, we are using nylons to cover the windows. Mosquitoes are entering seriously."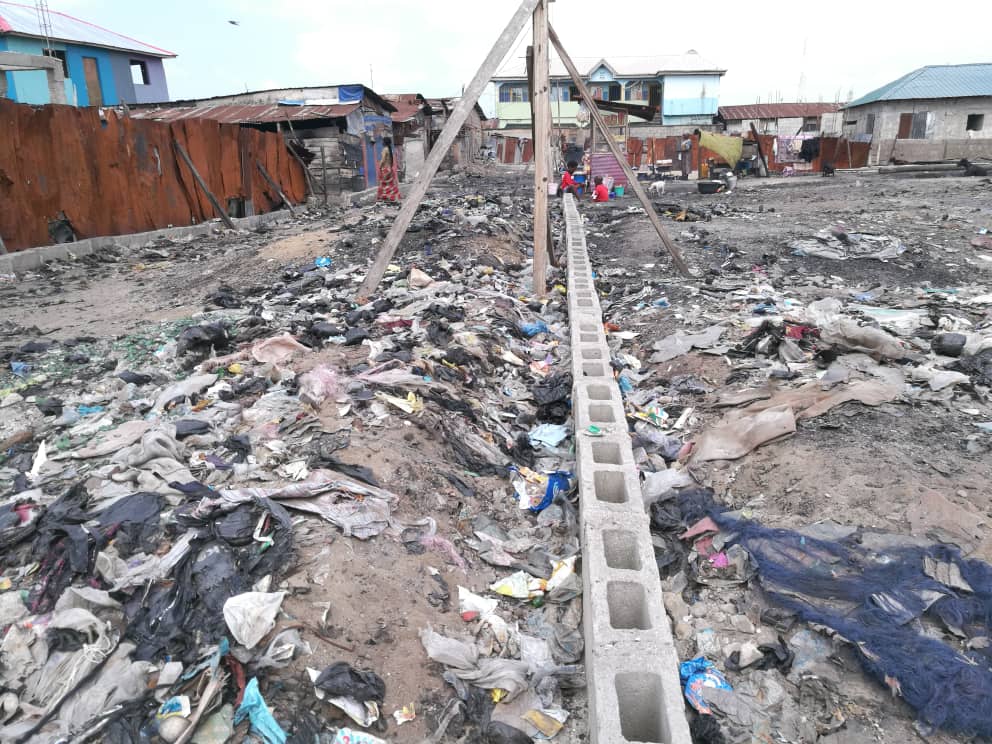 Many other affected families, in their tens, have had to since relocate the community to other areas around the city and the country. Only very few remain, scampering for a solution, without much options.
Financial hardship
In the largely poor community, most of the residents, including the affected locals, are entrepreneurs. With their properties burned, their income sources are rapidly becoming like dry wells.
"All my goods burned in the fire; I had a lot of artificial eye lashes and make-up products. Even my husband lost all his goods. He is a carpenter. Nobody expected the fire. All his work tools got burned. Now, if he has a job, he borrows his friend's tools.
"Some nice individuals, like my daughter's school, has been giving us money and we have been managing it," Mrs. Saheed said.
The 43-year-old woman explained that the situation is also crippling plans for her family to secure better accommodation for themselves.
She said, "We are hoping to move out to a new house soon, even though we have seen a new house close by, but we don't have money to afford the rent."
She also feared that when school resumes, "All my children's school fees that I had saved up, their school uniforms, bags and books (that) got burned" would be a burden too heavy for her to bear.
Apati also complained bitterly that, since the incident, he has had to rely on the charities of others to clothe and, sometimes, feed himself and his little daughter.
He hopes to save up enough money to rent a better place, but he laments that the Covid-19 pandemic as well as the government's restrictions on motorcycling, are collectively frustrating his efforts.
Even the church owners (Chapel of Christ Ministries), identified as the lawals, complained that the pandemic had prevented its members from contributing to replace some of its burned properties.
"It affected us. It was during the period of Covid-19 lockdown. There was no church member or anyone to call to contribute money. Everybody was struggling for hers/his own home. So, we could not gather money to rearrange things that got damaged. That very day some of the church's properties were stolen. We were unable to gather money to replace them, because of the lockdown," Mrs. Yemisi Lawal, explained.
The cleric, however, assured that despite the church's imminent reopening, on Sunday, it would continue to harbour the affected families within its walls.
"We are housing those people, because their houses have got burnt. There is even a lady that used to sleep in her shop. Now, she does not have anywhere at all to sleep. They have to stay here. Till now, they haven't even gotten money to rent a house. We have no choice to help them. They practically live inside.
"Now that churches are set to resume, we cannot drive them away. There is nothing we can do. We have to manage. We have to be our brother's keeper."
Environmental hazards
As confirmed by the city's emergency management authority, communities saturated by wood houses are more likely to experience fire outbreaks. Despite this situation, most of the families are uneducated about and unable to afford basic fire prevention facilities.
An observation by our correspondent revealed that most of the buildings do not have a fire extinguisher, while the road corridors of the swampy environment are too narrow for emergency response vehicles to navigate.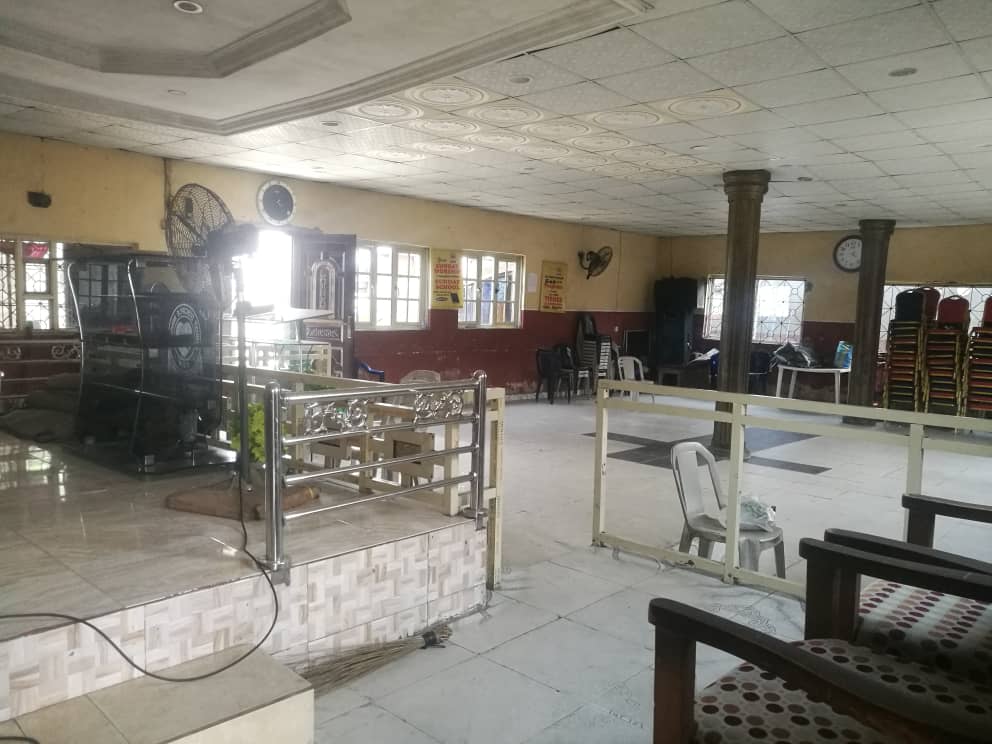 A resident, Mr. Komo Osio, 58, explained that the situation was owing to the financial poverty of the locals.
"You have seen the area, right? Do you think that the people around here would be able to buy a fire extinguisher or things like that? When you buy a fire extinguisher, you maintain it by servicing. People are barely surviving here," he said.
Sluggish response services
Osio also bemoaned the slow response of the city's fire emergency services. According to him, every fatal fire he had witnessed in the community had been influenced by the slow response time of the city's fire services.
He said, "I think the fire service came later. By the time they came, because of the nature of the roads, they couldn't get into this place. They got to only some of the houses at the beginning of the street. It is always too late when they come. It has happened before.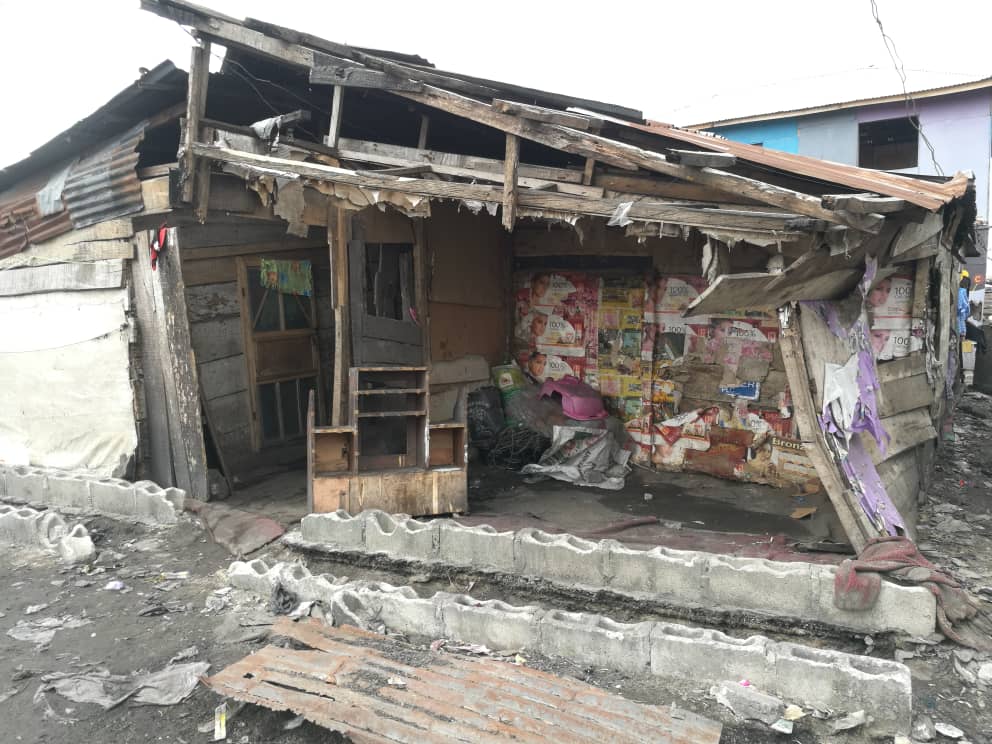 "I can recall that the most serious one that has ever happened in this community burned houses up to a kilometre plus. On that particular occasion, the fire service did not come at all. This was around five years ago."
Apati and Saheed also corroborates this claim.
According to them, the fire service arrived too late to the scene, as the locals had already extinguished most of the fires.
However, they also blamed it to the impassable situation of the community's roads.
In its defence, the city's emergency management authority, said that it "stopped the fire at about 3 a.m., in a combined effort of the LASEMA Response Team, the Lagos State and Federal Fire Services."
Waning hopes amid govt neglect
Our correspondent witnessed some ongoing reconstructions on the lands that formerly housed the burned buildings.
It was gathered that some of the landlords of those buildings are erecting new structures there. However, the previous residents have been forced to move on, despite having over eight months of unused and now un-refunded rent.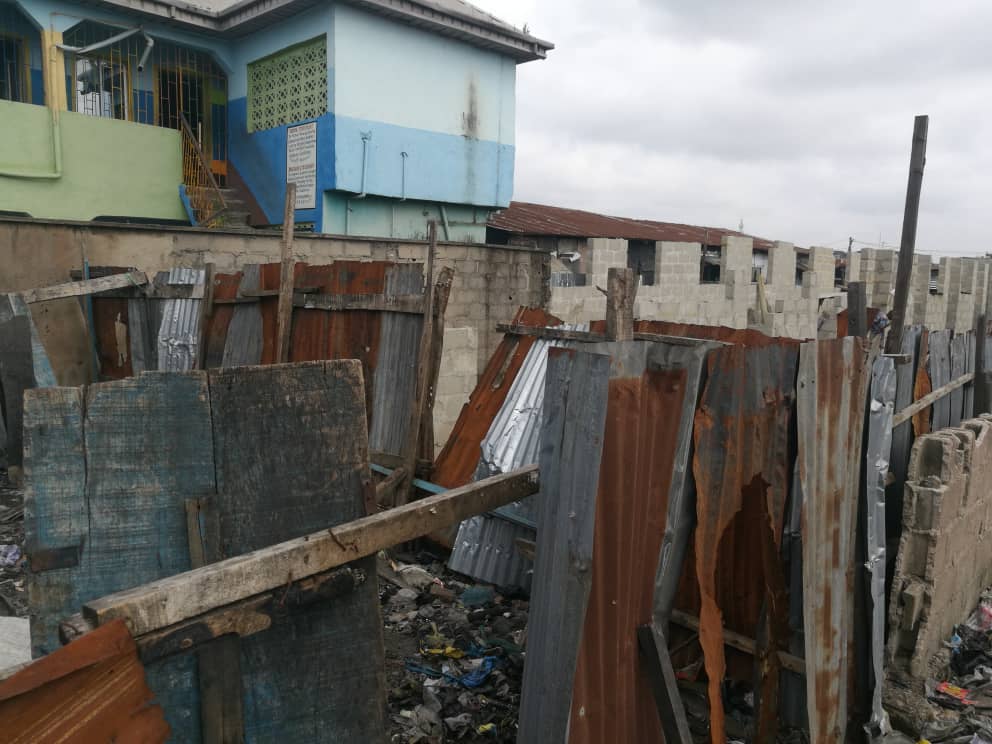 "Even the landlord did not ask us anything. They had collected our rents for the year, and after the house burned, they did not even say anything. They did not say anything. They just said that we should find out way," Apati lamented.
They all explained that, immediately after the incident, the local government chairman allegedly promised to help them with relief funding and other resources. However, till date they are yet to receive any monetary support from the government.
According to the Programme Co-ordinator of Love Saves foundation – a major donor to the community, since the incident – Ms. Rose Amuzie, most of the locals have had to rely on charities to clothe or feed.
She explained that her foundation had been caring for some of these affected families, although there is only so much that can be done to help.
Follow us on social media