• Condemns BB Naija, other music harmful to children
A Child Rights Advocate and Social Development Lawyer, Barrister Taiwo Akinlami, has warned parents and guardians against playing adult contents for children to avoid increase in child abuse cases in Lagos State.
Akinlami said this at the three days sensitisation and empowerment workshop for Child Protection Network (CPN) officers in Lagos under the Rule of Law and Anti-corruption (ROLAC), supported by the British Council and funded by the European Union, from Tuesday August 3 to Thursday 6 this year.
According to the advocate, playing adult contents is an abuse to the right of the child. He implored, "Don't play adult contents to children – exposing them to adult music, films, TV programmes like Big Brother Naija – and other sexual acts".
He described such act as child abuse. Rather he cautioned that parents, guardians, institutions and others in whose care children are placed are to provide the necessary guidance, education and trainings to enable the children live up to their responsibilities.
He, also, charged child rights advocates in the state to go back to their communities, mobilise children, and empower their knowledge to be involved in activities that concern them. "Involve today's children in today's decisions".
While reacting to the increase report in rape cases recently, Akinlami noted that it was time for advocates to teach the children right as measures to avoid more cases of sexual abuse.
The social development lawyer emphasised that all parts of the children is private, hence, no one should touch any part -head, hand, legs, face or body – of the child, which he categorised as private parts.
He shares a song, "You don't touch any part of a child. All parts are private. We created a song on YouTube for the children, 'Every part is private to me. Nobody can touch. Three metres away from me for my security and safety'."
Akinlami, who has over 25 years of experience, argued that sexual violence is not a family business as some would say. "When a child is abused, the child bearers are meant to be held responsible for negligence, as they have a duty of care".
Akinlami further suggested that deliberate systems must be put in place to ensure children are protected.
The expert, however, decried that the nation is not deliberate about putting systems in place to ensure children are protected. "There is no national and state system so people are operating on their own".
He highlighted, "For example, there is no nation on earth where the responsibility of the children solely rest on the shoulders of the parents – any meaningful nation."
Speaking also, one of the facilitators at the programme, Juliet Olumuyiwa-Rufai, applauded Lagos State. "We know that Lagos State is progressing when we compare it with other states in Nigeria in terms of domesticating these laws.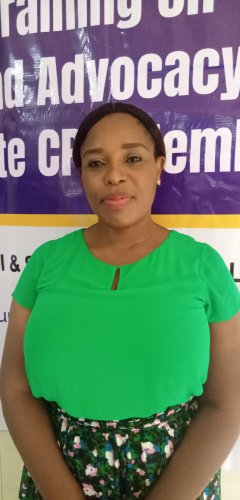 "We know that Lagos has established these laws so that they can help protect our children from harm to safeguard them, should harm happen, how to respond to it in terms of justice and other support of services so that they will get."
Olumuyiwa-Rufai, therefore, affirmed that the Child Right Law is effective in Lagos State. "However, there is need for people to be more aware and more sensitised."
"There is even a law called Child Rights Law, what the child is made up of and how to make use of the child protection law to the benefit or best interest of every child in Lagos States."
Follow us on social media