Aggressive residents of Satellite Town and Ijegun have on Tuesday called for the immediate evacuation of gas farms in their community a life threatening operation to the safety of residents.
The residents, who filed out with placards and mega phones to enhance their voices during inspection by Ad hoc committee of the House of Representative on inspection of Tank Farms in Kirikiri, Satellite Town and Ijegun alongside Honourable Oghene Egoh, have called for urgent help.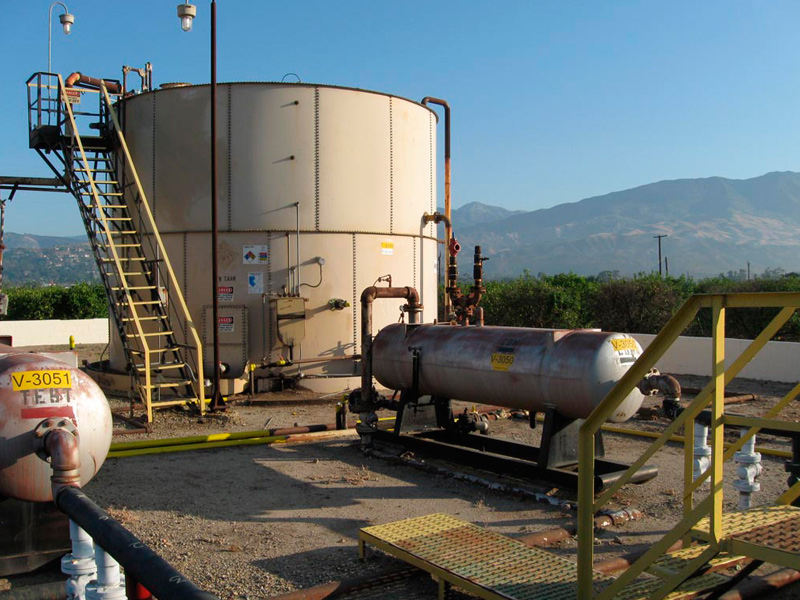 The Chairman Satellite Town Forum, Mr. Governor Imitimi called on the President, Muhammadu Buhari, to come to their rescue and abate the explosion incident that tore Abule-Ado on March 15 this year.
He told newsmen, "We cannot call today a favourable day yet because the oversight function is till on and you can see what the chief executive director Emadeb Energy just insulted me because I am saying the truth."
He accused the tank farms of setting up a genocide in Satellite Town to consume people and which they would not accept.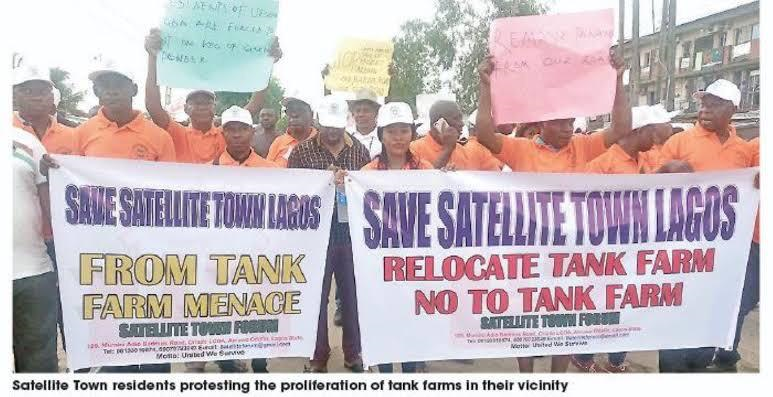 Imitimi continued, "Our prayer is that Satellite Town is a residential area in Ijegun Egba and so they cannot intimidate us with their money or with their connection so that we will keep quiet.
"All we are saying is that they must relocate their town farm from here. I don't care whether they spend billions because you cannot compare the life of human being to billions and so under this situation."
He noted that the fact remains that they came even while they were talking about petroleum products. "The minister of petroleum of state should resign his appointment for him to have convince with NNPC group managing director DPR and they sneak into the community and commission a gas plant while we were talking about the relocation they commission a gas plant on the 6th of August."
"They sneak in through the waters to come and commission this thing. Buhari must hear this and Buhari should set an auditor concerning the activities of town farm."
According to the chairman, the tank farm owners have refused to take responsibility. "It was stated categorical that majority of them that are operating here have not conducted environmental impact assessment. So why must they allow them to stay?"
He further warned, "They must relocate and I will not accept it and they review all the allowances must be revoked and the activities going on."
Other residents, who joined in the protest, said they had been protesting this cause for about four years now but futile.
Follow us on social media