The Lagos State Police Command has on Wednesday paid a visit to some outpatient police officers who have various degrees of fractured limbs at the hospital.
According to the police command, they supported and identified with the officers and prayed for their swift recovery.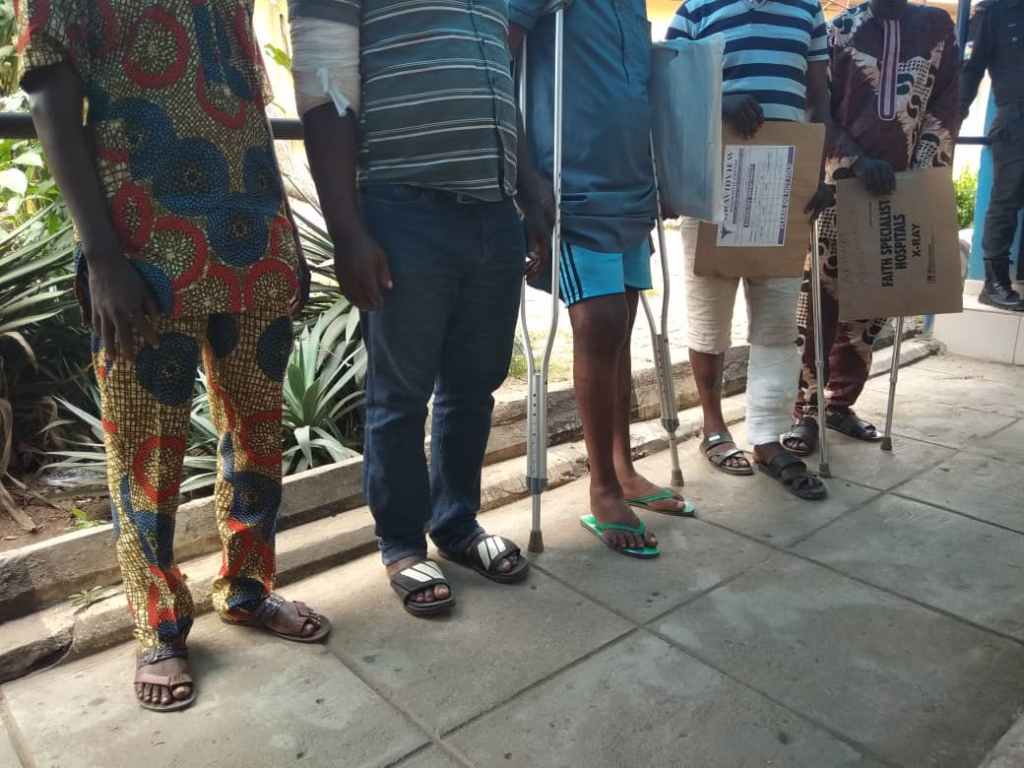 The injured officers, who are outpatients, included those with fractureed legs, hands and have resolved to crutches in the mean time.
Follow us on social media