The Lagos State Government has Wednesday tasked religious centres to ensure they observe all health and safety measures for the wellbeing of their members as worship centres have reopened across the state to cushion the spread of COVID-19.
Organised by the Lagos State Safety Commission in conjunction with the Ministry of Home Affairs in Ikeja, the sensitisation programme was for religious leaders in the state on health and safety measures.
The Director-General of Lagos State Safety Commission, Lanre Mojola, urged religious leaders to ensure they put into practice all rules by the Ministry of Health and Nigeria Centre for Disease Control (NCDC).
"The training was meant to equip all their worshippers as religious activities go full swing".
Mojola further noted that the Governor, Babajide Sanwo-Olu, had mandated the commission to put together guidelines and measures to ensure that religious facilities operate safely in various religious centres.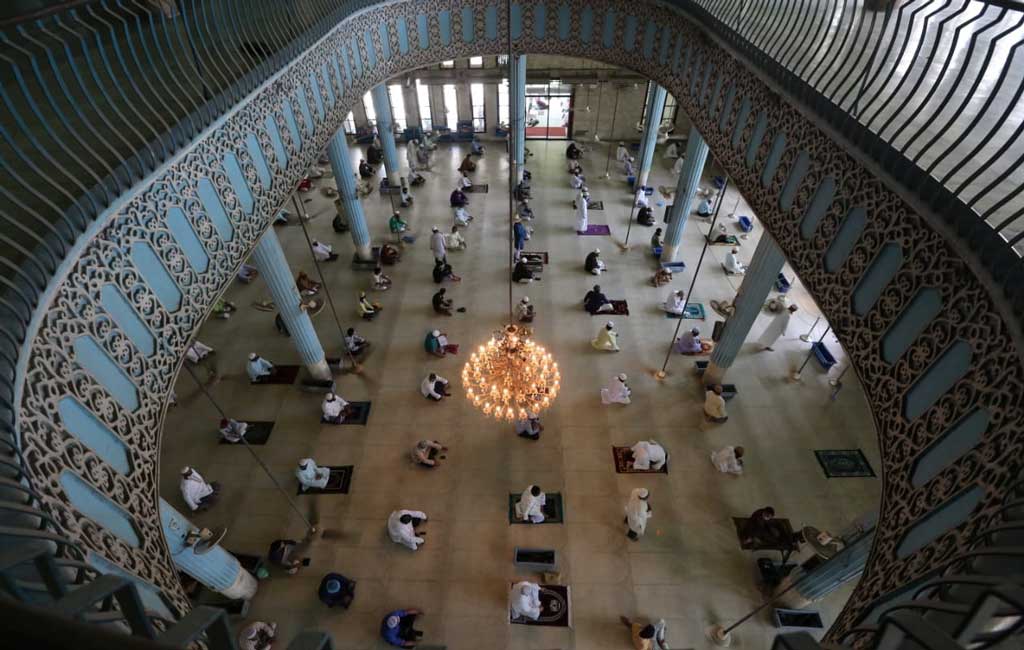 "It is an extremely difficult time for people all over the world struggling to keep the virus under control while balancing public health and economic concerns, in relation to the great disruption in the lives of all citizens," he added.
He bemoaned that the disruption brought grief to many around the world, financial difficulties to many citizens and humongous changes to daily lives that made religious places of worship shut for close to five months.
The DG also envisaged, "I hope in years to come, we will all look back and be able to take pride in how we collectively responded to this challenge, while I do hope our children yet unborn will say political and religious leaders of this generation did a great job as regards the handling of this pandemic."
Speaking also, the Permanent Secretary, Ministry of Home Affairs, Mrs. Adebunmi Adekanya, reminded religious leaders that the training was a follow-up to the opening of the religious centres aimed at further reminding them of all the criteria the government wanted them to fulfill.
She, however, suggested that the training should be transferred to all their worshippers on the need to follow all prescribed measures against the spread of COVID-19 pandemic.
Follow us on social media