Self acclaimed Bishop and father of four in his 50s, Stephanos Lucky Enofe has been arrested after he married a 15-year-old girl on August 30 this year in Makinde, Mushin area of Lagos State.
While operatives of the Lagos police nabbed the alleged paedophile alongside parents of the minor, Mr. and Mrs. Joseph Ukandu, the 15 years old bride has been rescued.
Enofe, who is the founder of the Spirit of Grace (SOG) Ministry, is said to have done the traditional rites and church wedding of the teenager despite knowing strict laws against minor/underage marriage in Nigeria and Lagos State especially, as The Lagos Today earlier reported.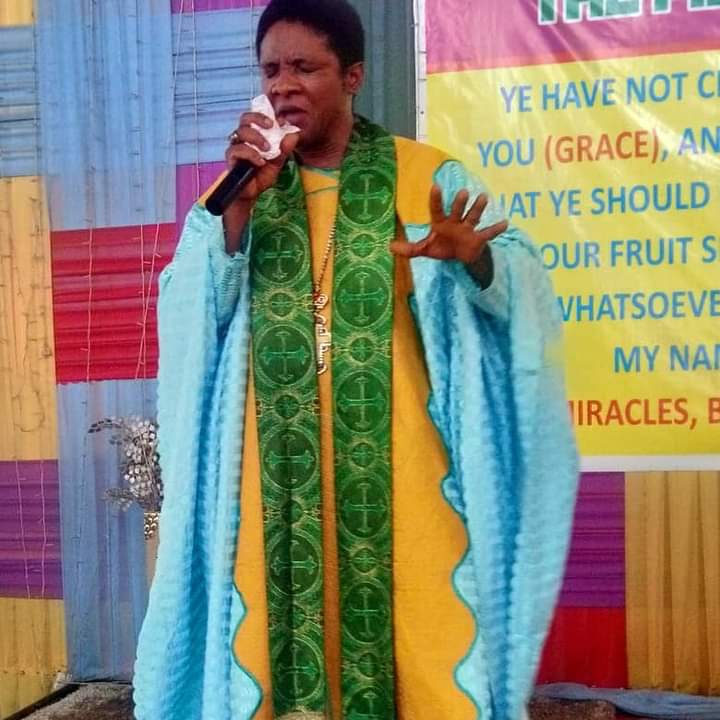 The alleged paedophile was said to have taken the teenager, whom he had allegedly been defiling since age 13, as his second wife after he lost his first.
The three of the arrested people all confessed to the crime, and are in custody of Gender Unit Panti, Yaba.
Expressing gratitude, the Project Operator, Advocates for Children and Vulnerable Persons Network (ACVPN), Mr. Ebenezer Omejalile said, "This is a great achievement to everyone who made this possible.
"A big thanks to Dr. Jide Martins, Director, Office of the Public Defender (OPD), and Mrs. Ajayi for your prompt response. You are the best," he noted.
He further commended the media, the Nigeria Police Force and other advocates who effected the arrest of Enofe and the parents of the minor.
He pledged, "Together we will continue to liberate our children from the shackles darkness."
Follow us on social media