It's the weekend of the maiden Tuscan Grand Prix at the Mugello circuit in Italy, the second race in Italy in the space of two weeks, and practice sessions have since began since Friday and qualifying races went down yesterday Saturday and at the end of the final qualifying race ,it was the usual suspect that prevailed again with Mercedes driver and championship leader Lewis Hamilton recording the best time, finishing ahead of his teammate Valteri Bottas in 0.059s to claim his 95th pole position of his career and another front row grid sitter in Red Bull's Max Verstappen takes the 3rd place on the starting grid.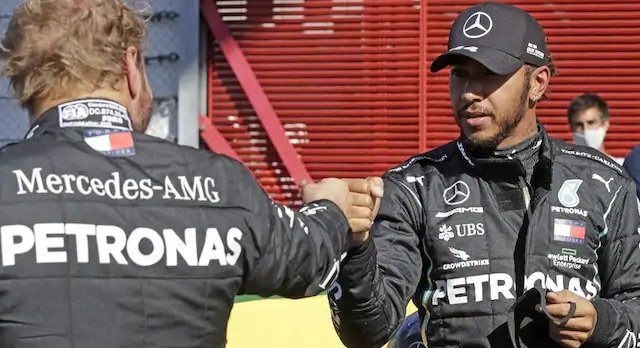 Hamilton's quick race in Q2 over Bottas and Verstappen was what counted for him as he was not as fast in final qualifying but he has done enough to seal a pole position which would boost his chances of having a good effort at a good race later today and hopefully extend his lead at the top of the driver's standing.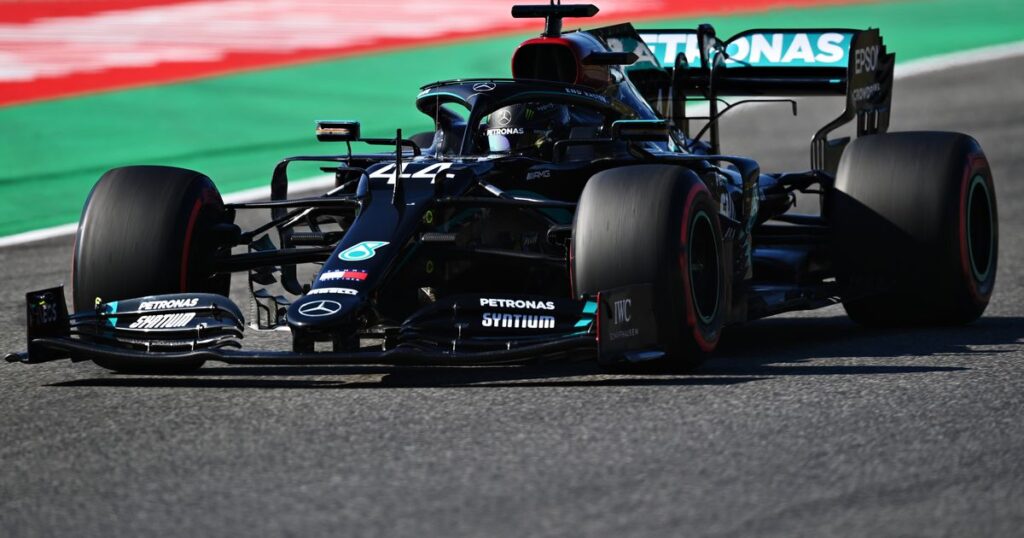 Red Bull's other driver Alex Albion had the fourth best time in and he would be starting right beside his teammate on the second row in P4, A brilliant qualifying race for Ferrari's Charles Leclerc ensured that he would be starting the race in P5, which is a very welcomed improvement for the Ferrari team considering the fact that they had a race to forget at last weekend's Italian Grand Prix in Monza, which saw both Ferrari drivers not finishing the race.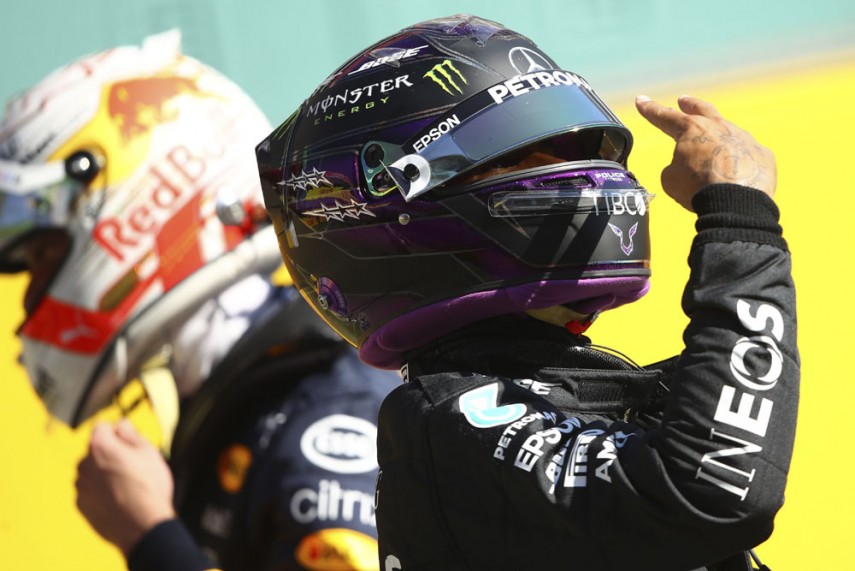 Racing point driver who recently announced that he would be parting ways with his employers for next season would be starting the race in P6 alongside his teammate Lance Stroll in P7.
Daniel Ricciardo would be starting in P8 for the Renault team and Carlos Sainz for Mc Laren in P9 and Esteban Ocon for Renault makes up the top 10 place on the grid.
Sebastian Vettel who recently just announced he will be driving for Aston Martin at the beginning of the next season would be starting the race in P14 , a place behind Kimi Raikkonnen in his Alpha Tauri car.
Last weekend's winner in Monza, Pierre Gasly had a very poor qualifying race here at Tuscan and he will be starting the race today in P16 after dropping out in Q1.
The race today would take off at 2-10 UK Time.
Tuscan GP Qualifying: Top 10
1. Lewis Hamilton, Mercedes
2. Valtteri Bottas, Mercedes
3. Max Verstappen, Red Bull
4. Alexander Albon, Red Bull
5. Charles Leclerc, Ferrari
6. Sergio Perez, Racing Point*
7. Lance Stroll, Racing Point
8. Daniel Ricciardo, Renault
9. Carlos Sainz, McLaren
10. Esteban Ocon, Renault
Follow us on social media