Residents in the Mushin area of Lagos have lamented the blocked drainages and overflowing refuse bins that have lingered in the area.
Following the recent downpour, most streets in the area are littered with refuse, such as plastics, sachet water nylons and bottles, mixed with arid smell from refuse heaps.
The residents have also lamented the putrid smells resulting from the piling refuse.
According to shop owners in the area, the negligence of PSP operators and the Lagos State Waste Management Authority (LAWMA) in prompt evacuation of refuse has encouraged the continued reckless disposal of waste by the roadsides.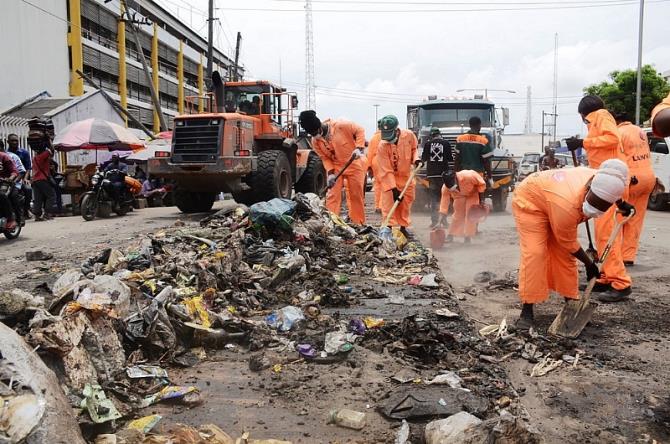 One Mohammed Rufai, a shop owner in Garibu Musa market, said: "The situation has been very bad and we have been struggling with the stench for a very long time. The government officials were here some time ago to work. They evacuated dirt from the waterway, but left it unpacked till date. Even the refuse brought out from the canal was left to litter the roadside. We plead with the state and local government to help us evacuate the dirt and enforce strict observance of the environmental laws."
Corroborating many other similar views, one Eucharia Blessing said: "Despite the awareness going on about coronavirus and the need to keep a personal hygiene, everybody is trying his or her possible best to keep away from germs and make the environment safe, but now our streets are all littered with waste. We want them to please come in and pack our wastes regularly."
Follow us on social media