In this piece, I try to make a list of the top 10 proven premier league goal scorers to watch out for in the just kicked off 2020/2021 season. These guys are their team's talisman and are saddled with the responsibilities of getting the ball in the back of the net. Oftentimes, the team is built around them and most buildups end up at their feet and all they need to do is beat the man between the sticks and make us scream GOAL.
JAMIE VARDY (LEICESTER CITY)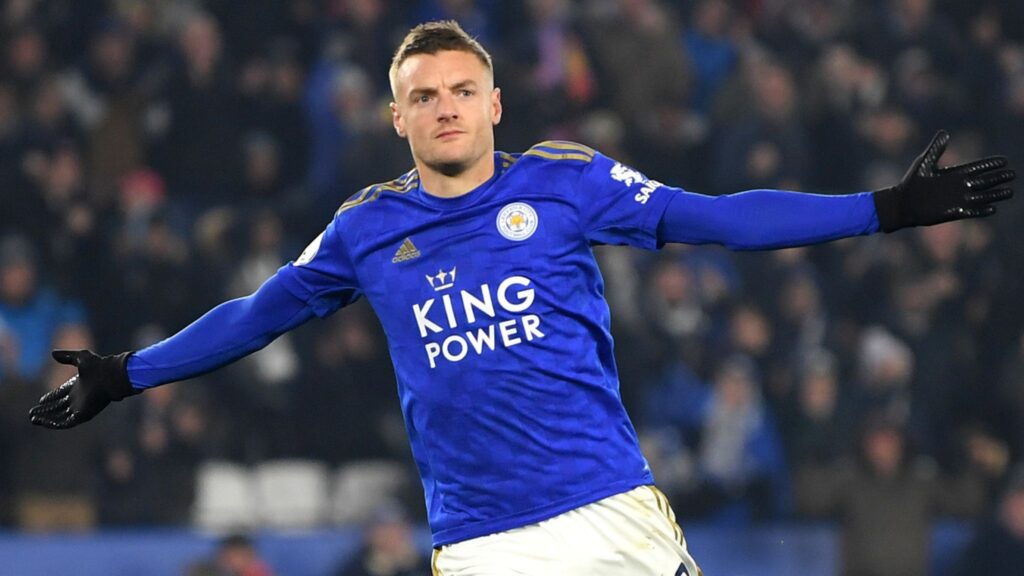 Fresh from been top scorer in the league last season with 24 goals and already with 2 goals on the opening match of the season, Jamie has proven beyond reasonable doubt his prowess in front of the goal, signed by the foxes in the summer of 2011/2012 as they were then competing in the Championship for a fee of £1 million, a non-League record by the then manager Nigel Pierson and he didn't get the ground running until the second season (2013-14) at the club when his goal returns increased significantly scoring 16 goals to help the team win the Championship and securing promotion into the premier league and his performances earned him a player of the season's medal at the clubs awards. He has since established himself in the premier league helping the team win an unprecedented premier league title in a season where he scored 24 goals. Just a goal behind the eventual winner of the Golden Boot, Harry Kane.
Vardy, fresh from the back of a golden boot win at the end of last season with 24 goals does not look like stopping just yet as it's looking already like a season of more goals as he has got the ground running already with a brace at the 3-0 win against West Brom on the opening weekend of the season. Scoring a total of 125 career goals in 275 appearances and that's 111 premier league goals till date. No one can bet on Vardy stopping just yet.
PIERRE EMERICK AUBAMEYANG (ARSENAL)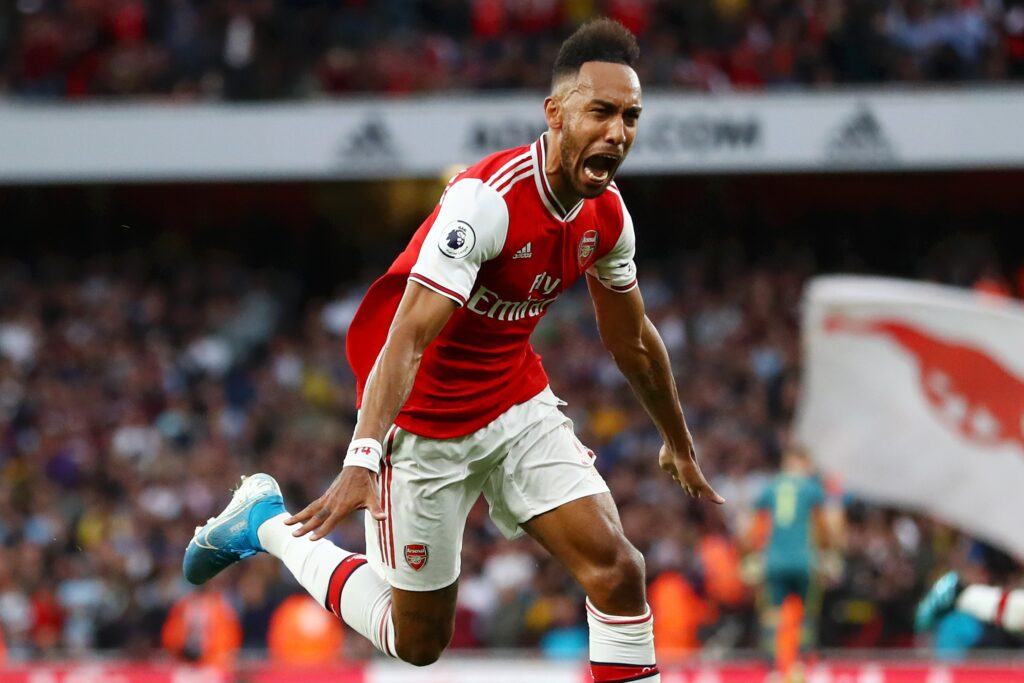 Fresh from signing a new contract to keep him at Arsenal till 2023, the Arsenal captain is fast becoming a fan favourite at the North London side and he has brought the fans more joy than any other player that have played for the team in the last decade. He arrived Arsenal in the winter of 2017/18 season, signed by the former manager Arsene Wenger for a fee of £56 million from Borussia Dortmund in the German Bundesliga and immediately got the ground running winning a shared premier league golden boot with 23 goals in his first full season and he has not looked back since then.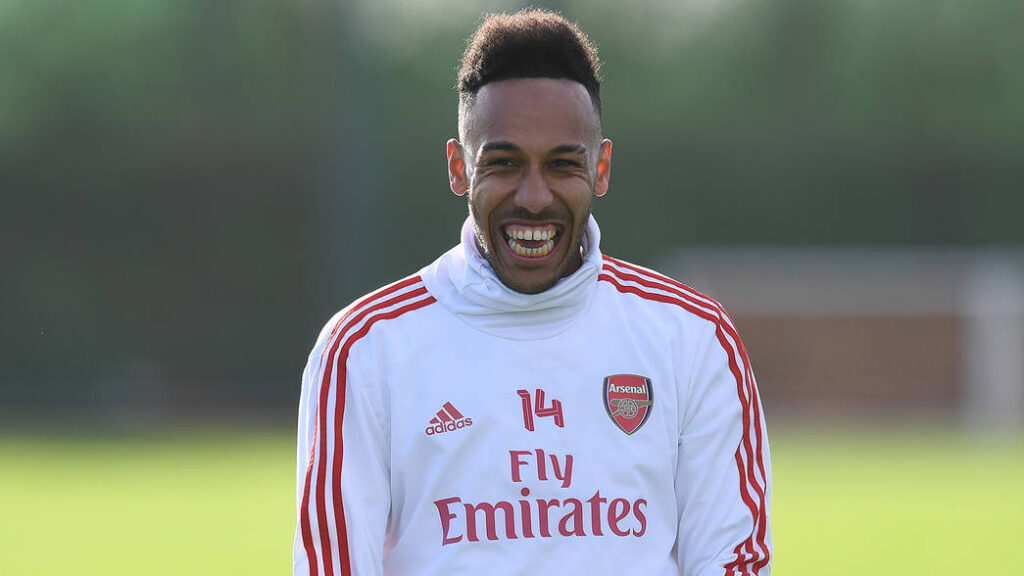 Aubameyang was the only ray of hope for the underperforming Arsenal side in the 2019/2020 season which saw them finish 8th position in the league despite Aubameyang scoring 22 goals and 29 goals in all competition and remarkable scoring in the semi-final and a brace in the finals of the FA Cup against Chelsea which they eventually won. He also scored the winning goal at the season opening community shield match against Champions Liverpool and he has gotten the ground running again this season scoring the 3rd and final goal at their season opener, away at the craven cottage to Fulham.
With the Mikel Arteta team built around him and very certain of getting the supplies, I think it's safe to say that Aubameyang would be in the goals a lot this season and that he would be a strong contender for the golden boot yet again.
MOHAMED SALAH (LIVERPOOL)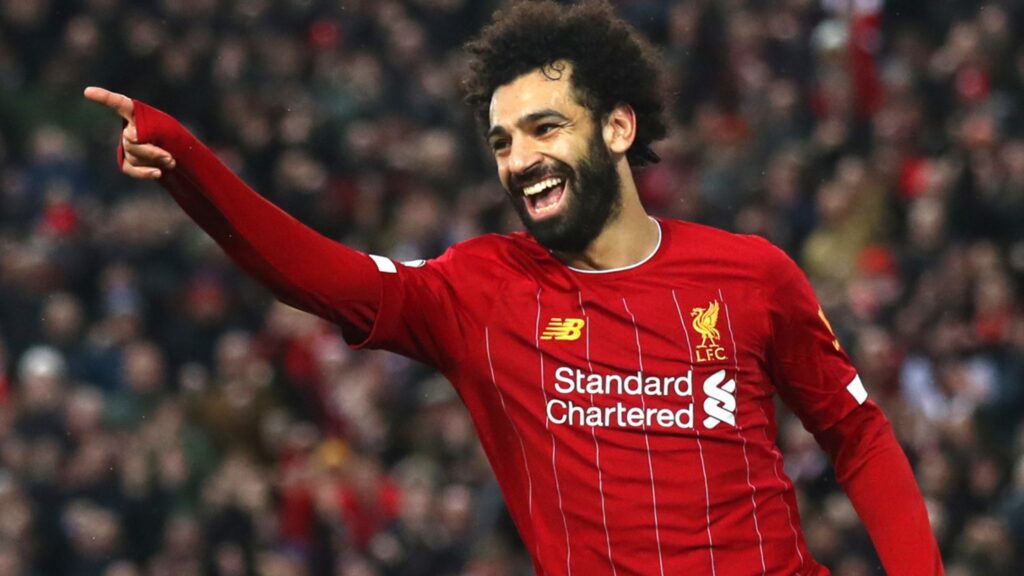 Salah got the season up and running with a hat-trick already on the season opener on match day 1 against premier league new boys, Leeds United, a proven goal scorer and has been in the goals for Liverpool in the league 76 times from 106 appearances. A very important member of Liverpool's winning side for the very 1st time in 30 years of trying, scoring 19 goals in the process last season and ending up 5th place in the race for the golden boot as against being a shared winner in the 2018/2019 season with 23goals.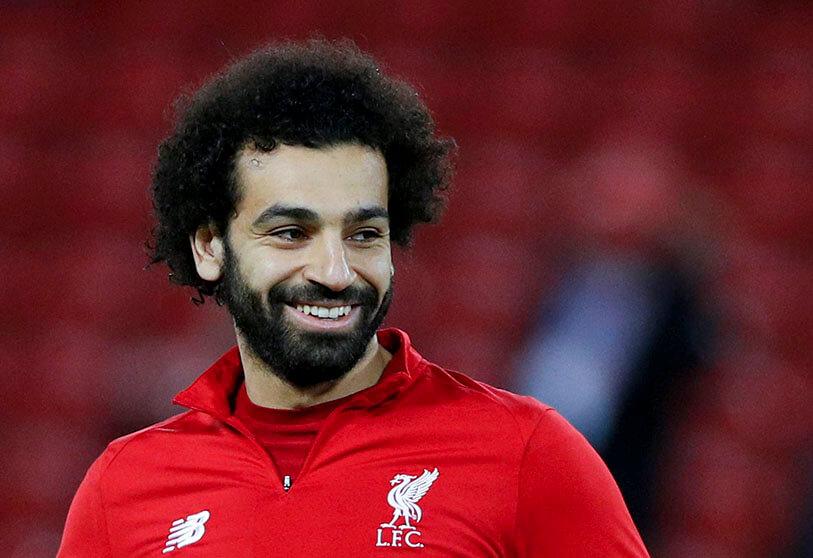 Signed by Liverpool in the summer of 2017/2018 season for a then club-record fee of £36.9 million, Salah has proven himself to be a reliable and dependable goal scorer for Jurgen Klopp's team, his pace, speed, dribbling skills and intelligence on the ball especially when cutting in from the right with his dominant left foot or playing centrally and exploring and finding space behind the defenders through the middle make him difficult for defenders to defend against and it's hard to stop him when he is in the mood.
Salah would surely continue his impressive goal scoring form this season as he is usually found running against defenders and trying to beat them and his clinical finish abilities cannot be taken for granted.
RAHEEM STERLING (MANCHESTER CITY)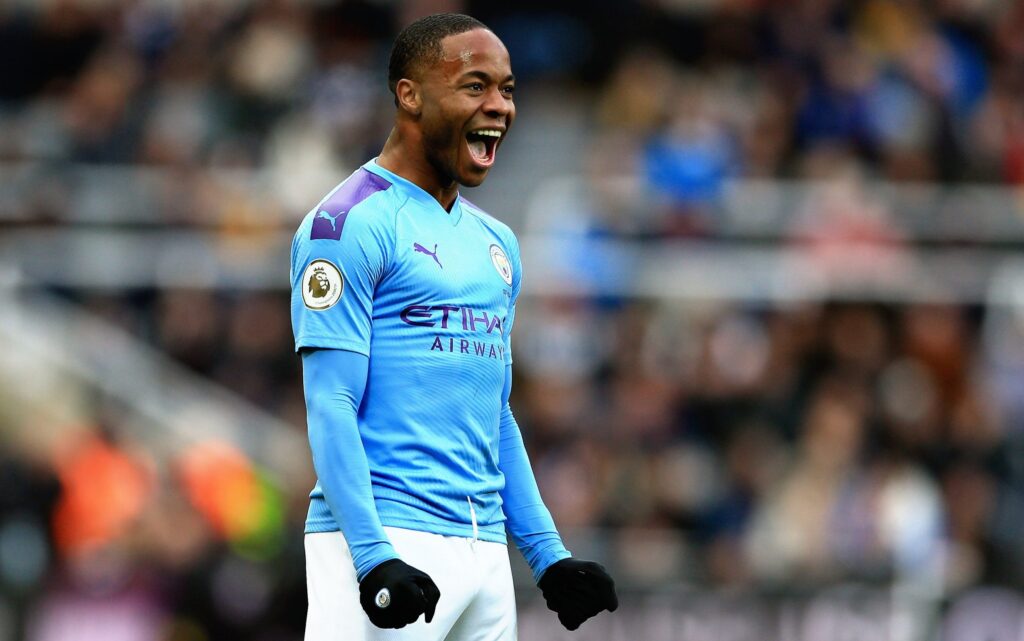 Raheem Sterling is a proven premier league goal scorer and has scored 68 premier league goals for Manchester City, add that to 18 league goals for Liverpool in his time at Anfield, that's 86 Epl goals in combined 259 appearances for both Premier league giants he has represented over close to a decade in the English top flight since 2011/2012 when he joined Liverpool from Queens Park Rangers. He has particularly flourished and grown  more confident in front of the goal and his finish more clinical and composed since he got signed by Pep Guardiola for Manchester City in the summer of 2014/2015 season  for a transfer fee of £44 million, a record fee for an English player at the time, his best goal return for City came just last season, ending the season on 20 goals from 33 league appearances and was 3rd best on the goal scorers' chart.
At 25 years old now heading into the new 2020/2021 season, Sterling is nearing his peak and no doubt he has grown more confident and clinical in front of the goal and we can only expect him to be in the goals more and hopefully be a top contender for the golden boot which he has never won.
DANNY INGS (SOUTHAMPTON)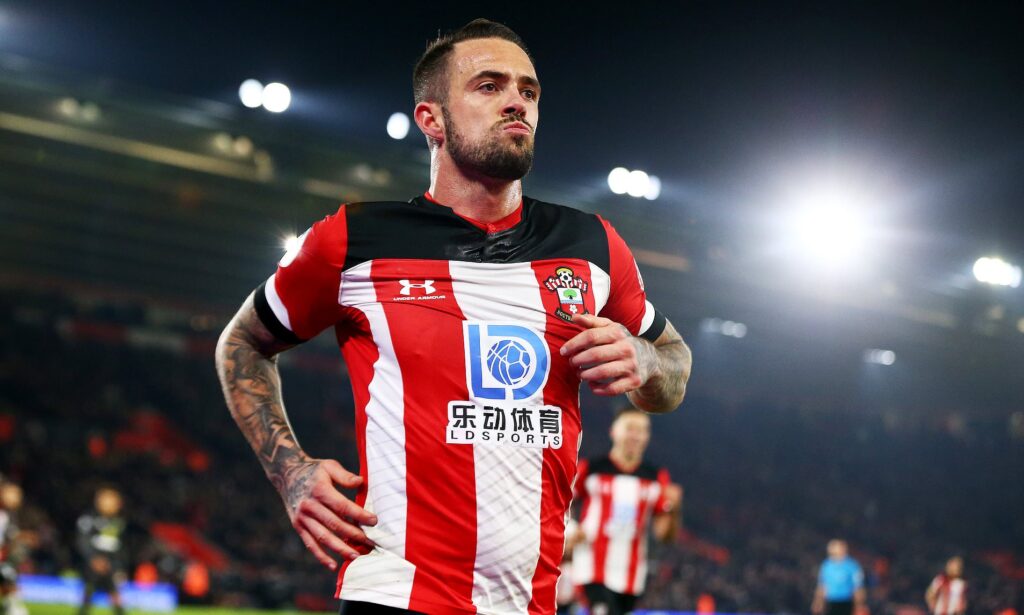 Danny Ings had a phenomenal goal return last season, his career best goal scoring season, netting 22 times in the premier league and ending the season on shared second position with Arsenal Captain, Pierre Emerick Aubameyang on the goal scorers' chart. His goal scoring prowess definitely reached impressive records and he would be one to look out for this season if his returns last season is anything to reckon with. The only time Ings has ever gotten close to his last season's 22 goals impressive return was in 2013/2014 season and that was playing in the English Championship for Burnley where he netted 21 goals in 40 appearances helping them gain promotion to the Premier league.
SERGIO AGUERO (MANCHESTER CITY)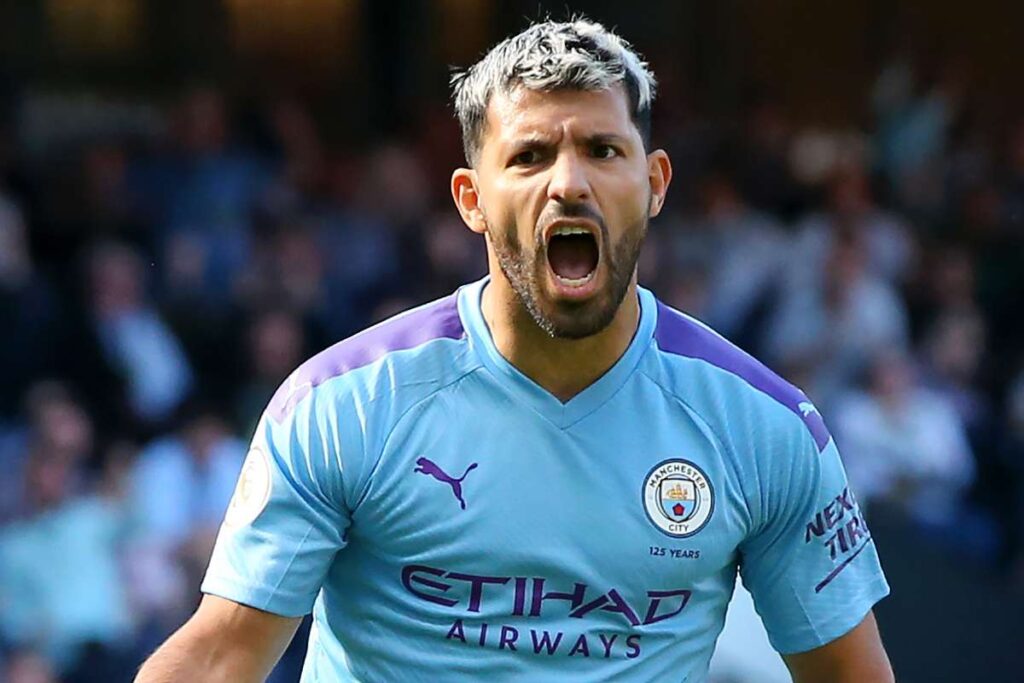 Since making his move to the Premier league, Manchester city for an undisclosed fee in the region of £35 million, Aguero can be described as one the best goal scorers of his generation and definitely one of the best striker to ever grace the English Premiership, he has become the all-time highest goal scorer in Manchester City's history with 180 goals. He is currently the 4th highest goal scorer in Premier League history and the highest non-English scorer in the history of the competition. He also holds the record for most hat-tricks in the Premier League, with twelve and has managed to score double figures in terms of goals for the last decade in the league since he made his debut in the summer of 2010/2011 season, and his best goal scoring season in the EPL is the 2014/2015 season where he scored 26 goals in 33 appearances and of course ending that season with a golden boot award.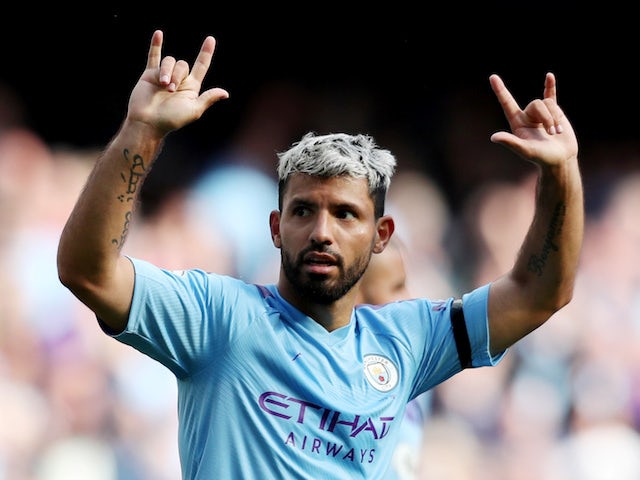 Aguero is always and would always be in the goals due to his pace, goal scoring ability, positioning in the area, technique and a good physical attribute which makes defending against him difficult for most Premier league defenders. It is however surprising that despite his incredible goal returns season in and season out, he usually has his playing time limited due to long periods on the sidelines due to injuries, but one thing is certain, a fit Aguero would deliver the goods and no one would bet against him not continuing his goal scoring exploits for City this season. He ended the season last season 11th place on the goal scorers' chart with 16 goals from 24 appearances.
HARRY KANE (TOTTENHAM HOTSPUR)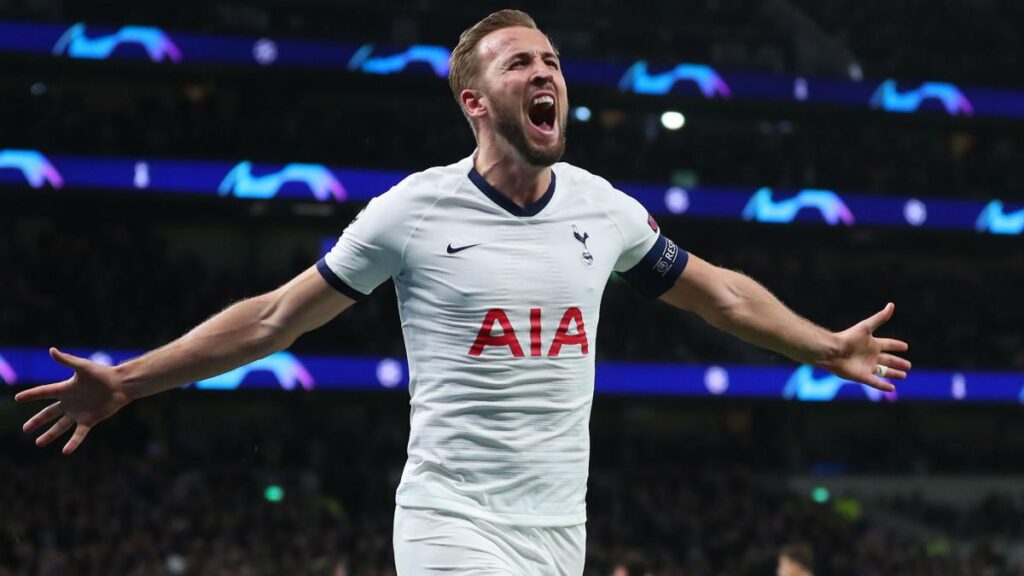 The English Captain is a proven Premier league goal poacher and finisher. He has an incredible goal scoring record in the league since his first full season playing for Spurs in the league, he ended the season as the second highest goal scorer and he has not looked back since then. A winner of the Premier league golden boot award on two occasions in the last 5 seasons in the 2015/2016 season with 25 goals and 2016/2017 season with 29 goals. His best premier league goal scoring season was in the 2017/2018 season where he netted 30 times for Spurs and he has maintained double figures since then even though his number has since dropped but no one would bet against Kane not been in the goals again this season even though there has been some opinions and analysis which suggests that Kane's goal scoring prowess has since dropped since the arrival of Jose Mourinho as Spurs manager and it's also left to be seen how much goals he is able to score this season with the imminent loan arrival of Gareth Bale from Real Madrid.
SADIO MANE (LIVERPOOL)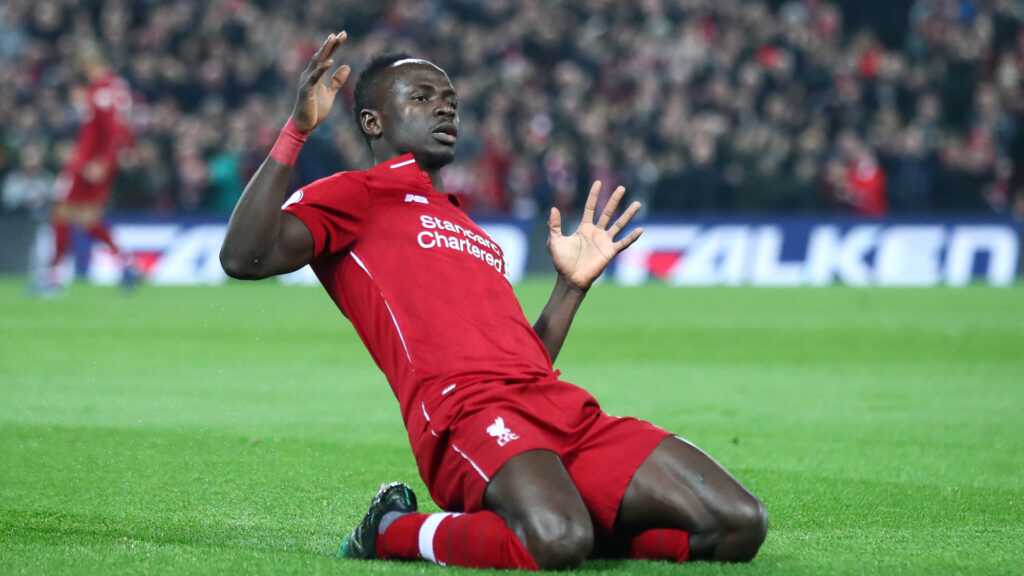 Sadio Mane is a proven Premier league goal scorer and has managed double figures in terms of goals since his premier league debut for Southampton after joining from Red Bull Salzburg from the Austrian Bundesliga. On 28 June 2016, Mané joined Liverpool for a transfer fee of £34 million on a 5 year deal and the upgrade did not only affect his finances but also his entire game and confidence as a player. He has gone on to score 63 premier league goals for Liverpool in the last 4 seasons since his debut in the 2016/2017 season with 128 appearances and remarkably winning the Premier league last season. He was a joint winner of the Premier league golden boot in the 2018/2019 seasons with 22 goals, same number with teammate Mo Salah and Arsenal man, Aubameyang.
Mane is guaranteed to be in the goals again this season as he is an important part of the Liverpool front trio and they are sure of delivering the goods. He finished last season 6th on the goals scorers' charts with 18 goals from 35 league appearances.
ANTHONY MARTIAL (MANCHESTER UNITED)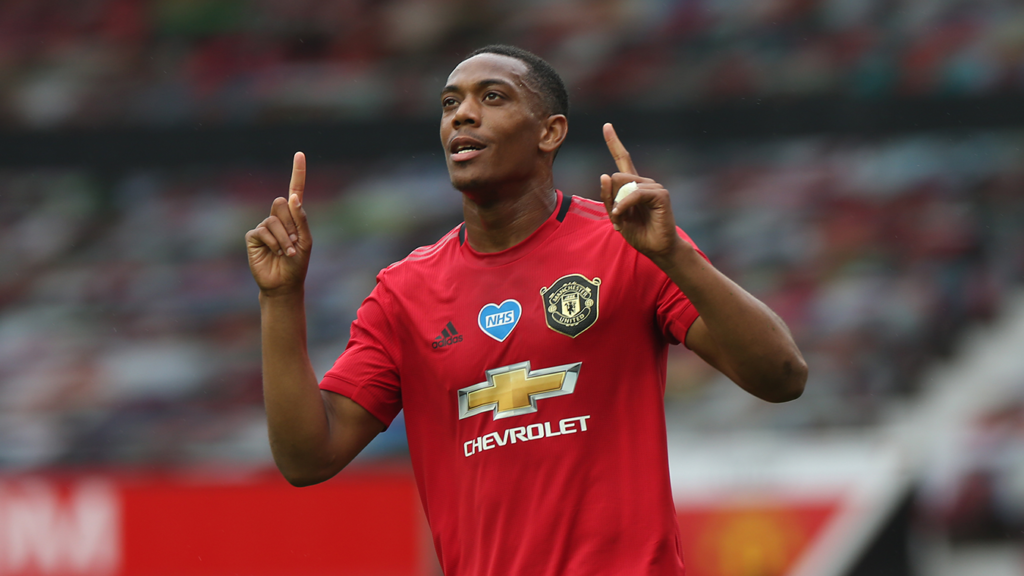 24-year-old French International, Anthony Martial has always been the one with the potential to be great and he showed glimpses of how great he can be as a striker in the premier league last season with his best goal return of 17 goals in 32 appearances. His best goal tally since he got 11 goals in his first season in the premier league as a United player when he got signed from Monaco in the 2015/2016 season.
Martial's playing style, technique, his composure on the ball and his clinical finishes has usually earned him comparison to one of Premier league greats, his compatriot, former Arsenal Captain and Legend, Thierry Henry and it's only left to be seen if Martial would get to such great heights in the ongoing season if he gets the playing time and given the freedom to play as center forward where he has thrived lately as against playing from the left flank.
MARCUS RASHFORD (MANCHESTER UNITED)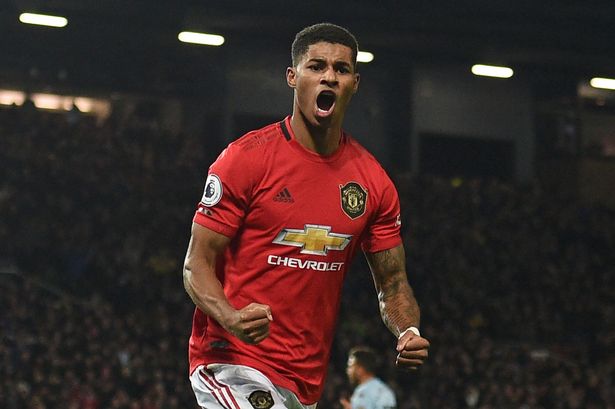 Rashford announced himself on his Premier League debut against Arsenal scoring twice and providing the assist for the other goals in a 3-2 home win at the old Trafford in the 2015/2016 season and his potentials to be a prolific Premier league great has never been in doubt but he needs to stay consistent and more composed in front of the goal to maximize his full potentials. He has joined the "double figure goal return club" in the premier league in a geometric progression in the last two seasons scoring 10 goals in 33 appearances in the 2018/2019 season and getting 17 goals in 31 appearances last 2019/2020 season ending the season 8th position on the scorers' charts.
Rashford's goal tally is expected to get better this season and he is certainly the one to look out for as a golden boot contender.
Follow us on social media