Urban kitchen show, a culinary TV series where viewers learn to make meals on a budget, is premiering its 4th season this October across 13 TV stations.
Owned and created by Sate Television Limited, a Media and Entertainment outfit with its HQ in Lagos, Urban Kitchen was formed to reflect every aspect of the Nigerian culinary life.
The TV series aims to bridge the gap with its urban kitchen featuring local dishes. It hosts chefs from Lagos, Nigeria and across Africa at its Lagos kitchen.
The show is slated to run on 13 TV stations across Nigeria, and air on three stations in the US, two in the UK and in-flight on major VOD platforms this October.
The initiators of the show, Daodu Felix and Jude Chukwuka, said they saw the need to portray Nigeria in a positive light.
Addressing newsmen in Lagos, Felix expounded, "We were looking beyond politics, religion, and sexual orientation. Sports and food are the two unifiers."
The show will do a fusion of creating contents for food and entertainment, where chefs will cook for their best celebrities.
Over the years since it was unveiled, the cooking show has had TV personalities like Richard Mofedamijo, Basket Mouth, Pasuma, Ramson Nouah, and 9ice among others.
Participants are invited to send in a video each of their bargaining experiences at the markets alongside their creative kitchen skills.
According to the hostess, Chinonso Arubayi, Urban Kitchen teaches everyone and every age how to cook on a low budget with a confident bargaining power.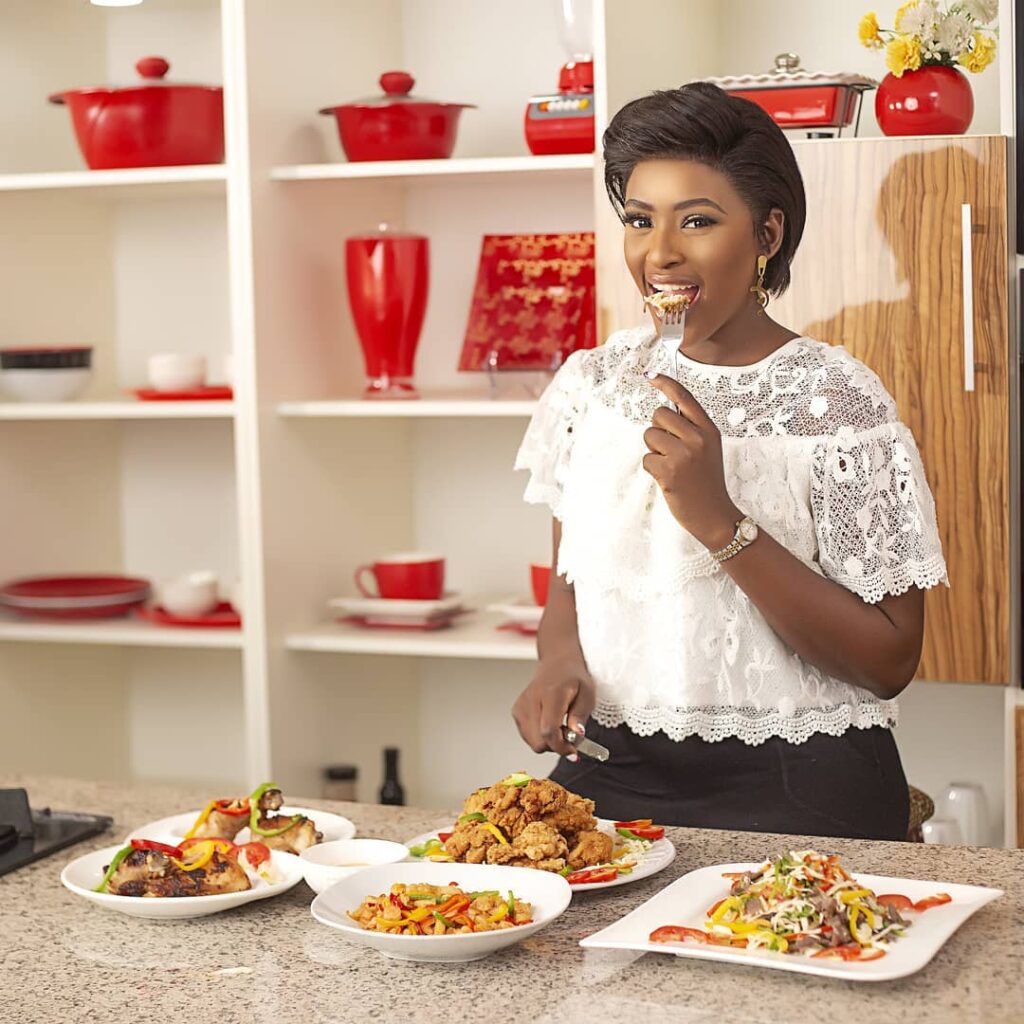 She expresses, "As a woman, yes I've hosted a couple of shows. Urban Kitchen is different and very special to me. First of, I love food. I'm a foodie. I love really nice, tasty food. At the same time, I like to save my money."
She recounts her experience with chefs since she began in 2018, "Coming on the show and having several people come in to tell me how they bagged a deal in the market always blows my mind. It makes me believe that with life, with shopping I can always have my way with things."
"Everyone should watch this show. Learn new cooking skills and how to cook a particular meal on a budget. This show has transformed me and how I bargain.
For Arubayi, ordinarily, she could not bargain at the market before now. "I used to get scared. But this show brought me out of my shell. I have an idea of the prices of the things I want to get at the market."
Follow us on social media