Exactly 10 days after allegedly abducted by his father Mr. Ifeanyi Nwando, 14-month-old Kosisochukwu has been reunited with his mother, Chinyere Nwocha on Monday in Ikorodu area of Lagos.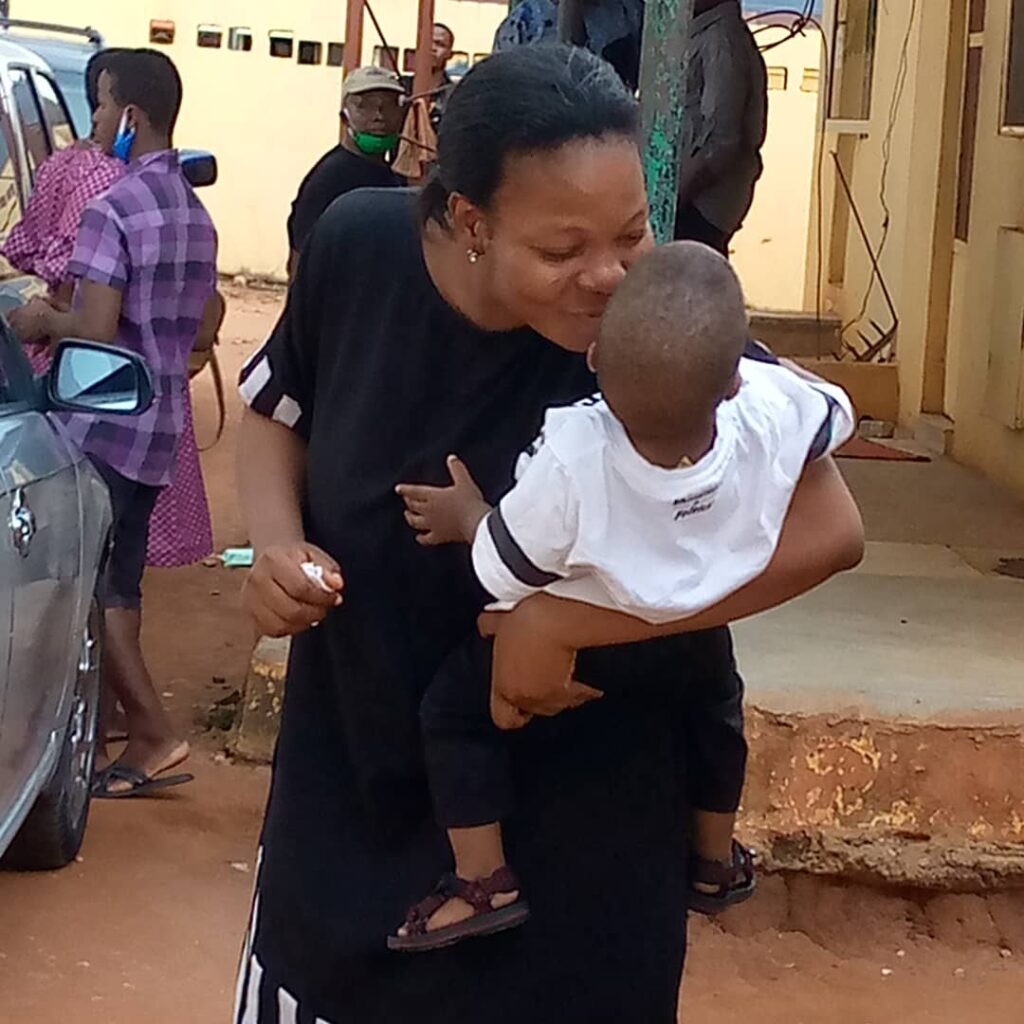 Ifeanyi, a resident of 29 Giwa Oritoke crescent behind Mayfair Garden Awoyaya Lagos, was accused of kidnapping the child on September 12 this year from his Baby mama under the guise of taking the child to go see his paternal grandma at Ota-Ona in Ikorodu.
According to the mother of the child, all her efforts to see her son was to no avail for two weeks until she was introduced to the Advocates of Children and Vulnerable Persons Network (ACVPN) for intervention.
ACVPN reported the case at the Ikorodu Division, Igbogbo. According to the advocates, the OC JWC /FSU Supol Princess Bola invited the perpetrator who came in company of his parents to the station, and was asked to produce the baby.
Although Chinyere is not legally married to Ifeanyi, she is pregnant with their second baby. She and her partner decided to go their separate ways while she took her baby home.
Follow us on social media