Israel "IZZY" Adesanya has defended his UFC Middleweight title belt this morning at the main card UFC 253 event at the fight island in Abu Dhabi after coming tops in a very one sided, dominant title defence fight which he did in style catching his Brazilian opponent with low kicks as early as the 1st round which really worked as he was clearly ahead at the end of the round and finishing the job early on in the second round, catching his undefeated opponent with a high kick which caught him just below the eye and he came out badly with a bloodied eye, which was closely followed with a left counter punch to the face which he could not recover from to end the fight as early as the second round in a technical knockout to the amazement of everyone in the arena.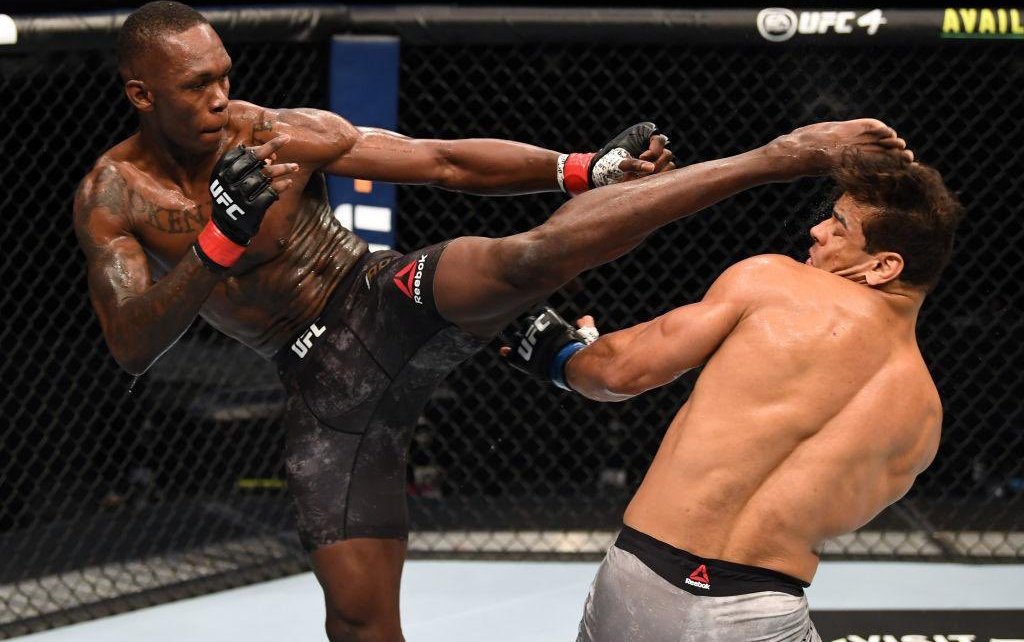 Its a well-known fact that Adesanya was the best striker in the division and it was rightly predicted in many quarters that he was going to pick a moment to want to try and hurt Costa but am sure no one saw it coming too soon as Izzy got up to business from the get-go like he has it all planned out coming out quickly to focus on Costa's legs and hurting him badly in the first round and as soon as his leg was hurt, it was clear what to expect in the second.
ROUND 1
The round started a bit slow with both fighters not giving much away as they tried to be cautious in their approach, Adesanya was focusing majorly on low kicks to Costa's legs with a precise focus on the knee which really did some damage to the thighs in the round, Costa on his part was moving very well and landed a couple of body shots on Adesanya, but the score on the 1st round would be for Izzy as he focused majorly on the low kicks which worked really well in his favor.
IZZY WINS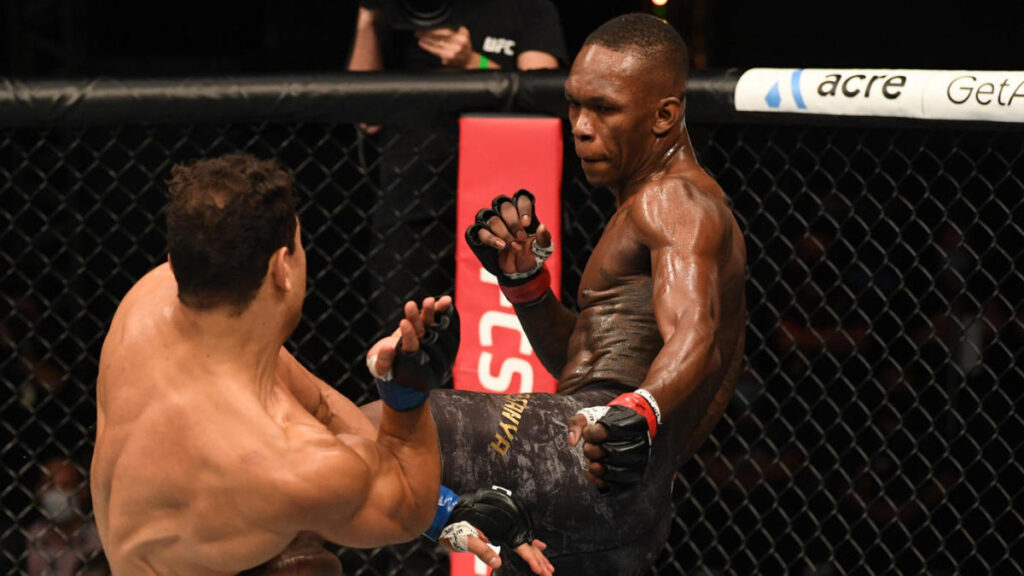 ROUND 2
Costa came into this round looking obviously a bit tired, which was probably the effects of Adesanya's landing those low leg shots in the 1st round and his attacks and movements looked not as sharp as it was in the 1st round he would however land a couple of low leg shots of his own on Adesanya as well but with Izzy obviously in control, he picked a moment to attack with high kicks since he has done considerable damage to Costa's leg, and the moment he was caught on the face, Costa was bleeding and the next was Izzy finishing him up with a counter punch, Costa was down on the canvass and it was game over.
IZZY WINS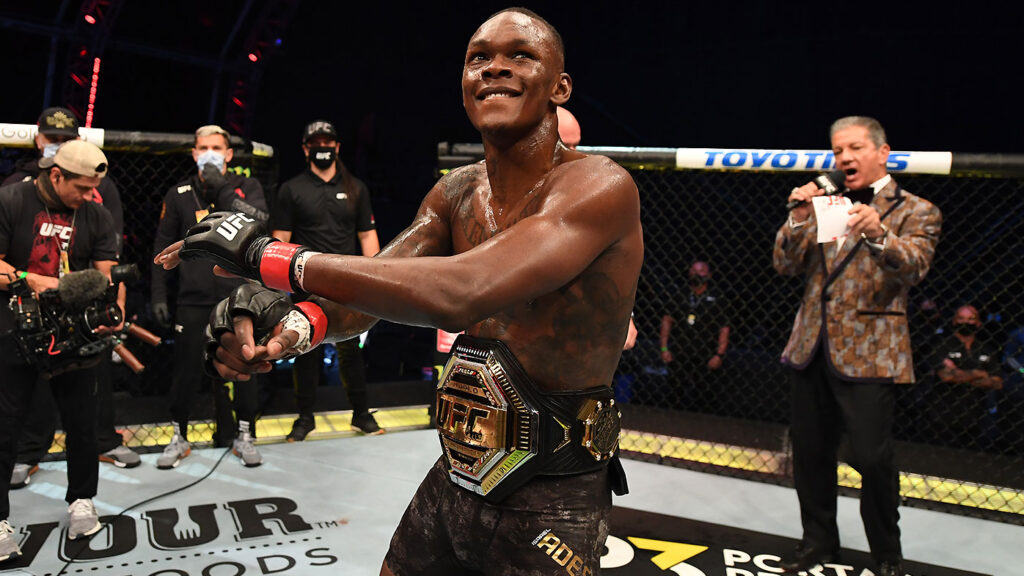 Adesanya retains his UFC Middleweight title to make it 20 undefeated fights
Congratulations
Follow us on social media