Valteri Bottas gets his second win of the F1 season beating Red Bull's Max Verstappen and teammate Lewis Hamilton to the all-important win at Sochi, Hamilton was unlucky to have the pre-race practice start transgression incident revisited and he was awarded two 5 seconds penalties and that automatically killed his chances at a win, but still managed to finish P3, an important podium place finish which added to his points as he still maintained his lead at the top of the driver's standing.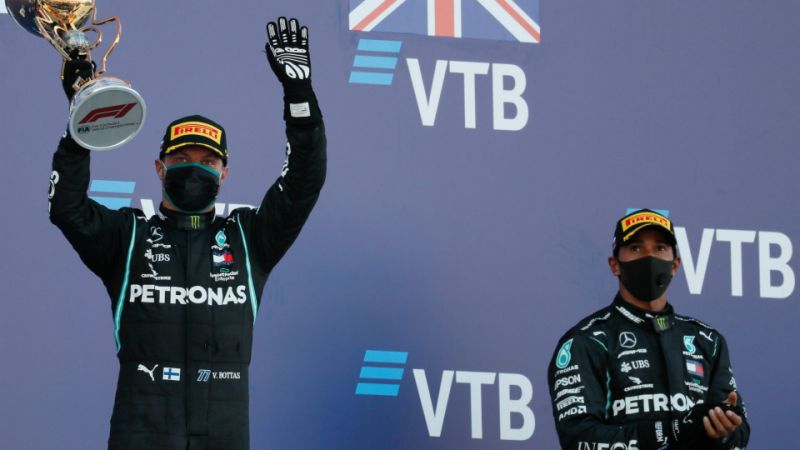 Hamilton had to serve his first 5 seconds penalty before the pit  stop at the start of lap 17 and also two further penalties added to his license to cap up an afternoon of punishment for the world champion and championship leader and  any chance of equaling Michael Schumacher's  records of 91 F1 wins which am very certain he would eventually get as it is only just been delayed.
Max Verstappen in his Red Bull car started in P2. He should have capitalised on the Hamilton penalties decisions, he lost out and dropped behind Valteri Bottas. Verstappen could not stage any meaningful challenge to beat the Mercedes driver till the end of the race and settled for the second place.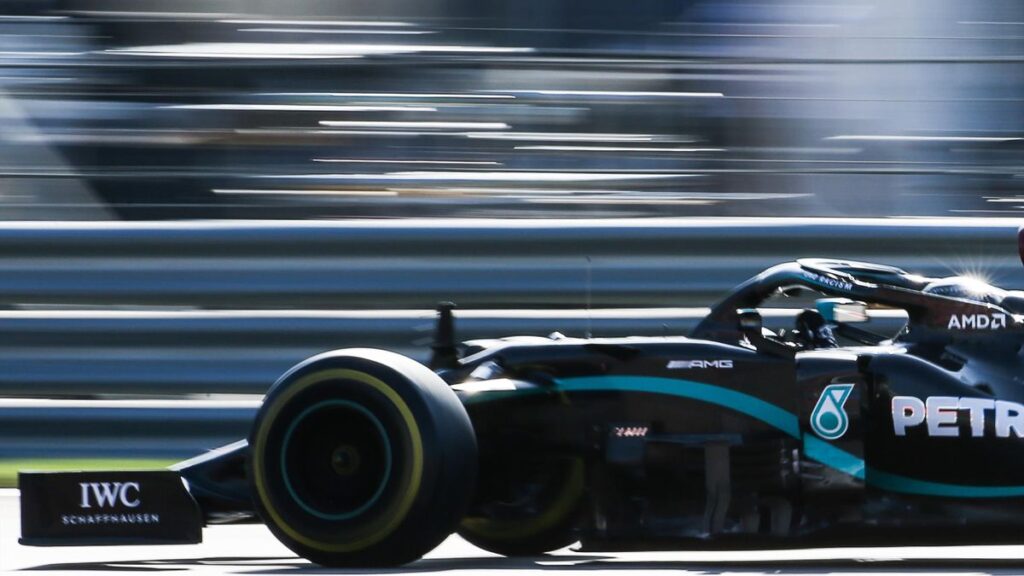 Sergio Perez for racing point who started the race in P4 and ended there in fourth position after having an impressive race as he battled away Daniel Ricciardo with a brilliant over taking move around the corner of Turn 4, and Ricciardo for Renault stayed in 5th position ahead of Ferrari's Charles Leclerc who managed a good race from starting in P11 to end the race at 6th position despite having a rough race  and avoiding a penalty decision for his involvement in a crash incident as early as Lap 1 which involved Racing Point's  Lance Stroll when he took a spin  around him at the corner of the same turn 4, which a couple of  other drivers had problems navigating as well. The safety car was brought out to control the pace of the race at this instance and again at another incident involving Mc Laren's Carlos Sainz for entering the track at the wrong time at Turn 3 and had his left front tyres hit the wall.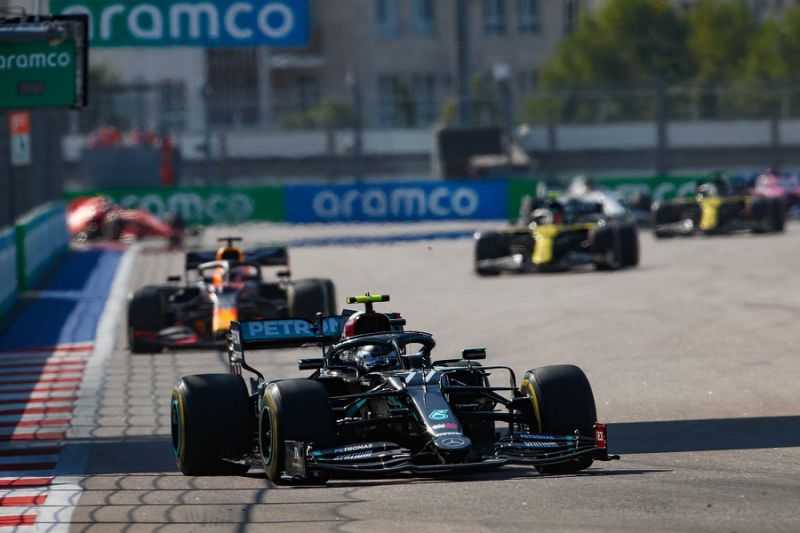 Sebastian Vettel for Ferrari who has been struggling since the qualifying race finished the race at an unimpressive 13th position, but it is a good one. Afterall, he managed to finish the race today in Russia as compared to some other races this season where he retired.
Here is the top ten finish at the race in Russia Grand Prix in Sochi
1. Valteri Bottas, Mercedes
2. Max Verstappen, Red Bull
3. Lewis Hamilton, Mercedes
4. Sergio Perez, Racing Point
5. Daniel Ricciardo, Renault
6. Charles Leclerc, Ferrari
7. Esteban Ocon, Renault
8. Danil Kvyat, Alpha Tauri
9. Piere Gasly, Alpha Tauri
10. Alexandre Albion, Red Bull.
The next F1 Grand Prix event is moving to Germany in two weeks' time from October 9th and main race on October 11th 2020 at the Nurburgring circuit at the Nurburg, Rhineland-Palatinate Germany, and its tagged the Eifel Grand Prix.
Follow us on social media