The Lagos State Government has pledged its support to entrepreneurs whose stores were looted by hoodlums during the unrest that rocked the city during the week.
This was disclosed by the state Deputy Governor, Dr Obafemi Hamzat, via his Twitter handle on Friday evening.
He said, "If you are a Lagos based business and your store got looted/vandalized this week, please fill this form by @LSETFhttps://t.co/lwPiXvFzTp. Let's do what we can to support you."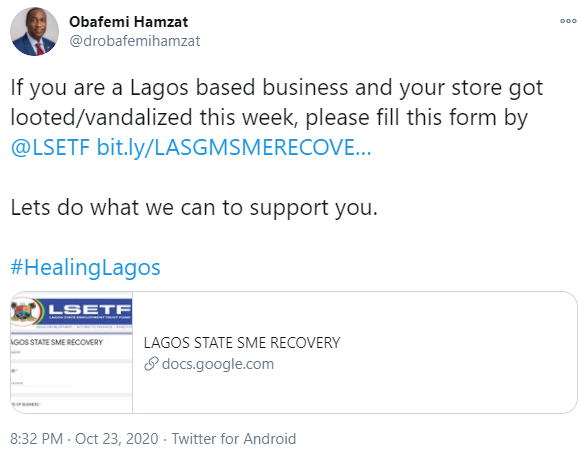 Recall that several businesses across the city, including Circle Mall, Spar, among others, were vandalised by hoodlums even after the Lagos State Government announced a 24-hour curfew in all parts of the state on Tuesday.
Follow us on social media