• Institutes investigation into cases
The Commissioner of Police, Lagos State, Hakeem Odumosu, has visited some troubled areas and scenes where the hoodlums, who triggered crises under the guise of #EndSARS protest set ablaze public and private facilities in the state.
The areas visited included: the palace of Oba of Lagos; the Federal High Court and the Appeal Court at Igbosere; the head office of the Nigerian Ports Authority (NPA); the Lagos State Forensic Laboratory; and Pen Cinema Police Station.
Officers like Area Commander, Area G, ACP Ibrahim Zungura; Commander PMF 2, Lagos, ACP Waheed Ayilara; CSP Mohammed Odunlami; and some other officers were among the team that accompanied the CP.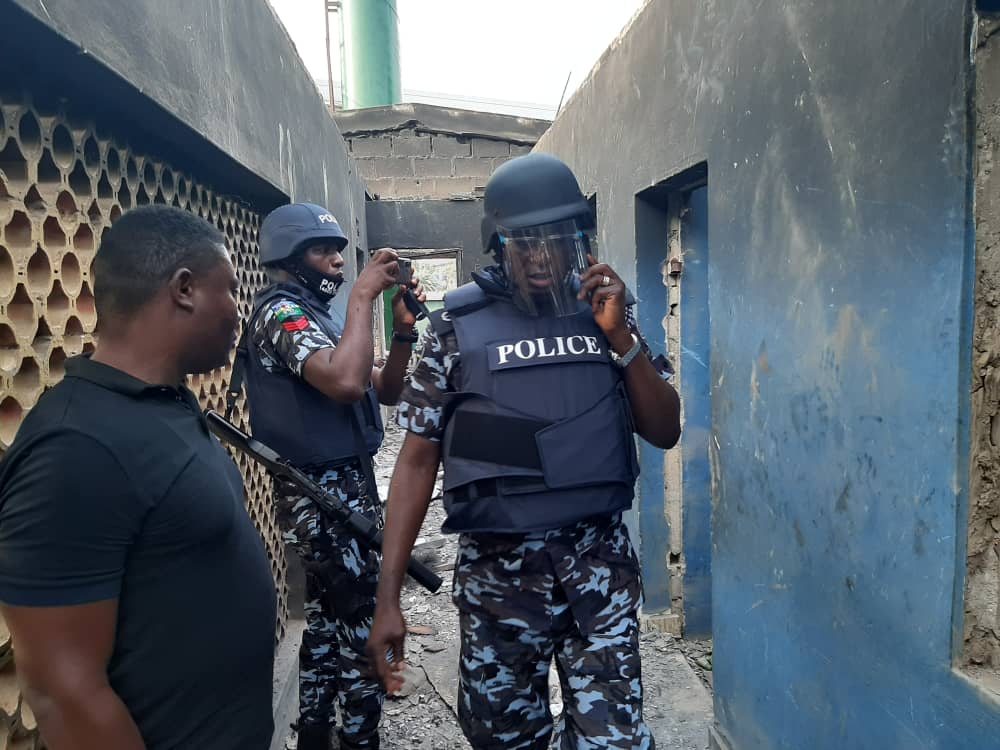 On Friday morning, Fagba area was in distress after some Hausa and Yoruba youths had a bloody clash. It resulted in destruction of properties.
According to the State Police Spokesman, SP Muyiwa Adejobi, the conflict has been settled amicably to forestall any further attacks in the area.
The CP immediately ordered investigation into most of the cases across the state including the incidences at the palace of Oba of Lagos and Fagba respectively.
He seized the opportunity to address and encourage the warring groups to sheath their swords, maintain peace and tolerate one another as the police and other relevant agencies will critically look into the incident with a view to proffering lasting solution.
Odumosu also assured Lagosians that the command would leave no stone unturned to restore sanity, peace and public safety to the state.
Follow us on social media