F1 resumes after two weeks since the Eifel Grand Prix and this time its a fresh circuit as F1 makes its debut at Portimao, the venue of the Portuguese Grand Prix. Practice sessions have since commenced since yesterday Friday 23rd October and today is the day of the qualifying races.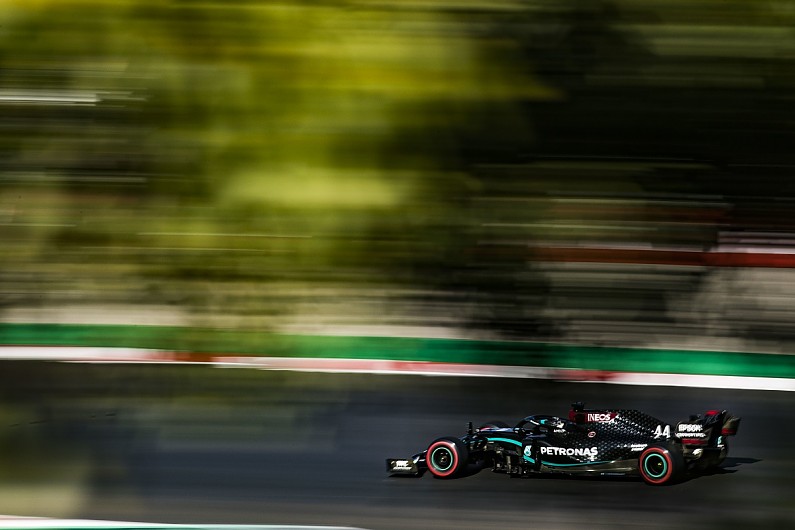 At the end of the final qualifying races today, it was the usual suspect and the driver on the top of the driver standings, Mercedes driver Lewis Hamilton who pipped his teammate Valteri Bottas to the pole position, and locking the front row for the Mercedes team, Red Bull's Max Verstappen who has been a major rival for the Mercedes team came in right behind Bottas to land a P3 start for tomorrow's race.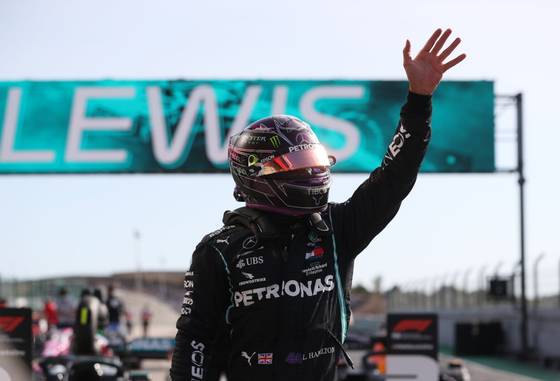 Valteri Bottas was looking poised to get the pole position start as he has been superb all weekend. He came out tops at the practice session yesterday and even the Q1 and Q2, But Hamilton who had fallen back to P3 up until mid-way into the final qualifying race had a faster pace behind both Bottas and Verstappen as he seized a crucial moment of the final lap when it mattered the most like he has been doing lately to go past both Bottas and Verstappen even though he was running on a relatively slow softer medium types in the final stages of the final qualifying races.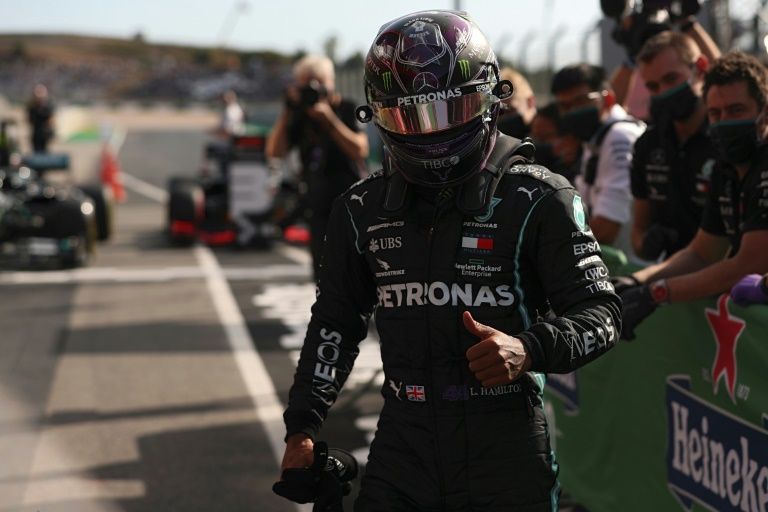 Hamilton would be looking to come out tops tomorrow from his pole position start to earn a 92nd F1 win which would see him topple Mack Schumacher's record of 91 wins which he equaled at the last race 2 weeks ago at the Nürburgring at Eifel Grand Prix in Germany and he would most importantly be looking to extend his point lead at the top of the drivers standing as he looks to make it Championship title number 7 at the end of this season.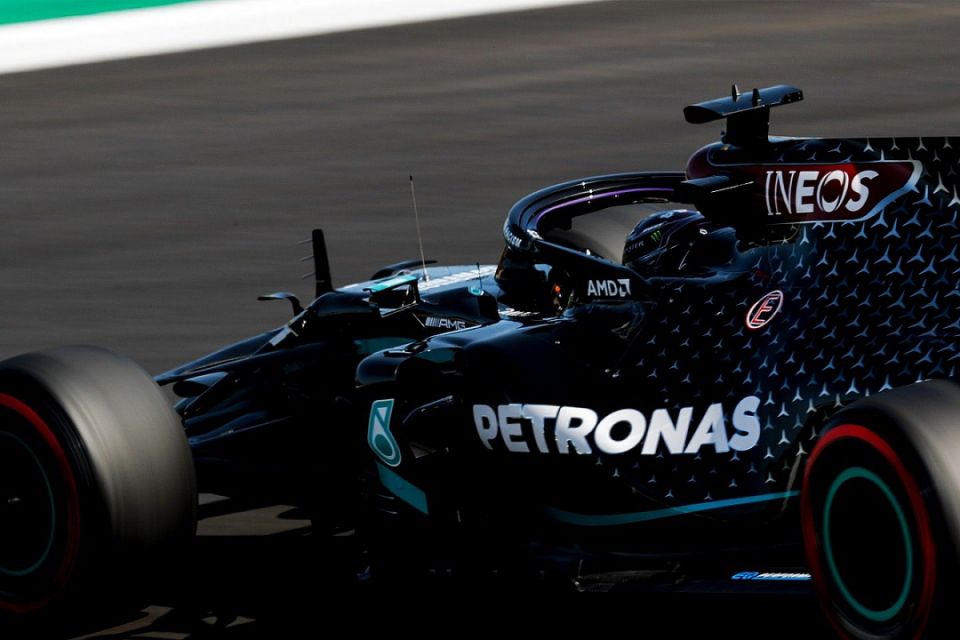 Ferrari's Charles Leclerc was impressive as he closed in the gap reasonably on Verstappen/Red Bull to win under a second to secure P4 on the starting grid, Sergio Perez came in 5th to start in P5 and Alex Albion for Red Bull came in 6th, Albion who got under criticism recently for his performances only has two races to prove and show to his team that he deserves to keep his place in 2021.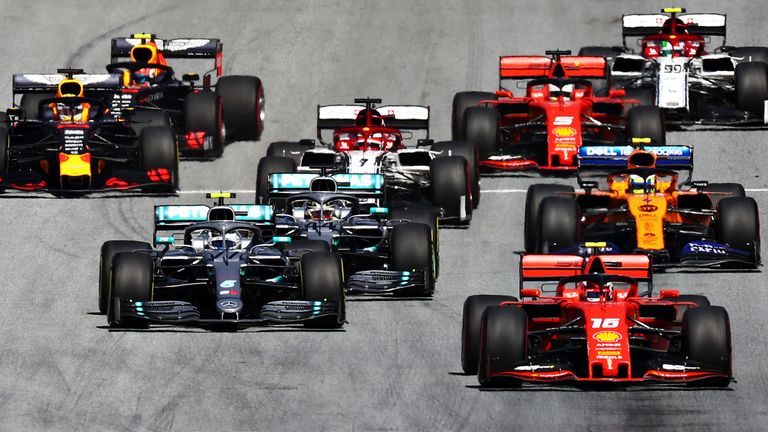 McLaren duo of Carlos Sainz and Lando Norris would get the 7th and 8th place respectively on the starting grid, Pierre Gasly for AlphaTauriin P9 and Daniel Ricciardo, for Renault would make up the top ten place in P10.
Sebastian Vettel would take up P15 after surviving another below par qualifying afternoon in his Ferrari car.
Portuguese GP Top 10 Qualifying result
1. Lewis Hamilton, Mercedes
2. Valtteri Bottas, Mercedes
3. Max Verstappen, Red Bull
4. Charles Leclerc, Ferrari
5. Sergio Perez, Racing Point
6. Alexander Albon, Red Bull
7. Carlos Sainz, McLaren
8. Lando Norris, McLaren
9. Pierre Gasly, AlphaTauri
10. Daniel Ricciardo, Renault
Tomorrow's main race would commence at 1-10pm at the Algarve International Circuit in Portugal.
Follow us on social media