A very remarkable day of record breaking it was at the Algarve International Circuit venue of the maiden Portuguese Grand Prix as Mercedes Driver Lewis Hamilton gave a commanding performance to win his record breaking 92nd F1 Grand Prix ahead of his teammate Valteri Bottas who finished a familiar 2nd and final podium P3 place was also taken by the usual suspect Max Verstappen for Red Bull. An amazing history making afternoon it was for Lewis Hamilton who equaled Mack Schumacher's record of 91 F1 wins just two weekends ago at the Nürburgring at Eifel Grand Prix in Germany and two weeks later he has done the seemingly impossible by setting a new 92 F1 wins record and now 77 points ahead on the drivers standing with as little as a win in two more races would be enough to clinch a 7th F1 Championship title which is another Schumacher record he has his sights firmly on.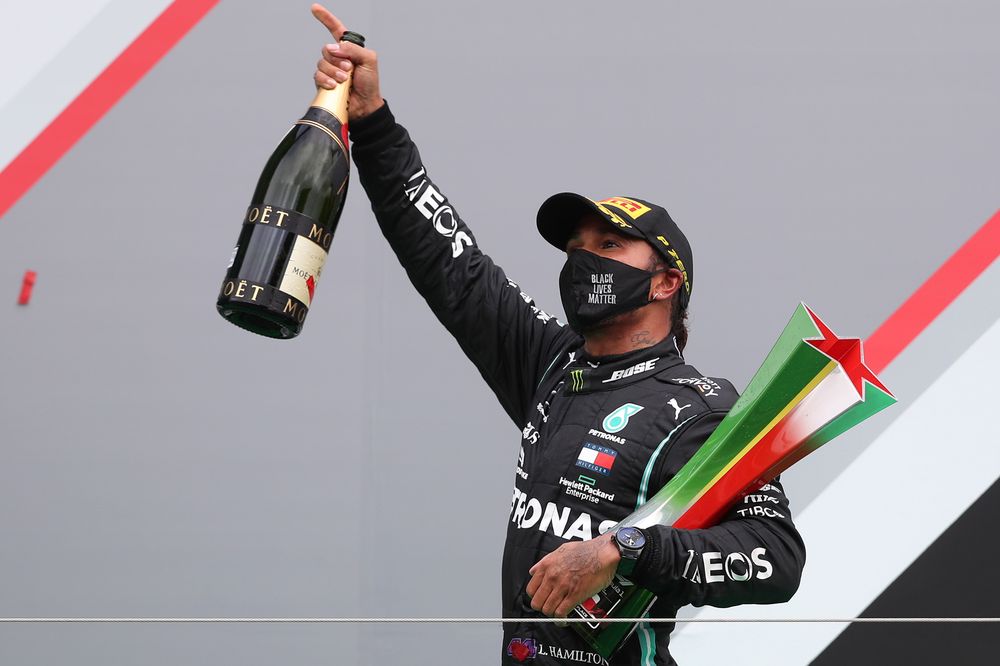 It wasn't a pretty win for Hamilton today as he was overtaken as early as the very 1st lap  by Valteri Bottas and then Carlos Sainz who was having a very brilliant afternoon from starting from P7 also went pass both Bottas and Hamilton and was momentarily leading the race  at a point in the open laps but the usual front trio of Bottas, Hamilton and Verstappen would eventually displace Sainz as he was seen dropping back to the midfield.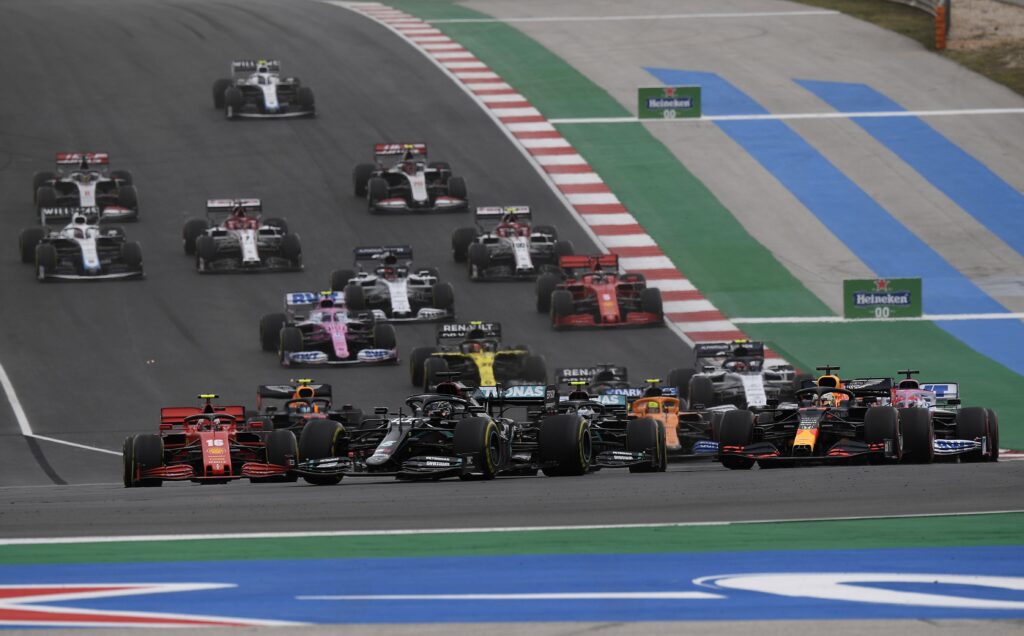 Hamilton made his move on Bottas and retook his place Infront of the race on lap 20 and he held on for the win despite wet conditions at the Portimao from then on, an impressive 25seconds win at the end of the final lap of the race.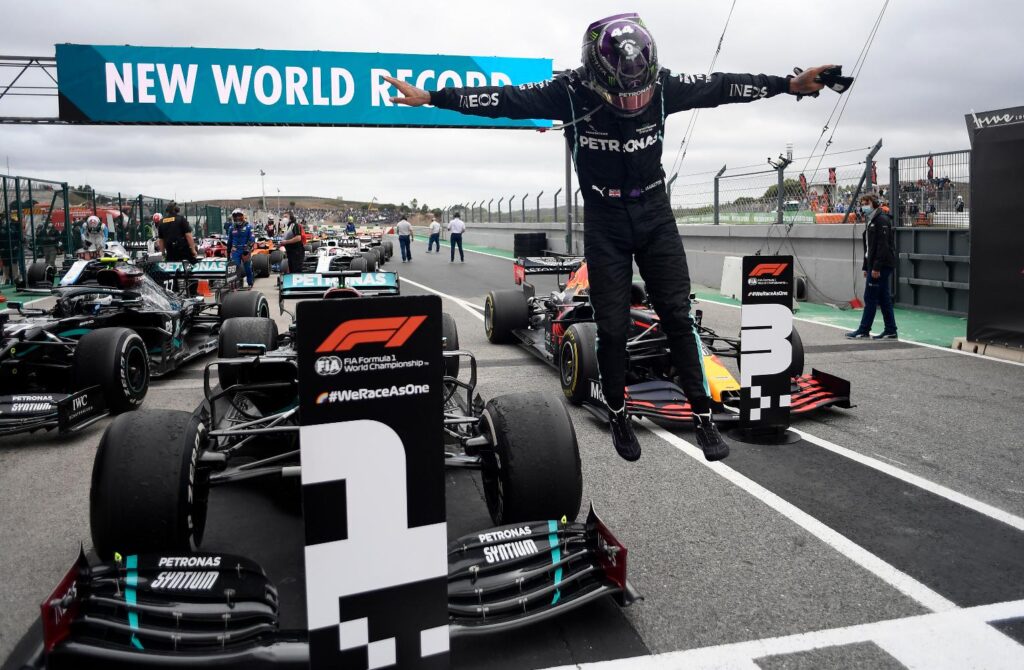 Verstappen took the final place on the podium in 3rd for the umpteenth time this season, a position we kind of getting used to seeing him end up this season, Ferrari Charles Leclerc hung up to a 4th place finish a position he started the race from.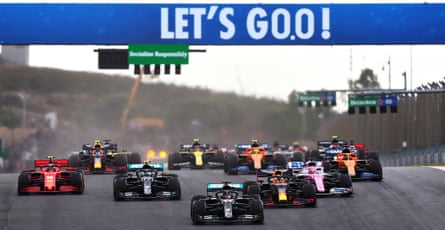 AlphaTauri's Pierre Gasly who was a surprise winner back on that Italian Grand Prix dramatic weekend in September arrived in 5th place, he started the race in P9. He got out on top of a final lap tussle with Racing Point's Sergio Perez who settled for a 7th place behind Carlos Sainz in 6th.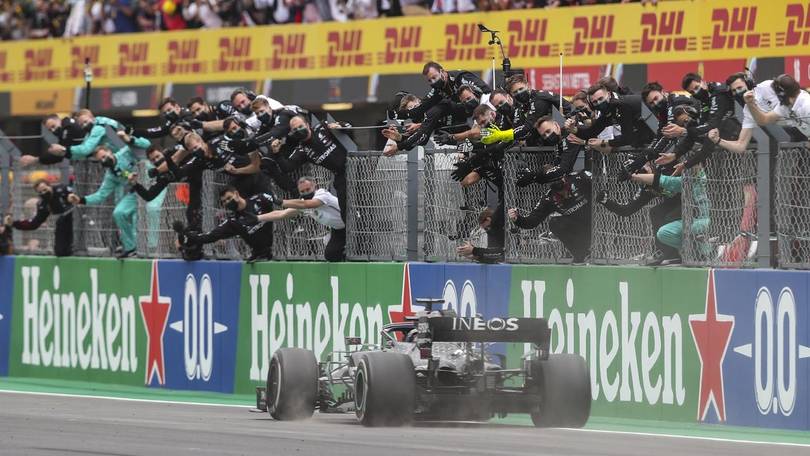 Perez despite a very challenging start to the race after finding himself at the back of the race after a coming together with Verstappen in the early stages of the race and had to pit early to get some repairs done on his car, but he still did well for a driver of the day performance and a P7 finish.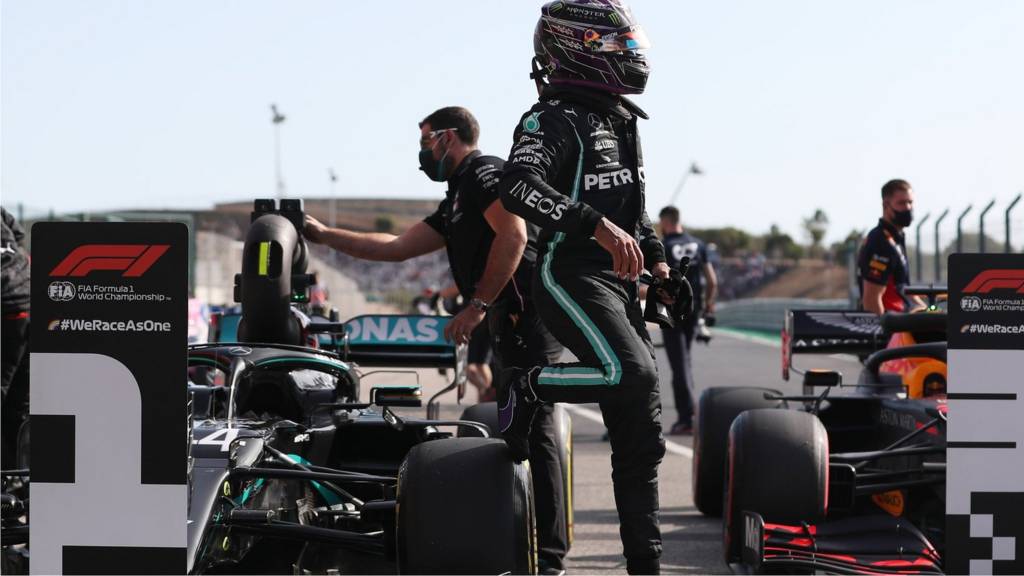 Renault duo of Esteban Ocon and Daniel Ricciardo could not repeat the last two weekend Grand Prix form which saw Ricciardo end up on the Podium as they settled for 8th and 9th place. Sebastian Vettel, managed to sneak into the top 10 place for Ferrari to make it two drivers in the top ten for the team.
Portuguese Grand Prix Top 10
1. Lewis Hamilton, Mercedes
2. Valtteri Bottas, Mercedes
3. Max Verstappen, Red Bull
4. Charles Leclerc, Ferrari
5. Pierre Gasly, AlphaTauri
6. Carlos Sainz, McLaren
7. Sergio Perez, Racing Point
8. Esteban Ocon, Renault
9. Daniel Ricciardo, Renault
10. Sebastian Vettel, Ferrari
Reb Bull's"under fire", Alex Albon could not make it into the top 10, he finished the race in P12.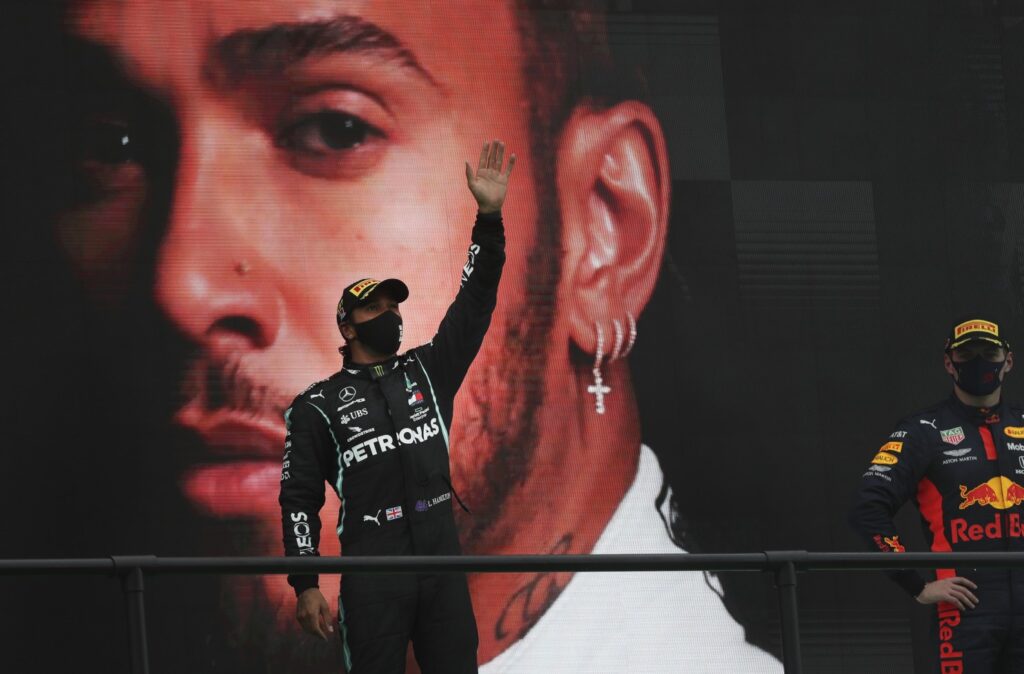 A  very emotional sight for me from my Nigerian point of view today was seeing Lewis Hamilton emerge pre-race with an #ENDSARS black T shirt to show his support to millions of Nigerian youth from all over the world who were protesting against Police brutality and extra judicial killings, the #ENDSARS protest dominated the world headlines in the last two weeks.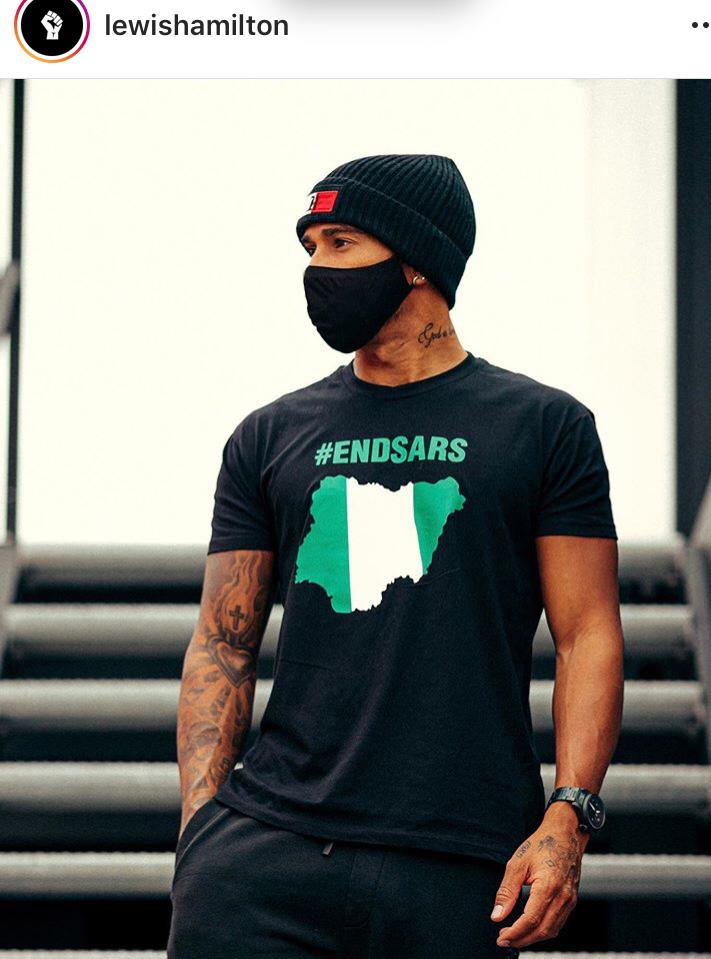 Another emotional sight was seeing Hamilton in a tight embrace with his dad after winning today's record-breaking Grand Prix.
The next F1 Grand Prix event is returning to Italy, this time at the Autodromo Enzo e Dino Ferrari and it is referred to as Emirates Gran Premio Dell'emilia Romagna 2020 and that's next weekend, 1 Nov 2020
Follow us on social media