Renowned literary figure, Professor Wole Soyinka will publish a new novel titled "Chronicles of the Happiest People on Earth" in November this year. The novel is coming 48 years after his last novel titled Season of Anomy.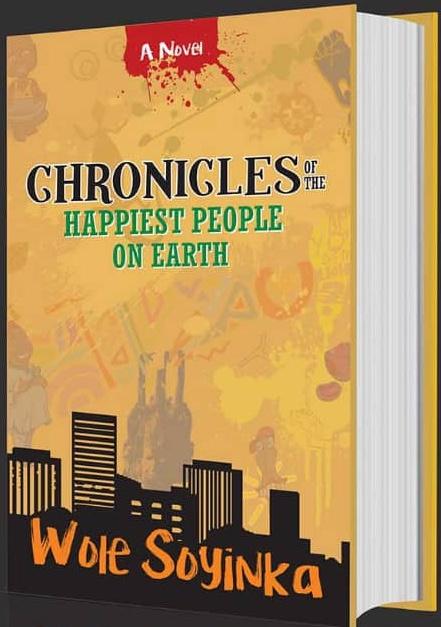 The news of the novel has been circulating secretively since Soyinka submitted the typescript to his publishers, BookCraft, in Ibadan and Random House, in New York, June this year.
Sources close to the Nobel Laureate were anticipating an anthology which was in its final stage of editing.
However, Soyinka sprung a surprise with a novel of 524 pages in 23 chapters.
In a one-on-one encounter with renowned Ghanaian Author and Editor, Ivor Agyeman-Duah, Soyinka revealed that the five-month Corona lockdown was somewhat a blessing in disguise for his writing life as all he had to do was move from the writing desk to the dining table and the bedroom, and back again.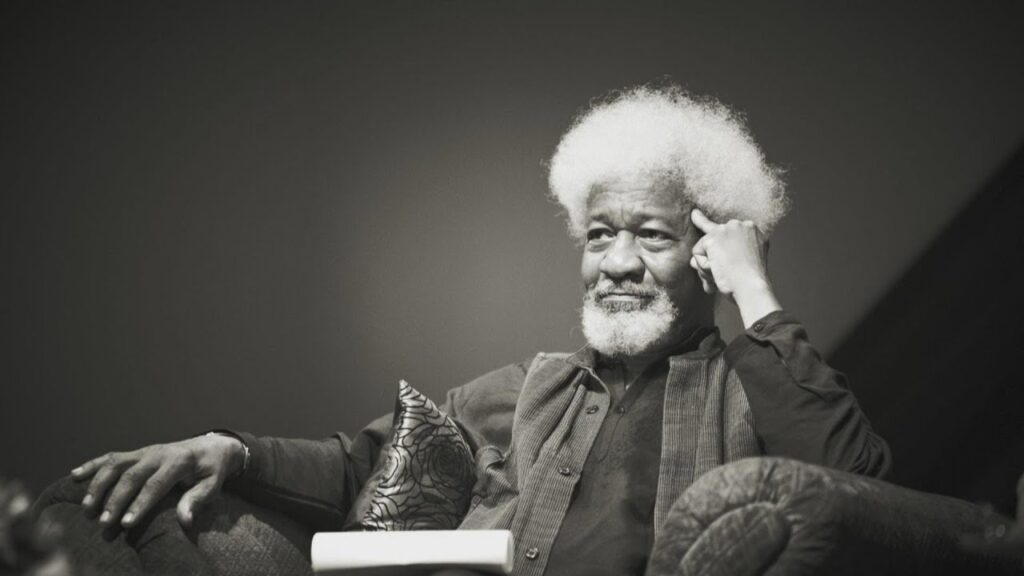 It was a process that was quite "blissful" for the writer.
Under the cover of the Corona lockdown, Soyinka was also able to discover some "lost poems" that will be featured in a forthcoming anthology.
Soyinka said: "You just find yourself literally rolling from your desk to your bed to the dining table, back to the desk, for five months of continuous writing. At the end of that exercise, when you finish that book, you will want to stretch your mind in a different direction. So, with a combination of circumstances, it occurred to me that, wait a minute, it might not be a bad idea to do a production. I haven't done one for about three years since I directed Beatification of Area Boy at Freedom Park."
Soyinka also plans to co-direct Death and the King's Horseman in Terra Kulture, Lagos this December.
This new novel notes on friendship and betrayal; faith and treachery; hope and cynicism; murder, mayhem, all set against the backdrop of contemporary Nigeria.
Wole Soyinka received the Nobel Prize for Literature in 1986. He attended Government College and University College in Ibadan before graduating in 1958 with a degree in English from the University of Leeds, in England.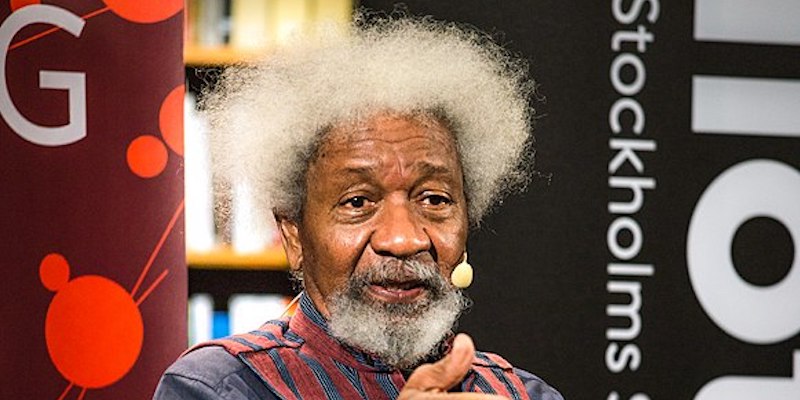 Upon his return to Nigeria, he founded an acting company and wrote his first important play, A Dance of the Forests (produced 1960; published 1963), for the Nigerian independence celebrations. The play satirizes the fledgling nation by stripping it of romantic legend and by showing that the present is no more a golden age than was the past.
He wrote several plays in a lighter vein, making fun of pompous, Westernized school teachers in The Lion and the Jewel (first performed in Ibadan, 1959; published 1963) and mocking the clever preachers of upstart prayer-churches who grow fat on the credulity of their parishioners in The Trials of Brother Jero (performed 1960; published 1963) and Jero's Metamorphosis (1973). However, his more serious plays, such as The Strong Breed (1963), Kongi's Harvest (opened the first Festival of Negro Arts in Dakar, 1966; published 1967), The Road (1965), From Zia, with Love (1992), and even the parody King Baabu (performed 2001; published 2002), reveal his contempt for dictatorial leadership in Africa.
From 1960 onward he taught literature and drama and headed theatre groups at various Nigerian universities, including those of Ibadan, Ife, and Lagos.
An autobiography, Aké: The Years of Childhood, was published in 1981 and followed by the companion pieces Ìsarà: A Voyage Around Essay (1989) and Ibadan: The Penkelemes Years: A Memoir, 1946–1965 (1994). In 2006, he published another memoir, You Must Set Forth at Dawn. In 2005–06 Soyinka served on the Encyclopædia Britannica Editorial Board of Advisors.
Excerpt from 'Chronicles of The Happiest People on Earth'
"Let this cup pass….
"It had been a long siege, aided by many of whom the hostage himself had scant or no knowledge but, finally, yes indeed, it was sweet victory to be savoured by the long-embattled spouse, Mrs. Jaiyesola Badetona. This was the icing on the cake of victory that had already been celebrated in multiple events, all framed devotionally – even down to the sumptuous feasting and souvenirs, grateful offerings by a spouse for a most unexpected upturn in the career of her life partner. That hitherto intransigent spouse, scion of a royal house, had eventually succumbed to her entreaties – and not even grudgingly. On the appointed day, he would observe every schooled detail of his ransom, and with precision. He consented to visit the Apostle, Papa Davina for a spiritual consultation. Prince Badetona's elevation, on his own estimation, had been no less than seismic. Thus, he had not hesitated to slaughter the fatted cow – he did pride himself after all as a traditionalist, nothing to do with being a scion of a royal house – so, sacrifice was expected, and he was not averse to spreading the fat among friends, colleagues and well-wishers. In any case, he could not fail to have been infected by years of association with the Master Party Soul of his close circle – Duyole Pitan-Payne, engineer and acknowledged leader of their eccentric Gong of Four – but that blithe spirit was in a class all of his own. The prince even conceded a Thanksgiving service – it rid the home of a lingering tension between husband and wife. That feeling of domestic persecution however was product of a series of mishaps, strange happenings over and beyond the elastic limits of coincidence, and of such persistence that even he began to lose confidence and permit chinks in his cynic's carapace.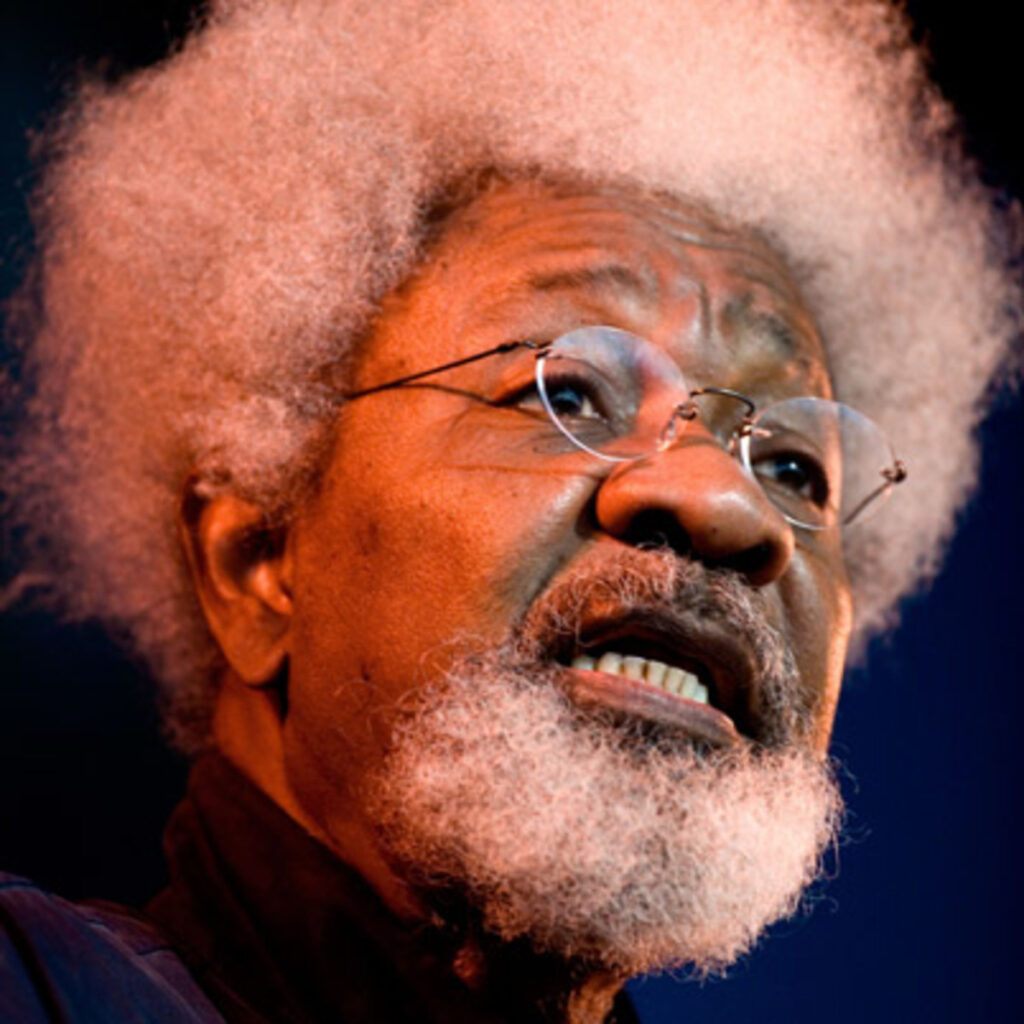 "To make matters worse, such untoward incidents had followed the good news almost like a structured cause-and-effect, commencing so close to his career elevation that he did begin to wonder if there was not indeed a maleficent linkage. Good luck attracting bad, either through some quirky law of Nature's balance, call it karma, ying-yang or whatever, or simply – as promptly concluded by his wife and extended family – enemy action! Have you sought divine intercession? At the beginning, he lived up to his name – The Scoffer. He preferred to knuckle down to preparations for the assignment at hand and his new status in life.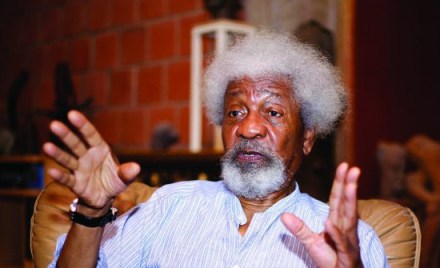 "Money he was prepared to spend for celebrations but balked at the idea of submitting himself to divine busybodies in his earthly failures, successes, both, or absence of any. After all, he had succeeded in keeping divinities at arms' length throughout a humdrum career– in his view, more accurately described as – lack of spectacular recognition. He preferred it that way. It enabled him to indulge in his favourite hobby, which was simply – problem solving, especial of the statistical kind. He had been, and still remained a reticent mathematical genius. That had its compensations, its material perks. An internal auditor but – with unaudited earnings. He saw no reason to complain or jubilate. It was all – strictly business and, Badetona was genuinely possessed of a retiring temperament. Left to him, he would even have discarded his princely title but, that was now part of his existence, and it also had its advantages.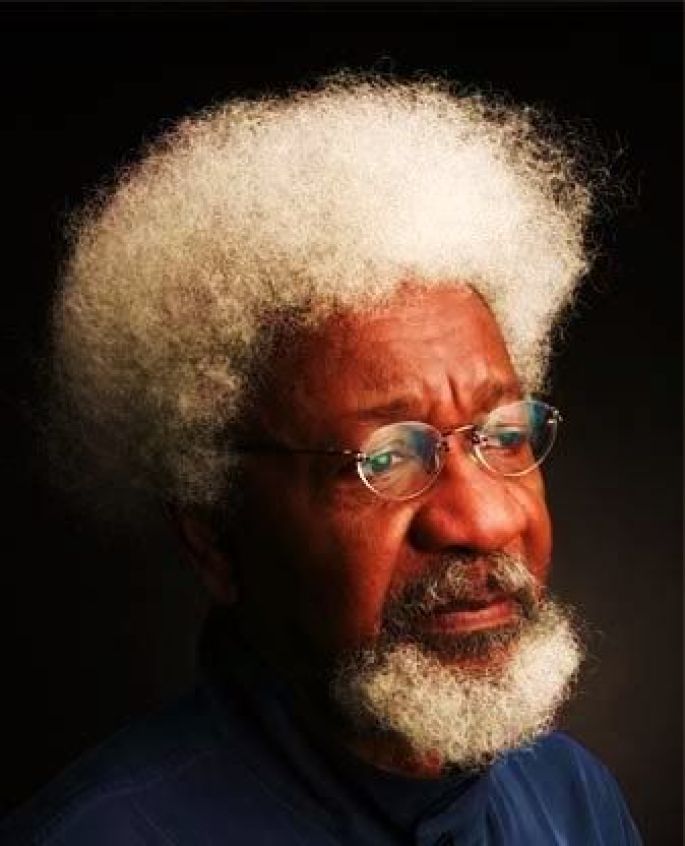 "Jaiyesola however saw it differently. The position lacked public recognition. A prince without a throne – it would not be the turn of his royal line for another century. And then, despite the streak of genius that he had exhibited all the way from schooldays and into public service, in her own parlance – nothing to show for it. She looked at his close circle of associates, some of them members of the prestigious Motor Boat Club of Ikoyi, or the Lagos Island Indigenes Club, Freemasons and Rosicrucians, and felt that Badetona was short-changed in social entitlements. The title of Internal Auditor sounded in her ears like a life sentence in solitary confinement on a diet of garri and water. So, she took her case to God, albeit without her husband's knowledge. Who was to tell her that it was not a wife's duty to boost her spouse to greater heights?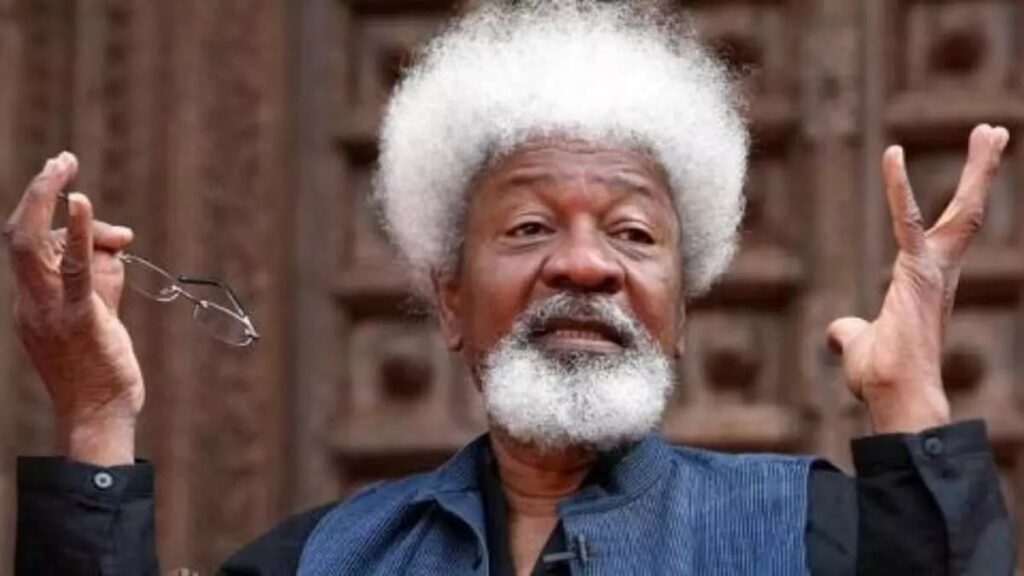 "Then commenced a series of omens. Prayers answered, and in such generous helping, Badetona began to encounter a flurry of mishaps that moved, in her view, beyond mere coincidence. First, his customised computer crashed. That was unprecedented. Next, he stubbed his toe against a protruding table leg – the left toe! – it was one of those ultra- modernistic designs that catered more to sensation than sense. Was it a coincidence that she had terrible dreams that same night? It did not take too long afterwards before the newly appointed Chief Executive Director locked himself out of doors, having left his key wallet in the office. Jaiyeola had also traveled for her Christian pilgrimage, undertaken two weeks after her return from accompanying her Moslem friend to Saudi Arabia for the lesser Hajj – both were followers of the ministry of Papa Davina's Ekumenika. His phone battery also chose that night to run down – ah yes, the long-distance call from Jaiye in Hebron, with a protracted argument on why she should not fill her suitcase with holy water from River Jordan where her spiritual journey had next directed her feet.
"The Scoffer slept that night on the back seat of his SUV, locked in the garage. He had returned late from yet another party in his honour, and his mildly groggy condition – he was a moderate drinker – wasted no time in sending him off to sleep. Opening the garage door for some fresh air the following morning, he heard a scrabbling in the top jamb of the door. Before he could look up to investigate, a scaly creature dropped, landed on the balding middle patch of his head, its thin claws instantly trapped in the surrounding tufts of foliage. Bade's first thought was – snake! Next, scorpion.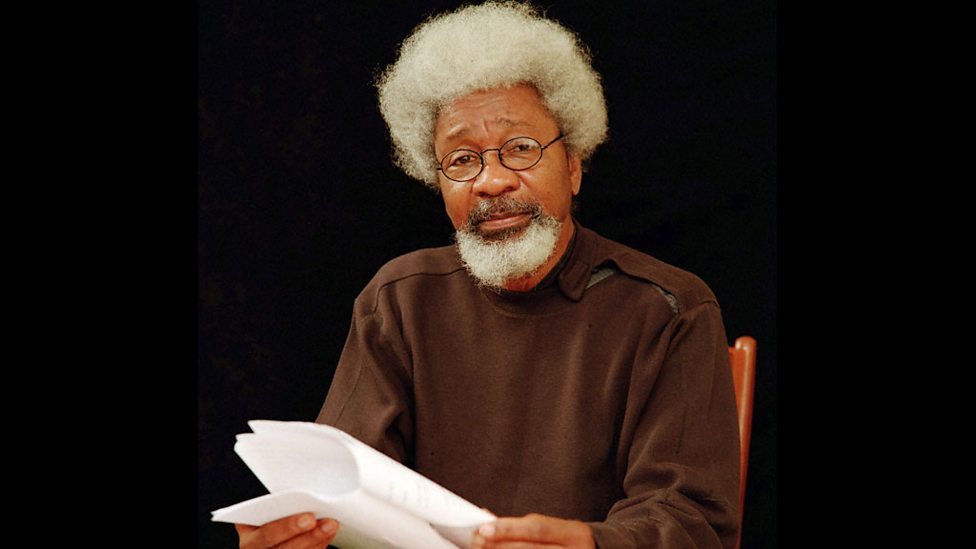 "He leapt out under imminent heart failure, uncertain how to deal with what he could not see, collided with the housemaid who was just reporting for duty. She took to her heels screaming for help against the intruder before she realised who it was. The mystery squatter seized on the confusion to escape, thus finally identified for what it was – a lizard. The maid would later narrate 'the scariest moment of my life' to Mrs. Badetona on her return from pilgrimage.
"Confronted with her report, Bade roared with delight and added it to her list of portents. His last contribution, a mere week earlier, was the black cat he had found sitting on his car bonnet as he stepped out of the supermarket. He relished the rapidly changing registers on her face, especially when he went into details over the one-sided confrontation. The cat refused to budge even after he had started his car and begun to inch forward – my dear, that cat, I swear, kept staring at me through the windscreen as if to complain she had been looking forward to the ride. I had to stop and engage the security guard to help shove it off, so I could drive off."
Follow us on social media