Lagos, Nigeria– The management of 355 groups, officially unveiled its hospitality subsidiary, a luxury boutique property- Villa Monument Hotel in Lagos, Nigeria. Situated in the upscale Victoria Island neighborhood, the name Villa Monument was born out of a conscious effort to bring a different dynamic to the hotel industry across West Africa and the globe.
The state of the art facility takes on a bespoke aesthetic and design. It embraces rich traditions of the past but also exposes the beauty of the contemporarily designed guestrooms, consisting of elements carefully curated to showcase and embody the city it represents around the world or from our very own continent.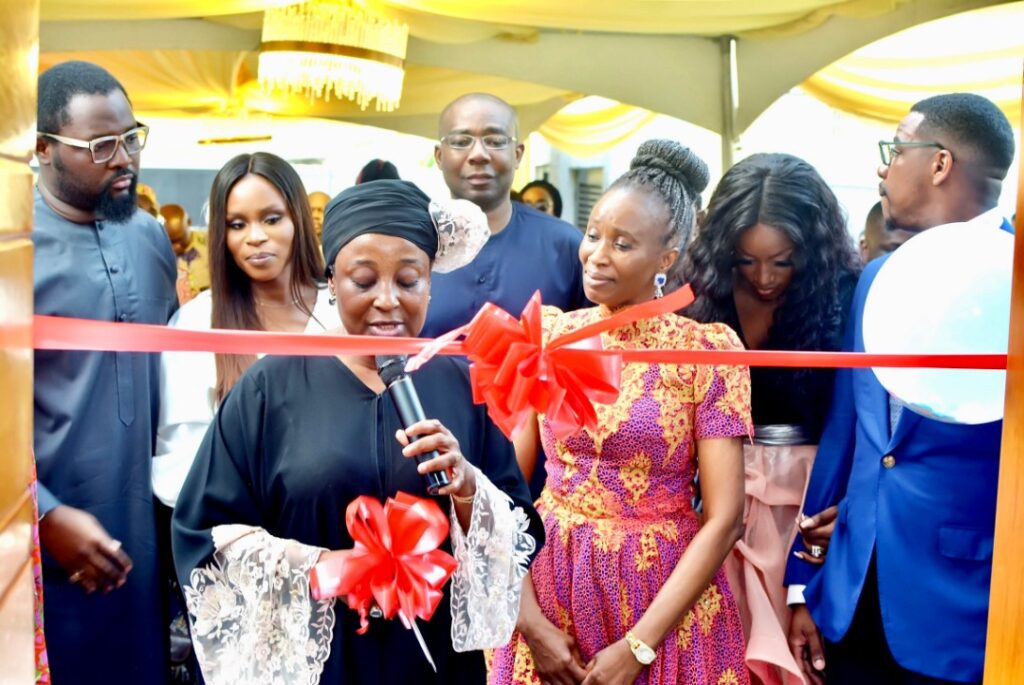 Speaking at the grand opening, the General Manager of the hotel, Mrs Wendy Famoroti hailed thus "the hospitality industry is one of the oldest in the world and continues to grow and innovate each and every day, becoming more and more guest-centred and guest focused. Here at Villa Monument we are happy to be at the hem of that innovation".
"We are a luxury boutique hotel that prides itself on offering 5-star luxury service, as we cater to our guests' individual tastes through our professionally tailored service and uniquely designed rooms. The rooms are custom-designed to showcase select cultures from around the world, a first of its kind in Africa. No two rooms are the same mirroring the fact that no two people are the same" she added.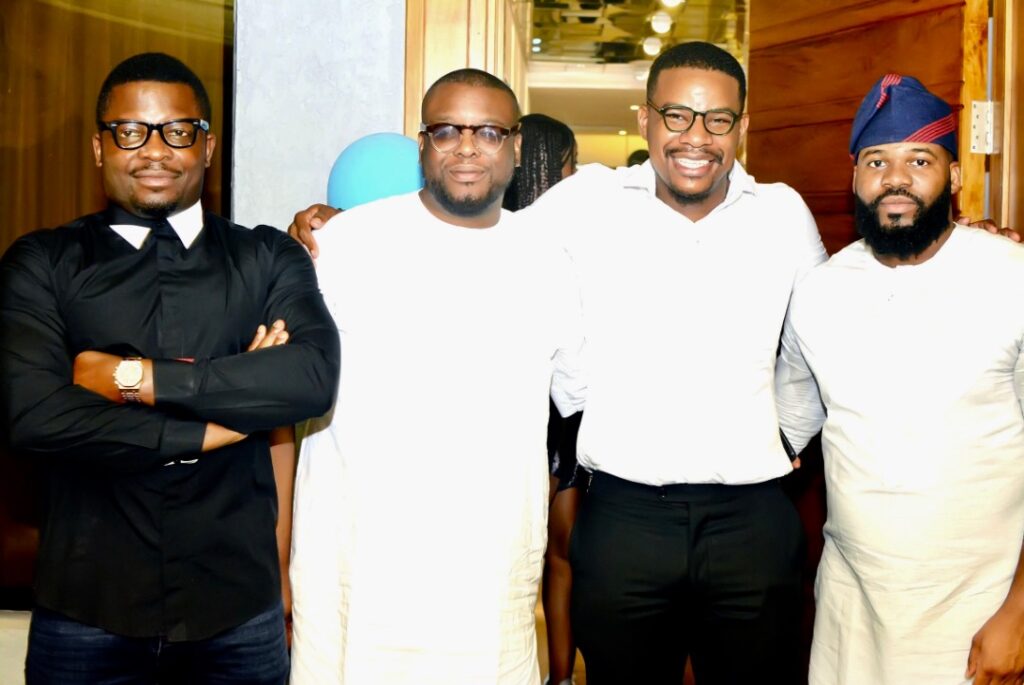 In attendance of the unveiling were guests, top business executives, and dignitaries such as the founders; Mr Tola Awosika and Prince Aderemi Sijuade, First Lady of Edo State-Her Excellency, Mrs. Betsy Bene Obaseki and First Lady of Ogun state- Her Excellency, Mrs. Bamidele Abiodun.
Other notable personalities include; Olori Sijuade, Former Managing Director of Bank of Industry- Dr Mrs. Oputu, Chairman of Access Bank- Dr. Mrs Dele Awosika and Real Estate & hospitality expert-Sujimoto Ogundele.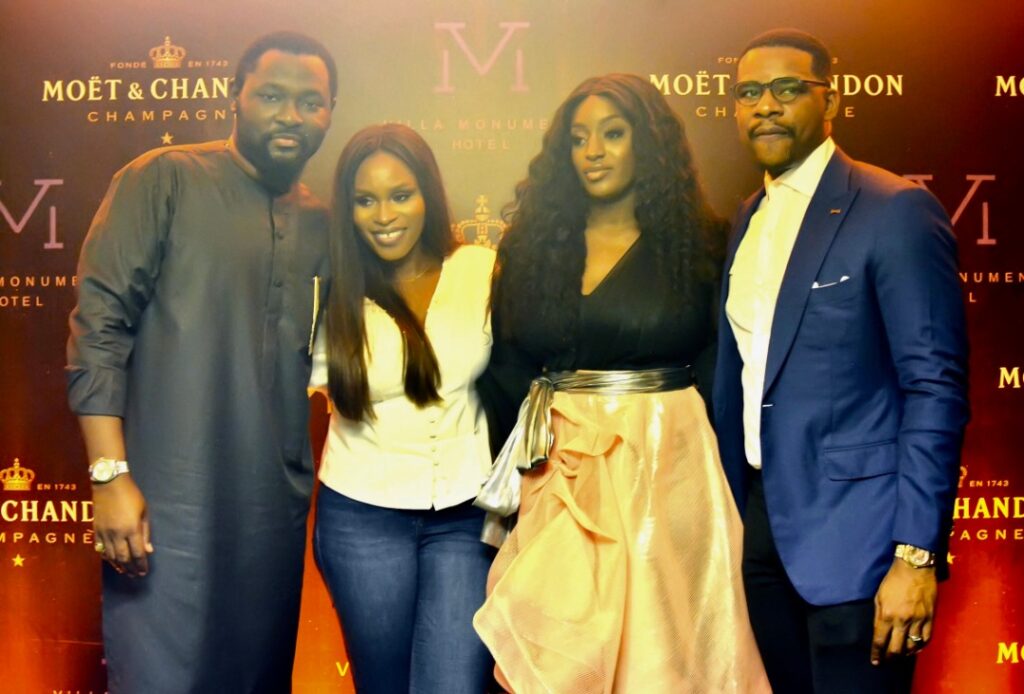 The hotel consists of custom-designed rooms, and features a purpose-built conference room, fitness centre, private garden terrace and an exclusive lounge for guests to relax and unwind, while enjoying our selection of drinks and canapés.
Guests can dine at our sister restaurant, 355 Restaurant & Lounge, a Mexican and continental restaurant with a cigar room and lounge provided for the optimal guest experience.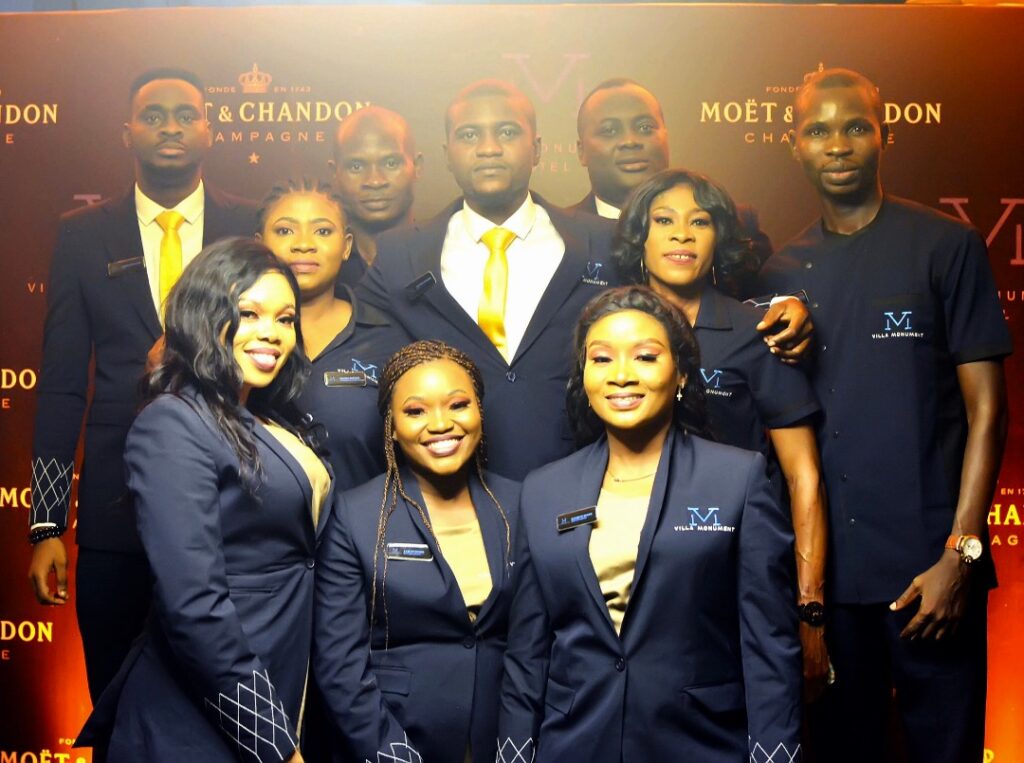 Villa Monument Hotel presents a fine balance of culture and the highest standards of hospitality, all of which reflects its offerings of luxurious accommodation, exceptional guest experience, and superior security provision.
ABOUT
Villa Monument Hotel is a luxury boutique hotel and part of the 355 Group. The hotel is a ritzy property situated in the upscale Victoria Island neighbourhood. The central location in Victoria Island offers guests easy access around Lagos. Villa Monument offers the best mix of culture and the highest standards of hospitality, all of which reflects the offerings of luxurious accommodation, exceptional guest experience, and superior security provision. For more information, visit https://villamonumenthotel.com/
Follow us on social media