As the Coronavirus vaccinations continues to garner widespread reception in the country, the Lagos State Government has debunked allegations of the sale of the vaccine surfaced in Lagos, urging people to present proof of the crime.
Meanwhile, some Twitter users on Thursday alleged that the AstraZeneca COVID-19 vaccine was being sold in Lagos.
A twitter user, @irizzzy alleged that the vaccine was being sold for N100,000, while @ulxma said she witnessed the vaccine being sold at Ikate Primary Health Centre.
Another tweep, @irizzzy wrote, "100k for vaccine? Nigeria is gone."
Also, a fellow tweep, @ulxma, wrote, "I think the people who dragged that lady for saying that Nigerian health centres are selling the vaccine owe her a huge apology. I'm presently at a health centre in Ikate and people are coming with SUVs and having vaccine sold to them before our very eyes. I'm pissed!"
The state Commissioner for Information, Mr. Gbenga Omotoso, challenged anyone with the proof that the COVID-19 vaccine was being sold to come forward.
Recall that the Executive Director of the National Primary Healthcare Development Agency, Dr Faisal Shuiab (NPHCDA), had, on Wednesday, accused Lagos State of jettisoning the vaccination guidelines of the NPHCDA.
Shuaib said, "We have obtained information from Lagos State Honourable Commissioner of Health that they don't have a parallel system. They explained that it's the same district health immunisation system 2."
Also, the Lagos State Commissioner for Health, Prof. Akin Abayomi, encouraged residents, who were qualified for the ongoing COVID-19 vaccination, to register at registration portal before visiting any of the 88 vaccination sites.
He stated, "We encourage all Lagosians hoping to be vaccinated according to the qualification criteria for phase one to strictly utilise the pre-registration portal provided by the National Primary Health Care Development Agency and get a schedule vaccination appointment before visiting the vaccination site as scheduled."
The commissioner explained that after a successful pre-registration, a vaccination ID would be generated by the portal with a confirmation text message and email sent to each enrollee.
"The generated pre-registration ID, confirmation text message and a valid means of identification are the guarantees that an eligible person who fits into phase one of vaccination would be attended to when he visits any of the 88 vaccination sites as scheduled, to get the COVID vaccine", he said.
'Nurses Revolt'
Also, the National Association of Nigerian Nurses and Midwives (NANNM) have decried that they are not being carried along in the exercise.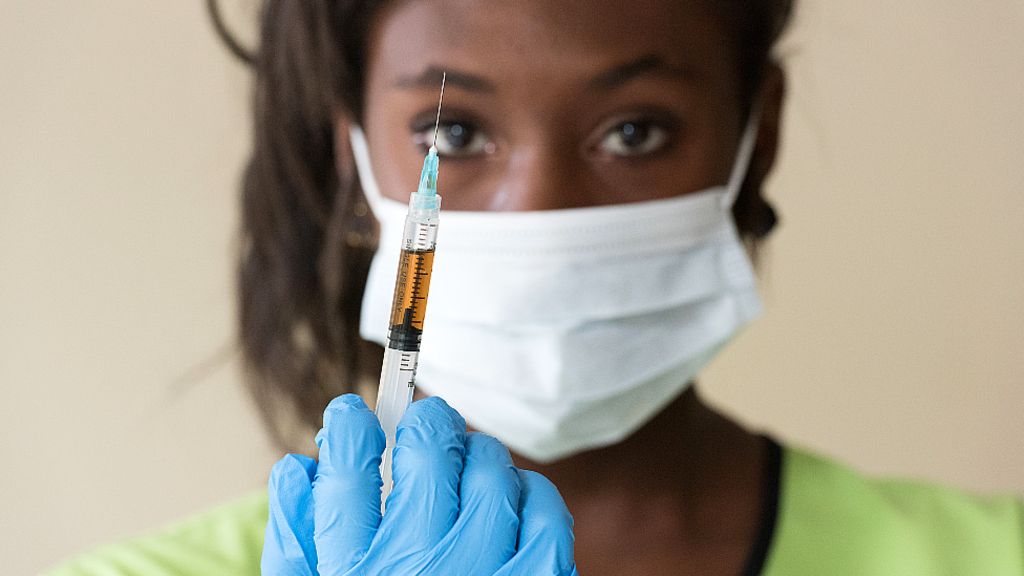 The NANNM head, Mike Nnachi, faulted the exercise.
He said he had thought that government would seek the association's audience in the administration of the vaccine on nurses across the country.
He said, "The thing is that I thought the association would be involved to mobilise our people, but up till now, we have not heard anything.
"Even when it started, I thought the association would be approached. We are ever willing because we are part of government so but when such was not forthcoming, there was nothing I could do."
When asked if the association was satisfied with the vaccination, Nnachi said, "I thought that we should have been involved because our members are frontline health workers. There is no way the vaccine can be given without a nurse. Everyone knows that it is our core area; administration of injection, but we cannot fight anybody because government is our own. We are part of government."
Follow us on social media