… Athletes to Represent Lagos Again In 2021 Edition at Edo
The Lagos State Government and the Lagos State Sports Commission have concluded plans to reward athletes who represented the state at the 2018 National Sports Festival in Abuja.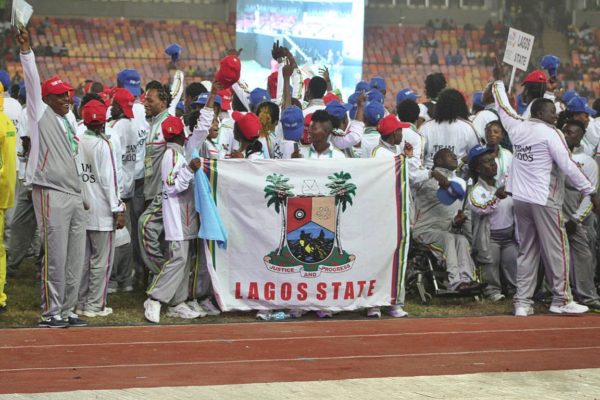 Team Lagos amassed a total of 146 medals: 36 gold, 37 silver and 73 bronze to finish fourth on the overall medals table behind Delta, Rivers and Edo states.
Lagos athletes had on several occasions called on the state government to honour its pledge at the 2018 festival in Abuja.
"Lagos State Sports Commission and the state government have agreed to pay athletes outstanding allowances for NSF 2018," para-powerlifter, Ibrahim Oseni said.
Lagos State Athletes Representative, Koleosho Ahmed, said, "It is a relief because we've been on this case since 2019. I am really happy because this will come in handy and also motivate them ahead of the competition in Edo."
The Lagos State House of Assembly in February passed a bill amending the sports commission law of 2017 with provisions for athletes' award included in the amendment.
Follow us on social media