…no lives lost, inferno contained from spreading
A man and three women have sustained various degrees of injuries after a gas explosion caused by a leaking cylinder occurred at the Agege area of Lagos State.
It was gathered that the incident occurred in the wee hours of Monday beside the Apostolic Church, Agege.
The explosion was said to have erupted from a gas shop following a leakage from one of the cylinders.
According to the Lagos State Emergency Management Agency (LASEMA), rescuers were able to contain the ensuing inferno from escalating to adjourning shops and nearby buildings.
LASEMA's Permanent Secretary, Dr. Femi Oke-Osanyintolu, who confirmed the incident, said the injured suffered second degree burns and were taken to the hospital for treatment.
"No loss of life. However, four adults (three females) and an adult male sustained various degrees of injuries (second degree burns) as a result of the incident and have been attended to by the agency's pre hospital care, alongside LASAMBUS.
"The victims have also been moved to Lagos University Teaching Hospital, LASUTH.
"The inferno has been completely put out by the combined effort of LASEMA LRT, Lagos State Fire and Rescue Service.
"A post incident assessment was conducted by the agency's LRT alongside LASG Fire. The shop has been cordoned to avert secondary incident. The operation had been concluded," he said.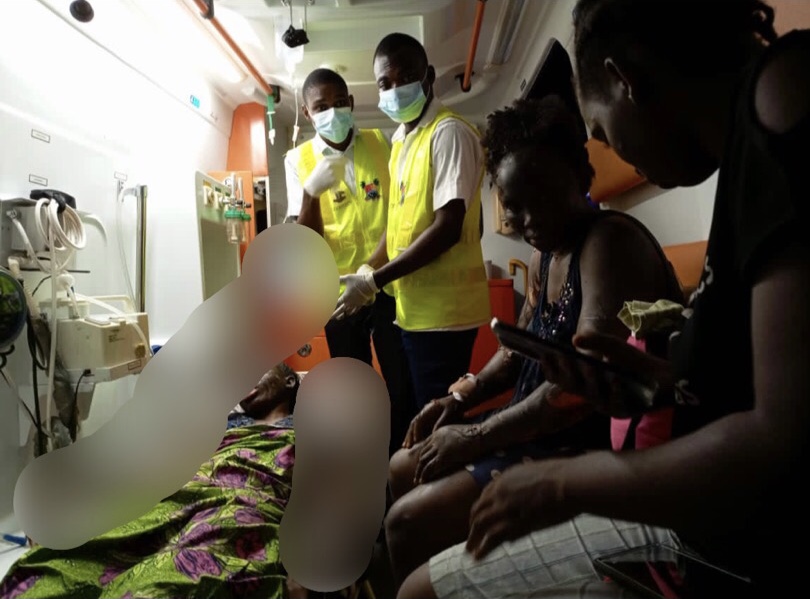 Follow us on social media