While the nation's youth have taken to the streets to protest against unscrupulous SARS and its extra-judicial killings and brutality, 48-year-old Charles Ekwe used his energy to defile his wife's 13-year-old niece (name withheld) in Surulere area of Lagos State, which has landed him in police net.
Although reports have it that Ekwe had been sexually abusing the minor, who addressed him as father, since early this year, he was only exposed on Monday, October 12 this year and handed over to men of the Nigeria Security and Civil Defence Corps.
According to the victim, Ekwe would sexually abuse her whenever her aunty left the house. "Any time I am at his shop, he would sleep with me. He showed me pornography on his phone. He even threatened to kill me if I tell anybody."
The survivor was said to have moved in with her auntie (her father's younger sister) four years ago after the death of her father.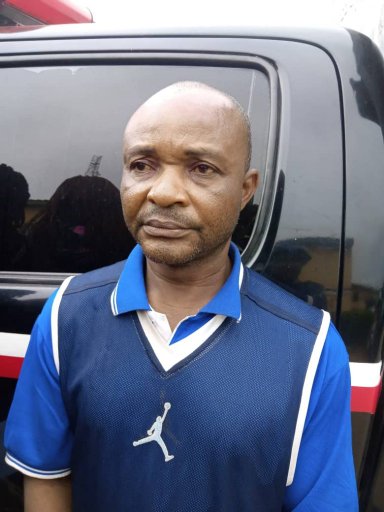 In the words of Mrs. Ekwe, although she suspected such happened to her niece three weeks ago and approached her, she only reported this year after the incident.
"I noticed the way she was walking and looked dull. Immediately I asked her, she opened up on all my husband had been doing to her. He even threatened her life if she told anyone," she shared.
Having learnt of her husband's heinous crime, Mrs. Ekwe reported the case to the defence corps.
In his reaction, the Corps Commandant, Mr. Ayeni Paul, mentioned that the culprit would be handed over to the appropriate agency for further investigation and prosecution, and would face the full wrath of the law.
Follow us on social media