LEICESTER CITY
Leicester city deserve their spot on this performance list because they are seating pretty in 4th spot on the log after spending long weeks in 3rd spot, but they recently got into a shaky form since the restart of the premier league season with draws against Watford and Brighton and the most recent draw at their last match, a Tuesday night game away at the Emirates stadium against Arsenal which ended 1-1 after the ever reliable and ageless Jamie Vardy pouncing on and connected a through low ball into the area.
Leicester city have managed just a win since the restart, the win came at the their last weekend home game against Crystal Palace, with a 49th minutes goal coming from the resurgent Nigerian International Kelechi Ihenacho and a brace from the present league highest goal scorer Jamie Vardy.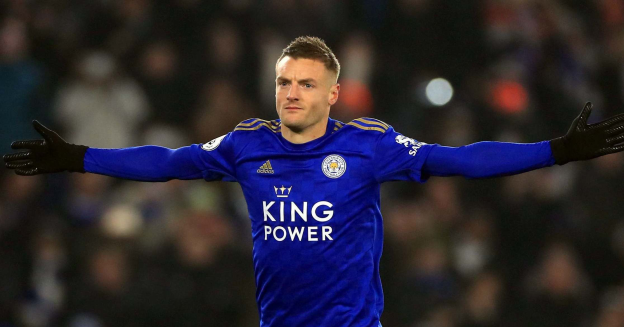 PLAYERS ON FORM
Jamie Vardy has been the man in rich form for the foxes since the restart, scoring 3 important goals to add to his goal tally from 19 to 22 and he is the player with most goals in the league at the moment. He is in pole position to win the premier league golden boot, his closest competition for the golden boot is the Arsenal striker, Pierre Emerick Aubameyang, who is not far away from Vardy, with 20 goals so far.
Kelechi Ihenacho has been in the goals twice since the restart and looks to be regaining his confidence and his scoring touch, hopefully he gets more goals in the last 4 games for the Brendan Rogers side.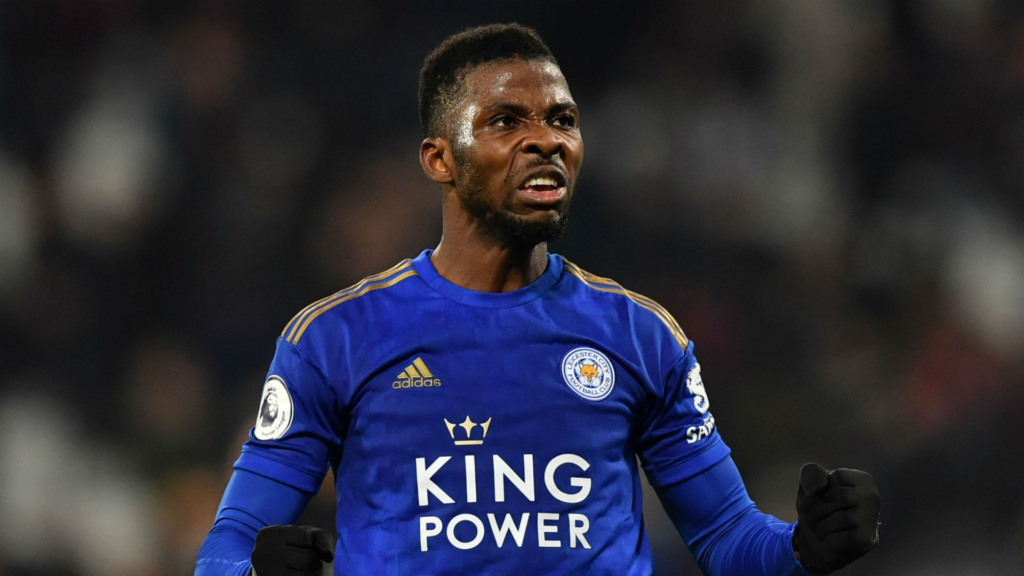 LEICESTERS CHANCES
The foxes have been looking good and they seemed to have secured their place in next seasons champions league with 60 points from 34 matches played, 1 point behind Chelsea and they have Manchester United looking to displace them on the log with 4 point behind them in 5th with 55 points.
Leicester city needs a minimum of 6 points from their last 4 games to secure a place in the champions league, their next match is a date away from home at the relegation threatened Bournemouth, followed by a home game at the King Power Stadium against Sheffield United who is making a top 4 push themselves, an away game against Tottenham and their final game of the season is a home game against Manchester United.
Hope Rodgers find a formula to keep the duo of Vardy and Ihenacho firing, if his team are going to be playing next season in the UEFA champions league, a competition they last played in in the 2016/17 season.
MANCHESTER UNITED
Manchester United are the team on form in the EPL since the restart, United are unbeaten in the league and in all competitions so far. They kicked it off at the restart with a game away from home against Tottenham at the Tottenham Hotspur Stadium and it ended in a 1-1 keenly contested draw, followed by a home game at the Old Trafford against Sheffield United which was an Anthony Martial show where he became the 1st United player to score an hat trick for United since the Sir Alex Ferguson's era.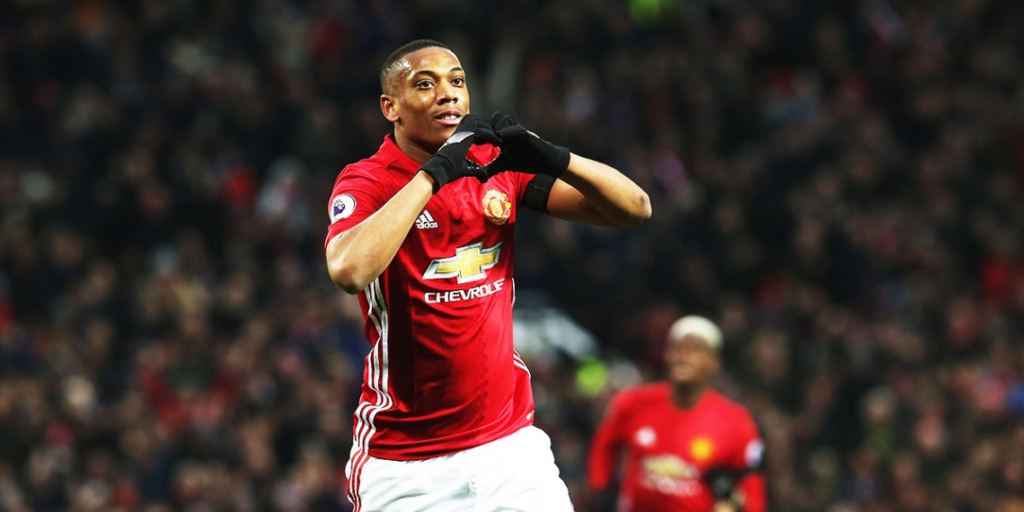 An FA cup quarter final win against Norwich with both Ighalo and Maguire in the goals was next up for united and closely followed by away 3 nil win against Brighton and a 5-2 win at the Old Trafford against Bournemouth. Ole Gunnar Solskjær side are steady in the push for a champions league spot next season with winnable games against Aston Villa, Southampton, and Crystal palace, being the next three fixtures for United.
Manchester United would be welcoming rivals and fellow top 4 contender Chelsea to the old Trafford for the last game of the season. Hopefully United would have secured their top 4 place before they welcome Chelsea for that last match of the season.
PLAYERS ON FORM
French winger/striker Anthony Martial have been the player on form for united since the restart, scoring an impressive hat trick to get United up and running for their first 3-0 win away at Sheffield after a 1-1 draw at their opening match of the restart, and he added another goal, getting a 1st half added time goal in the 5-2 win against Bournemouth making a total of 4 goals since the restart for Martial.
Mason Greenwood, the United young striker is another player that has grown in confidence in front of goal, a goal against Brighton and he netted a brace at the game against Bournemouth, has taken his goal tally to 3 since the restart, not bad for an 18years old if you ask me.
Bruno Fernandes and Pogba partnership in the middle of the park has been yielding result as both midfielders have combined well and there seem to be a kind of synergy and understanding between the pair which is lovely to watch for United faithful. A lot has been said about this partnership has been the one to propel United to great things if Solskjær finds a way to make these two players work and jell together. Fernandes has been in the goals as well scoring 4 goals already since the restart, a well taken penalty at the game against spurs and a brace away at Brighton and he also got the 5th goal for United at the games against Bournemouth.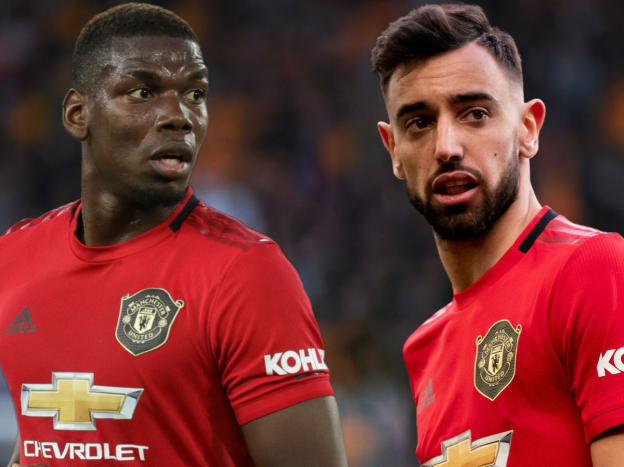 UNITED CHANCE AT CHAMPIONS LEAGUE
United have a very valid chance at qualifying for next season's champions' league with 55 points from 34 games played so far. They have relatively easy next match against league strugglers Aston Villa at the Villa park, followed closely with a date at home against Southampton, a trip to Selhurst park to face Crystal Palace, and all important home game where they would be hosting fellow top 4 rivals Chelsea at home, then another home game against West Ham at the Old Trafford and their last match of this campaign would be at the King power stadium, home of the foxes where they would face another top four hopeful Leicester City.
Ole just need to keep his front men firing and the seeming very compact defense should still keep it tight at the back and hopefully a slip up from either of Chelsea or Leicester in the last run in of games can be beneficial to United chances.
Follow us on social media