The Executive Vice Chairman of the Presidential Task Team on the Apapa gridlock, Mr. Kayode Opeifa, has handed over the road traffic management of the Port to the Lagos State Government.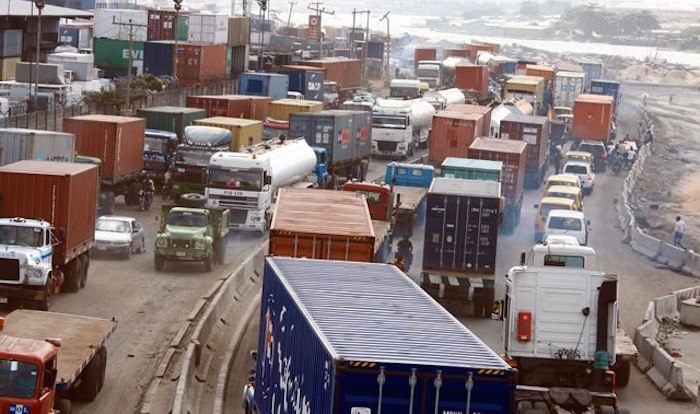 Opeifa disclosed that the team had to hand over the traffic management of the road to the Lagos state government after it completed its duties on the road traffic management duties of the Port.
According to him, following the restoration of relative normalcy on the axis with a massive reduction in congestion and traffic, the task team completed its task and decided to withdraw on October 7, 2020.
He revealed that the Lagos State Government will continue from where the Presidential task team stopped, as the new team comprising officers of Lagos State Traffic Management Authority (LASTMA) and the police will be charged with the responsibility of restoring Law and Order on Lagos roads, leading to Apapa and around Lagos Port and Maritime Logistics Corridor.
President Muhammadu Buhari, on April 25, 2019, inaugurated the Presidential Task Team due to the complaints by commuters around the Apapa port corridor, Vice President Yemi Osinbajo is the chairman of the team, while Opeifa was made the executive vice-chairman in charge of day-to-day operations of the team.
The team had representatives of the Inspector-General of Police; Lagos State Government; Nigerian Ports Authority, NPA; Nigerian Shippers Council, NSC; Presidential Enabling Business Environment Council, PEBEC and Federal Road Safety Corps, FRSC.
Others were Federal Ministry of Works and Housing, FMWH; Dry Cargo Truckers; Wet Cargo Truckers; Apapa residents and Local Government; the Nigeria Union of Petroleum and Natural Gas Workers, NUPENG; and Petroleum Tanker Drivers Union, PTD.
In a bid to restore sanity to the Apapa axis that has been plagued by serious traffic congestion, the Lagos State Government on December 29, 2020, moved to take over from the Presidential Taskforce on Port Decongestion and create a new operational template for the taskforce.
The governor said that the new operational template for the presidential task force would be enforced by a combined team of officers of LASTMA and the police.
Follow us on social media