When you come to the mega city of Lagos, you would be convinced that life is a beach.
The bubbling city is host to several islands and beach fronts that make it feel like the Maldives of West Africa. Lagos city is well surrounded by water as it sprawls inland from the Gulf of Guinea and is bordered by the Lagoon. When it comes to having a beach day in Lagos, there are a number of spots to look out for. However, it is important to be aware of their proximity, access fees, nightlife information, and their X-factors.
La Campaigne Tropicana
Nestled in the Ibeju-Lekki axis of the city, this is one of the best beaches in West Africa. It is a hybrid of an African-themed beach, lagoon, and forest resort. This amazingly clean beach flushes with clear white sands and crystal blue waters. It is one of the cleanest beaches in the city. Depending on where you are coming from, this beach is far from all locations before the Lekki Phase 2 axis of the city. So, it is best to always leave very early and plan to spend the night at its amazing resort, to maximize your fun.
The beach is very peculiar for some things. Firstly, the beach does not accept Naira currency. It has its own currency called 'Pere' (Pay-ray) which can be exchanged for cash there. It is very Africanist; you would find all sorts of African arts from furniture to paintings adorning the beach. Also, the beach has the longest swimming pool in any beach in Africa with a 120m pool.
Finally, for your access fees you'd be spending N6,000 as an adult, while teenagers pay N3, 000 and kids pay N1,500. A plate of food goes for about N5, 000. It has amazing chalets, including a floating bed on its lagoon, range from N60, 000 upward.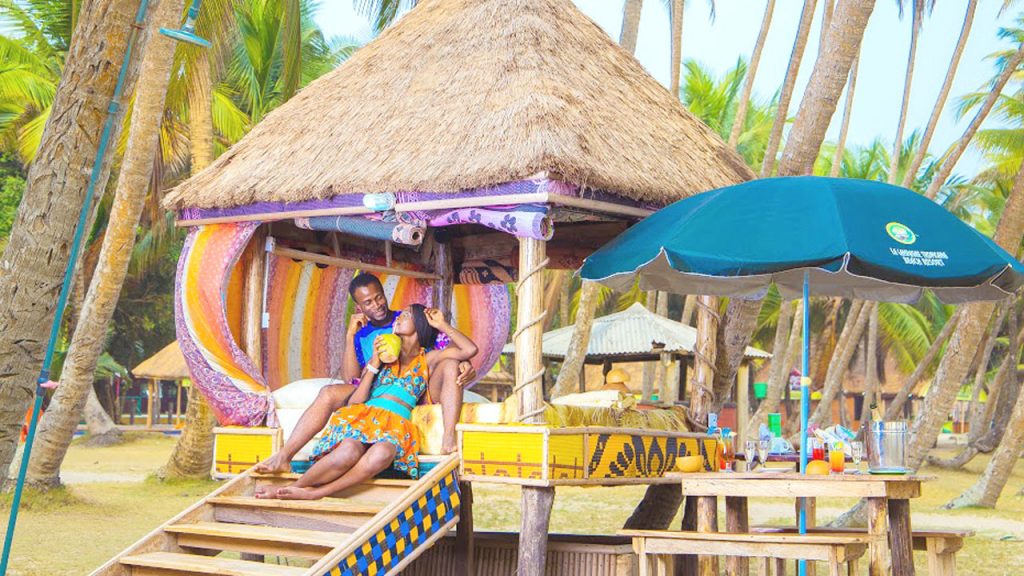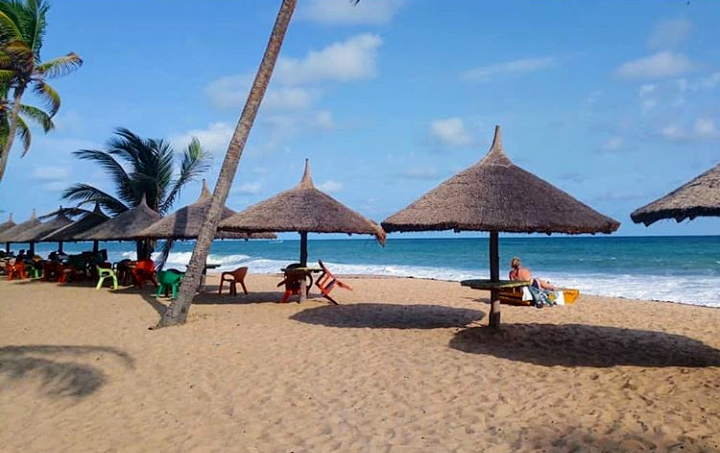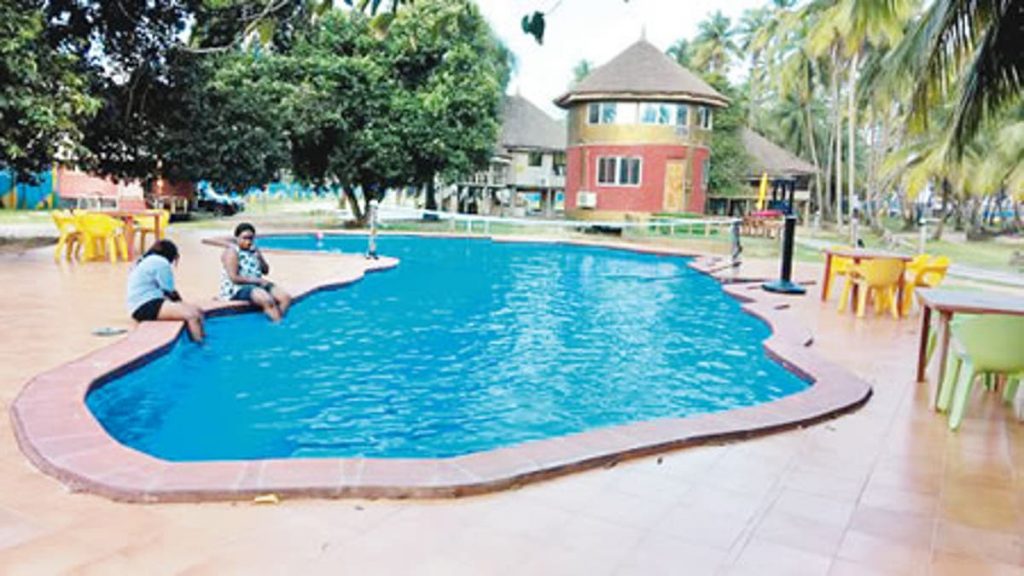 Jara Beach-Resort
This is an all-inclusive beach resort tucked in Eleko Island. It is also accessible by road. It fetes its guests with breakfast, lunch, a three-course dinner, afternoon desserts, snacks, and unlimited amounts of drinks.
This is more of a place to come when you're plan is to pamper yourself to oblivion. It's highly recommended for staycations. If you can afford it, with 125,000 you can get this baby-girl/boy treatment for a midweek night. However, the resort offers a day pass at N27,750 for adults. So, you can combine that with an external accommodation option around the area.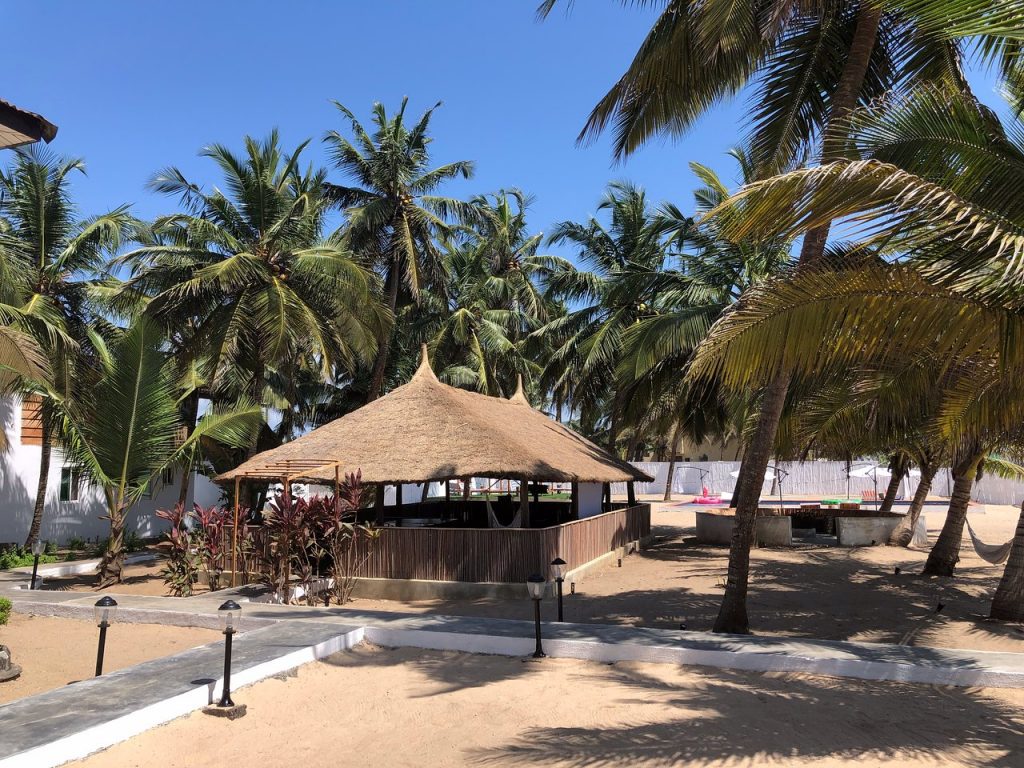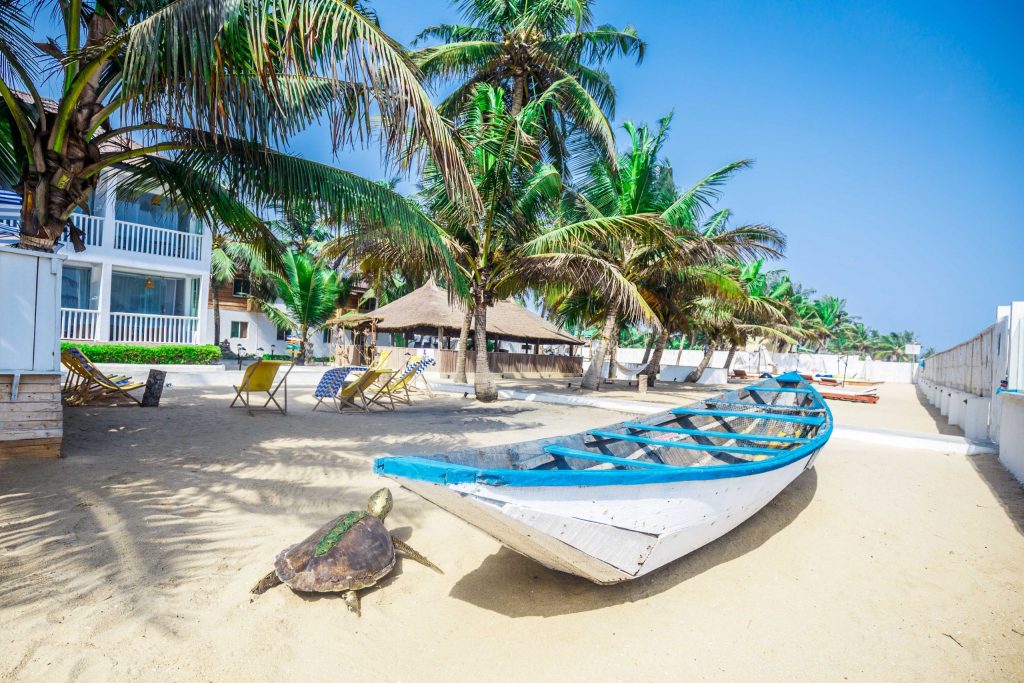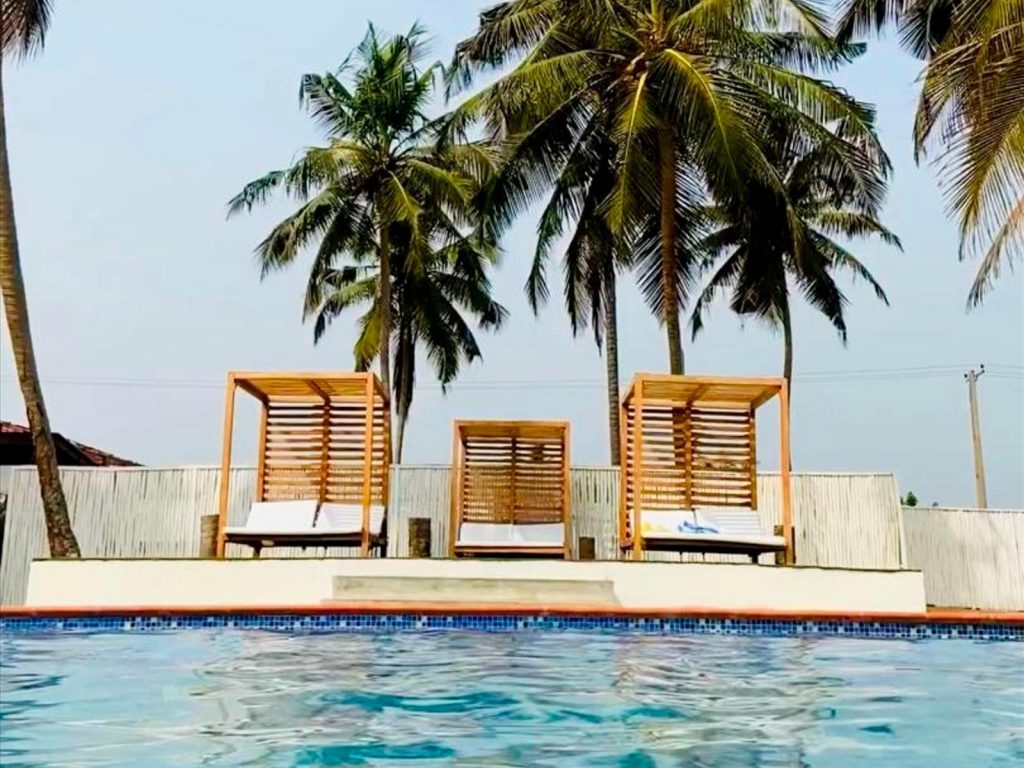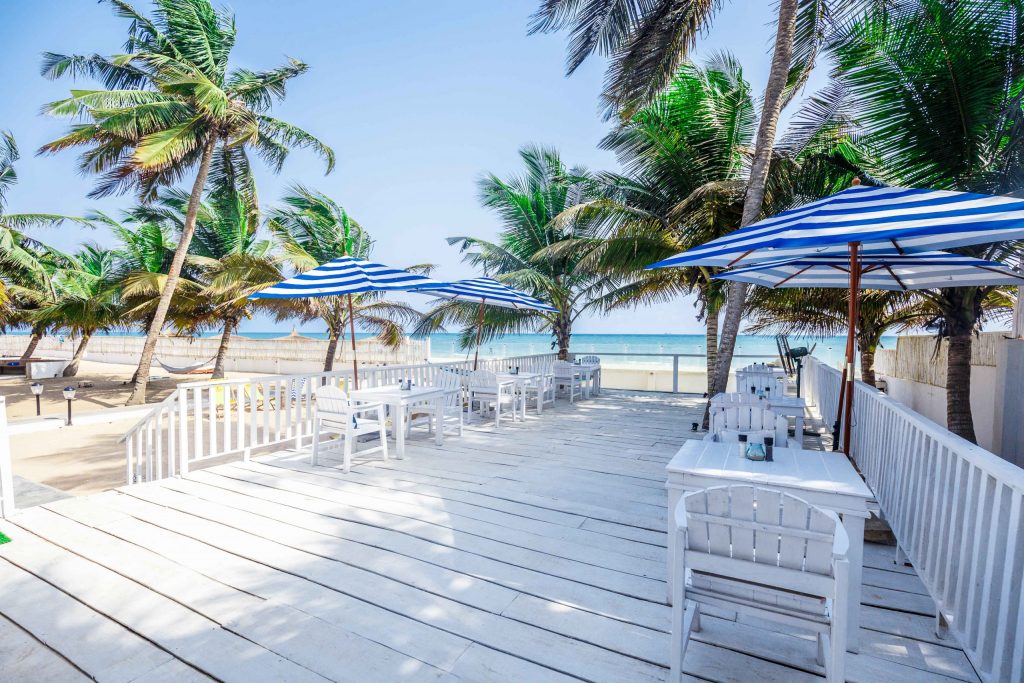 Landmark Beach
Now this is the beach for the posh and middle-class extroverts in Lagos. It's a place for the party-goers, the adventurers. Sited in the Victoria Island axis of the city, Landmark is a private beach close to the Oniru Royal family beach.
At the beach, you can switch up your excitement with a boat cruise or a jet ski. Like many other beaches, you can enjoy quad bike racing, horseback riding, and even just a picnic in front of the ocean watching the waves stare at you in jealousy as the sun melts the stress away from your skin.
Now, Landmark Beach has a VIP-lounge and nightclub within the beach where the big boys and girls of the city go to have sex on the beach (the drink, of course, wink), mojitos, and all their other fine cocktails and mocktails. If you're the grand patron of the 'Dorime Amero' society, this is also the place for you. For the lighter spenders, there are also many restaurants on the beach.
Also, this beach is best for daycations as it does not allow overnight stays.
Here is the list of prices for its facilities:
Loungers (a beach bed with Shared Umbrella) – 2,000
Cabana 25,000
Jetski 10,000 for 10 minutes
Kayak 6,000 per hour
Boat cruise 5,000 per hour
Bouncing castle 500
Volleyball 16,000 per hour
Astroturf Football 23,000 per hour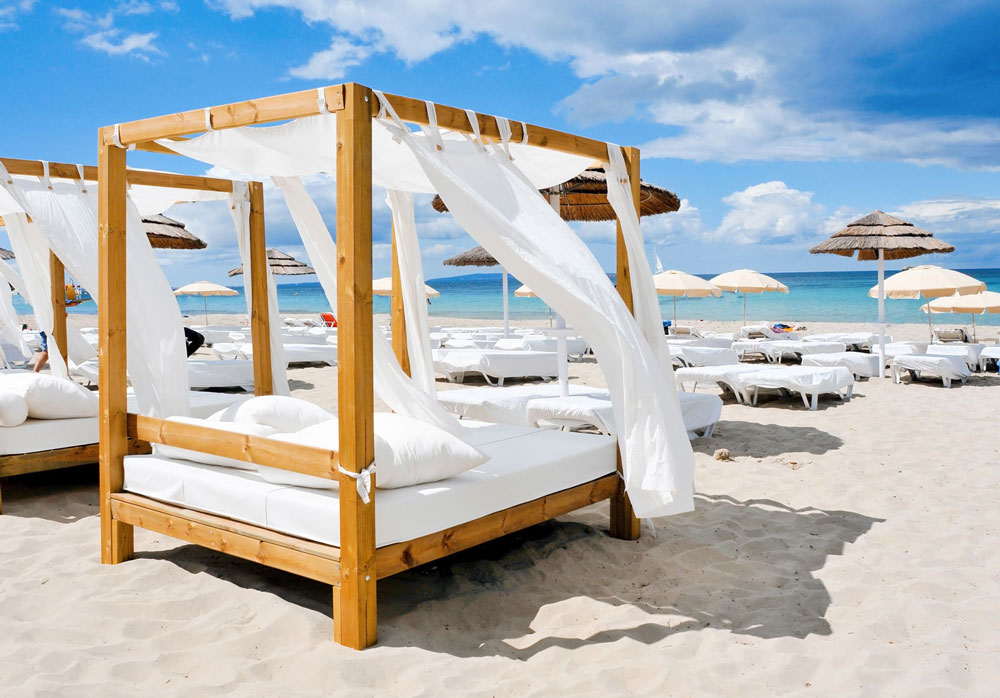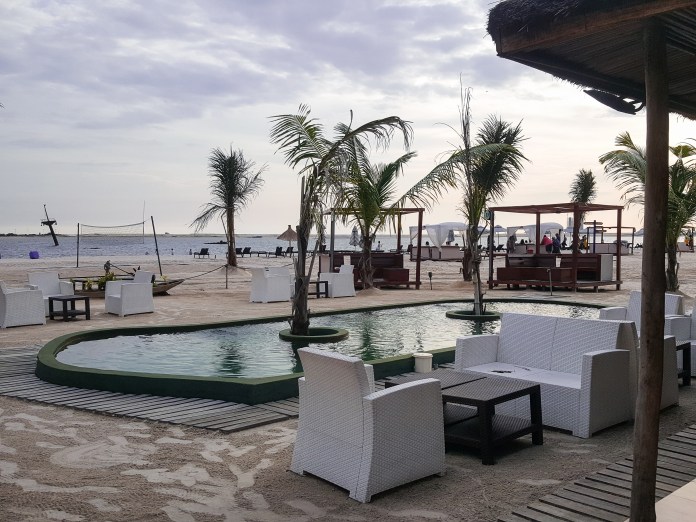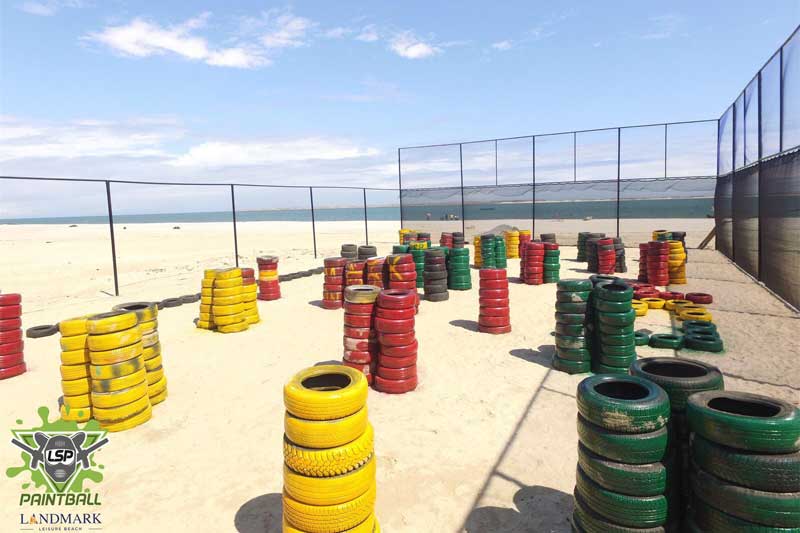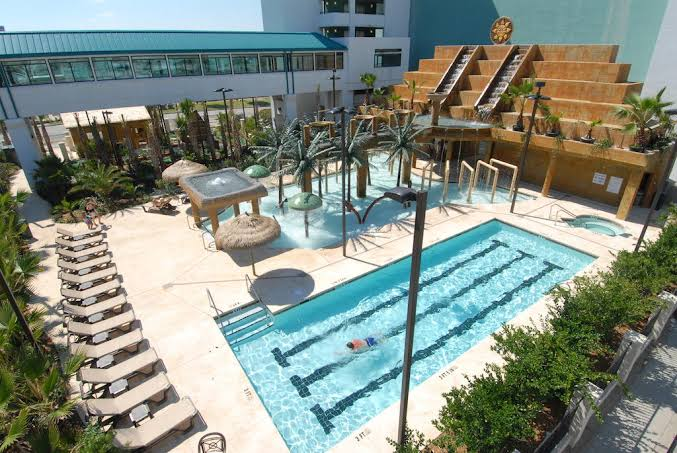 Tarkwa Bay
This is a jewel in the savannah of beaches in Lagos. Curled up on an Island on the Lagos Harbour, this beach is the right fit for moderate spenders and fun-seekers. Well, like everywhere in Lagos, you can still spend big here as there are some private resorts within this el doraldo.
The beach is accessible via a ferry terminal at CMS, in the Lagos Island axis of the city. The boat ride is 20 mins. You can also access it from FIKI Marina located at 3/4 Ozumba Mbadiwe Ave, Eti-Osa, Lagos. All boat prices vary depending on the type of boat used, but prices range from N1,000 to N5,000.
Tarkwa Bay has a host of cabanas that range from N2,000 per tent, while options for more tasteful cabanas (usually for group hangouts) range from N2,000 and above.
The beach is the king of grills and Street food, so you'd be sure to experience some chops and cuts from veteran grill chefs and vendors. It has all the other regulars from quad bikes to horses, and it also has a bar. If you plan to stay overnight, it has some amazing resorts such as Jaybee resort, among others which range from N30,000 upwards. The beach is best for everything, from daycations to overnight stays, to staycations, down to group parties. It's easy on the pockets too. Name your favourite and we'd wait.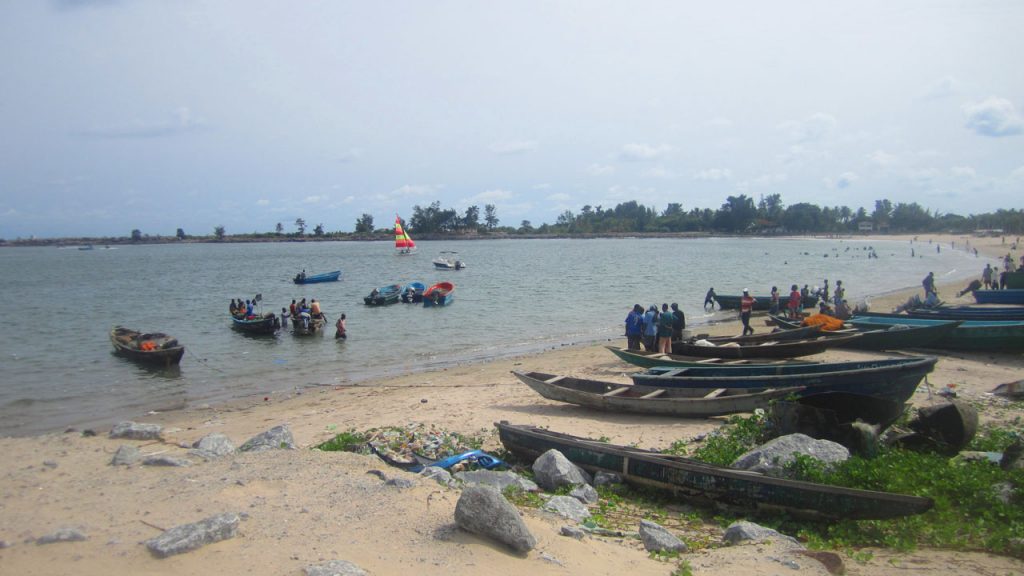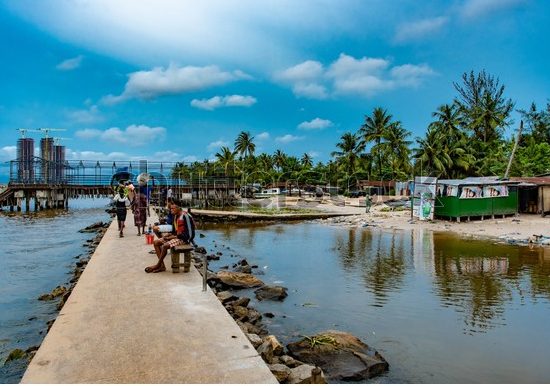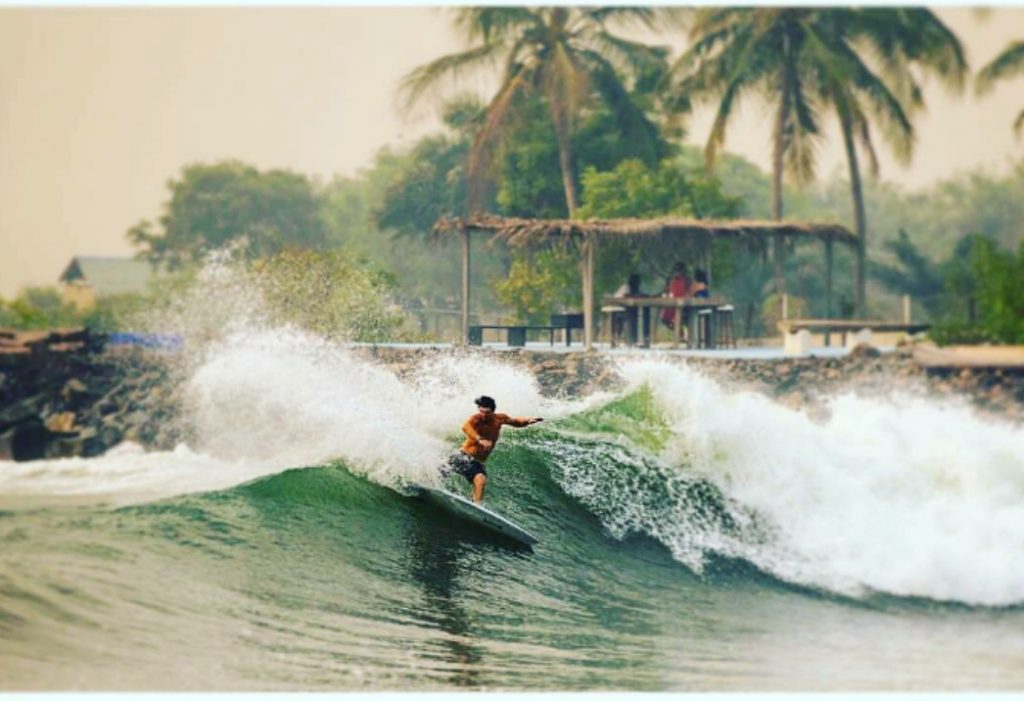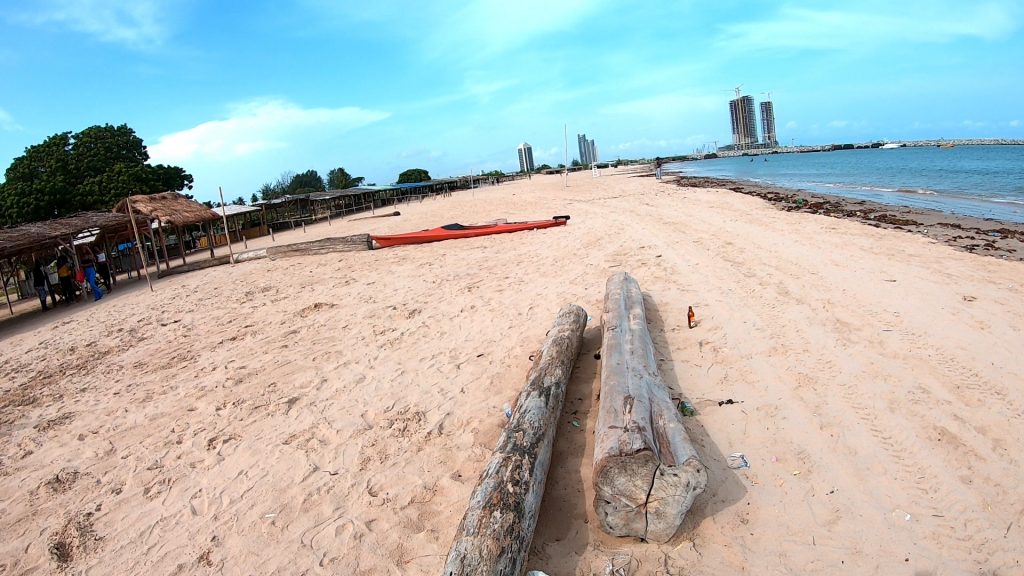 Oniru Beach
When you see royalty, you know royalty. Sadly, this beach is depleting in its glory, but well it still ranks highly. It is accessible via road, in the Victoria Island area of the city. It is a place for crowd lovers, always packed to the brim, especially at weekends. To access the beach you have to pay a gate fee of N1,000 for individuals of all ages while paying another special parking fee of N500. You are allowed to bring in food and drinks.
From jet skiing to surfing, to swimming and horseback riding, the beach comes alive with all the regular beach excitement. It is very notorious for its finger-licking local food such as Asun (assorted goat meat), Suya, Isiewu or Nkwobi (check archives), Peppersoup, as well as other dishes like Chicken and Chips, Fish and Chips, noodles, etc.

The beach has an actual Ferris Wheel that gives you nothing but good vibes, with a rider fee of less than N1000.
It is best for daycations and family hangouts.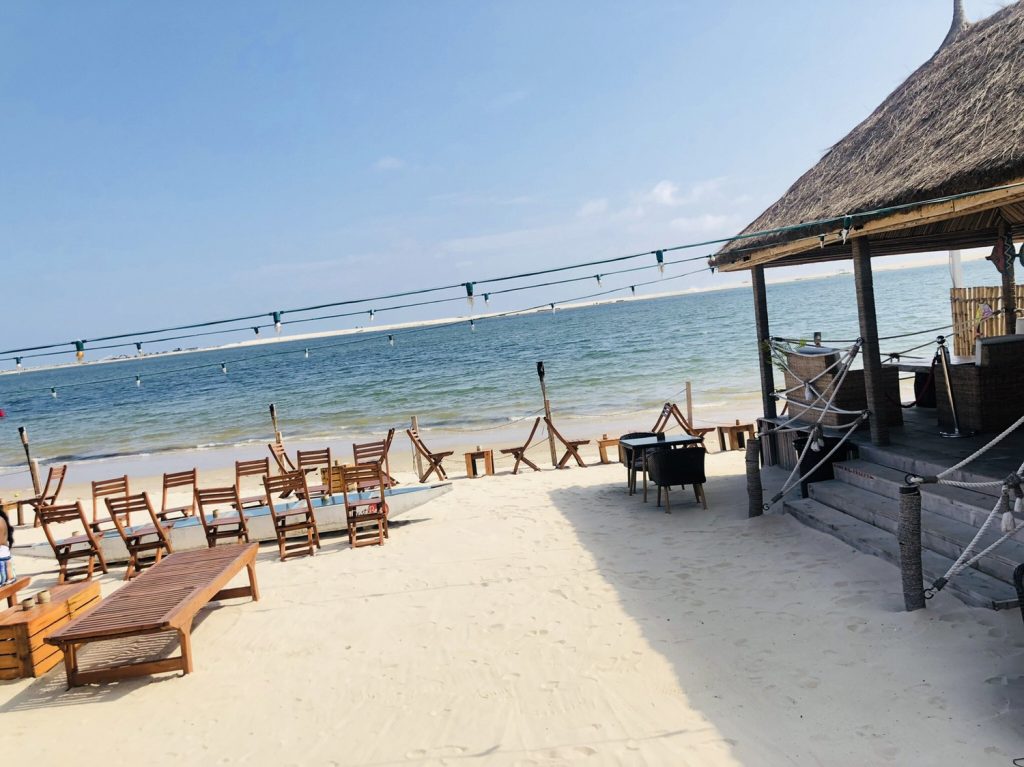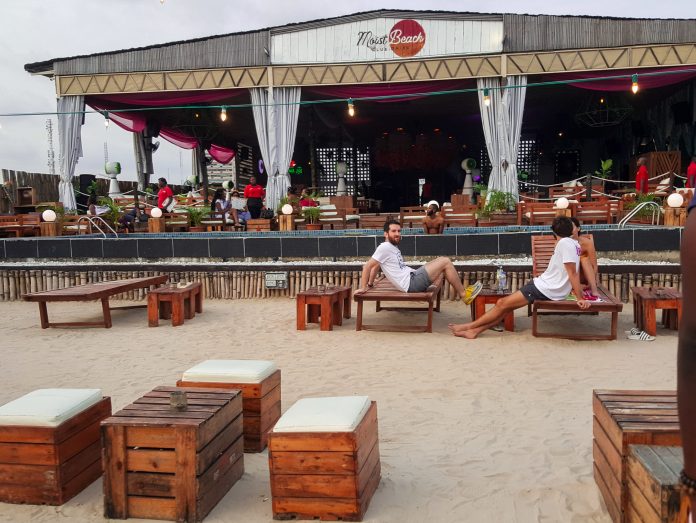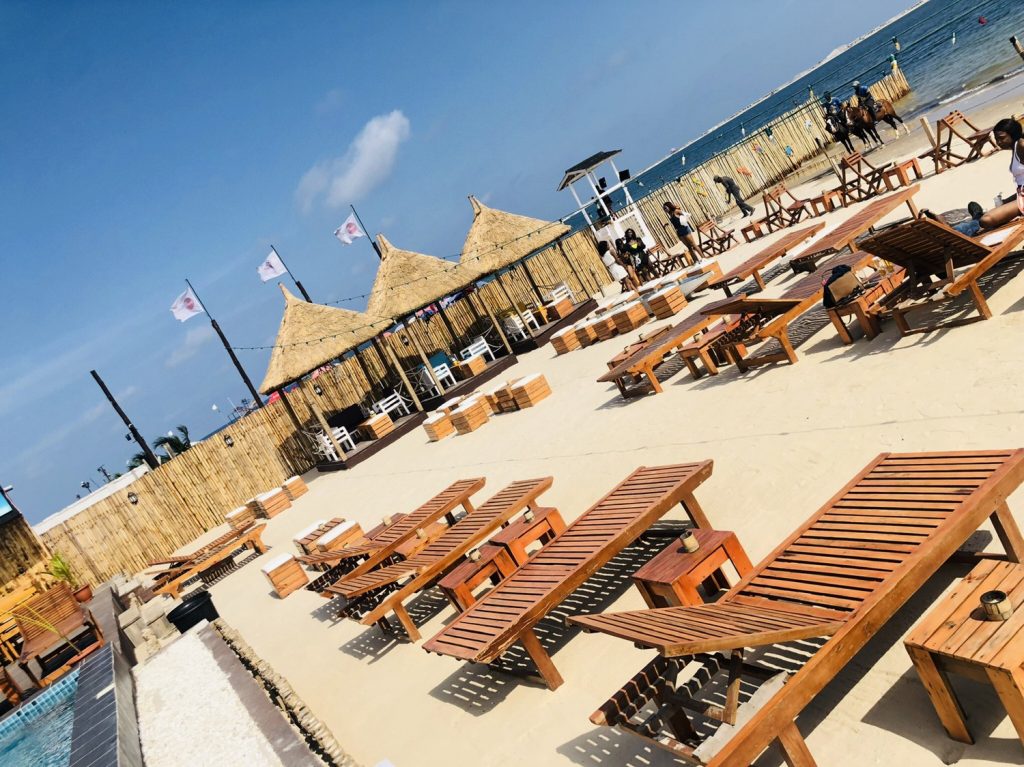 Follow us on social media