… what NNPC, CBN, Afreximbank, others said about the refinery
President Muhammadu Buhari is in Ibeju-Lekki, Lagos State for the commissioning of the Dangote Petroleum Refinery & Petrochemicals, the world's largest single train refinery in Ibeju-Lekki, Lagos; alongside his counterparts from Ghana, Togo, Senegal, Niger, and Chad.
At the event, the MD Nigerian National Petroleum Company Limited, NNPCL, Mele Kyari says the federal government cannot continue to bear the cost of subsidy payments.
He says the commissioning of the Dangote Refinery is a proud moment for the country.
"Dangote Refinery is an indication Nigeria can produce whatever it needs and even export the surplus," says CBN Governor, Godwin Emefiele.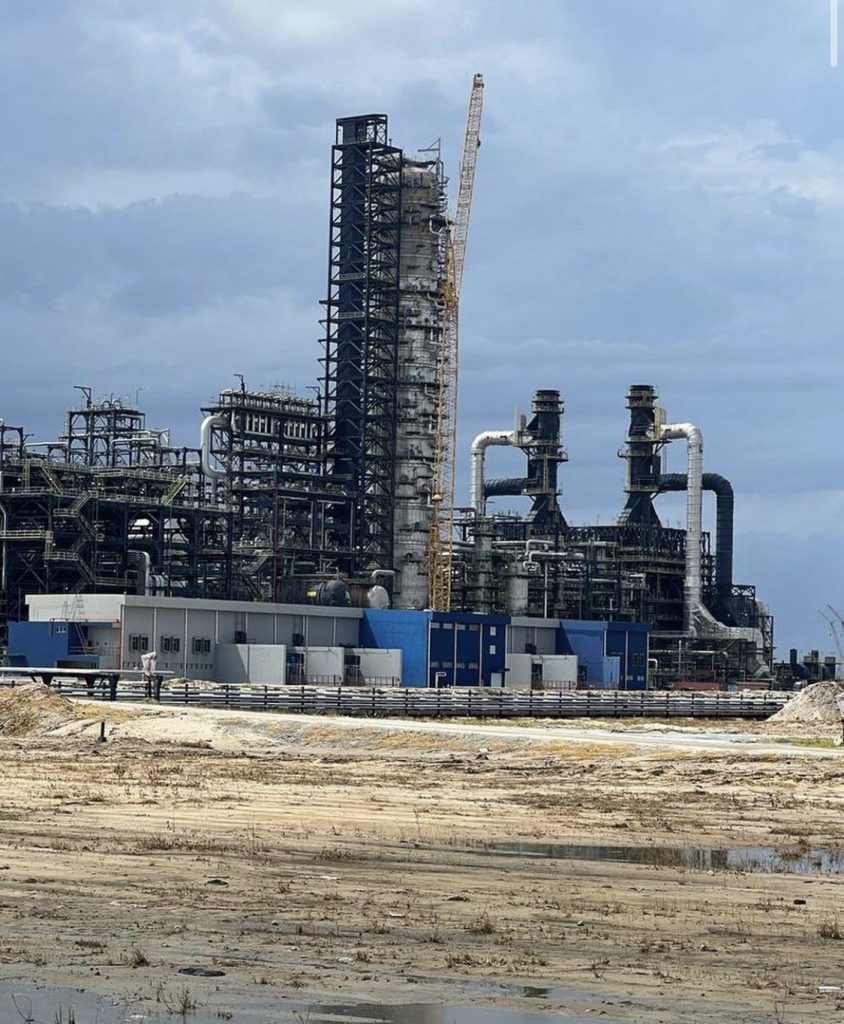 President of Afreximbank, Professor Benedict Oramah, disclosed that the bank was the largest financer of the over $19 billion Dangote Refinery, the world's biggest petroleum refining facility that would come into operation this month.
Renowned economist and Chief Executive Officer, Financial Derivatives Company Limited, Bismarck Rewane, noted that the Dangote refinery could help strengthen Nigeria's macroeconomic stability, when fully operational.
According to a source who pleaded anonymity, "This is the end of smuggling. The issue of people carrying products across the borders is no more. Nigeria will now be supplying crude to an authentic refinery. So whichever way you look at it, whether it's snuggling or oil theft, it's going to bring sanity to the sector.
"People carry all this fuel and cross to the border because they want to make some dollars, and they will tell you that local consumption is high, meanwhile the majority is crossing the borders – either Cameroon, Niger or Benin.
"You know, it's not easy to bring sanity in any environment and any attempt to bring it, people will try to frustrate you. So, it's a pity for anybody resisting it, the change has come. Whether they like it or not, they will fall into shape. People cannot continue to suffer for this length of time. One day, there will be light at the end of the tunnel."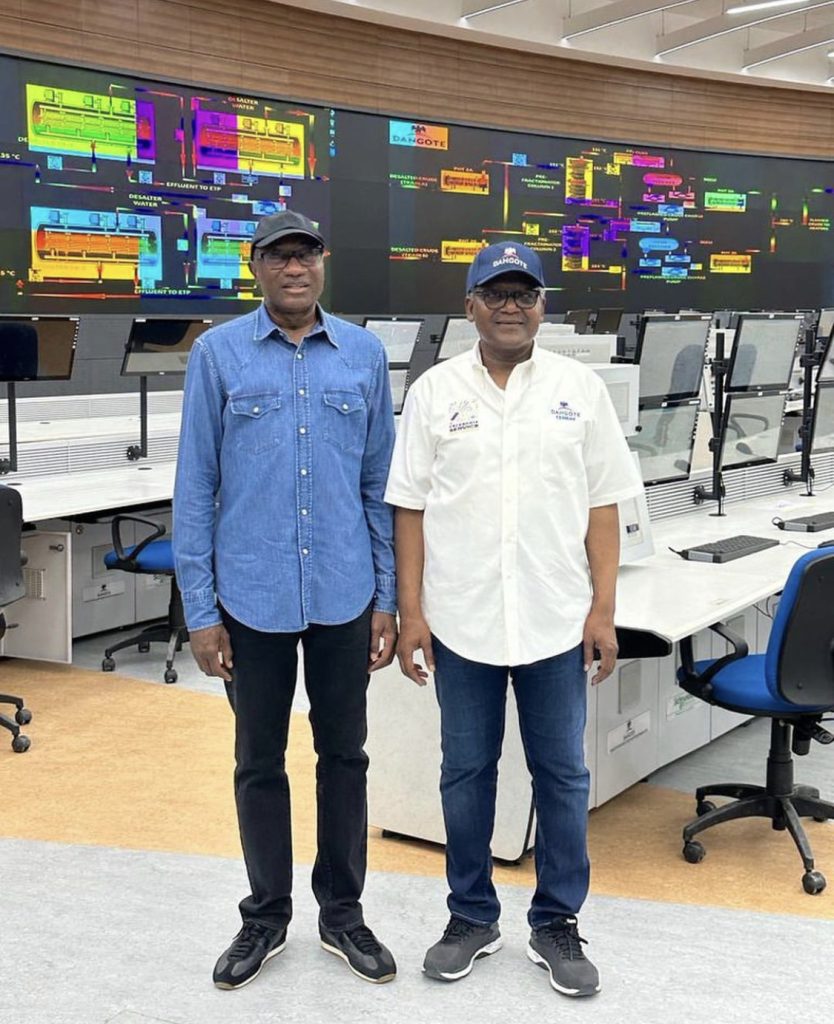 Apart from international dignitaries, those present at the event are the Presidents of Togo, Gnassingbé Eyadéma; Ghana's Nana Akufo-Addo; President of Senegal, Macky Sall; President of Niger Republic, Mohamed Bazoum, President of Chad, Mahamat Déby and a host of ambassadors.
President Paul Kagame of Rwanda, who will not be physically present, presented his goodwill message virtually.
Presently, 80 per cent of fuel in Africa, from Cape Town to Dakar and other parts of the continent, are imported. This, the refinery is expected to address.
Nigeria's president-elect, Bola Tinubu, whose administration as the governor of Lagos, in 2002, floated the Free Trade Zone in Ibeju-Lekki.
The refinery has the capacity to meet 100 per cent of the Nigerian requirement of all refined petroleum products, such as petrol – 53 million litres per day; diesel – 34 million litres per day; kerosene – 10 million litres per day; and Aviation Jet, two million litres per day. There is also surplus of each of these products for export.
Promoted by Africa's richest man, Aliko Dangote, the petroleum refinery with a capacity to process 650,000 barrels per day (bpd) is sitting on 2,635 hectares of land located in Dangote Industries Free Zone in Ibeju-Lekki, Lagos, and will provide employment to over 100,000 persons. The coming onstream of the gigantic project is expected to mark Nigeria's exit from the league of oil-rich nations that are heavy importers of petroleum products.
Follow us on social media