The President, Muhammadu Buhari, through the Federal Ministry of Information and Culture has, Sunday, officially handed over the prestigious National Arts Theatre Surulere to the Committee of Banks for the renovation of the edifice.
The handing over was done at the National Theatre Surulere, Lagos where the state governor, Babajide Sanwo-Olu was present.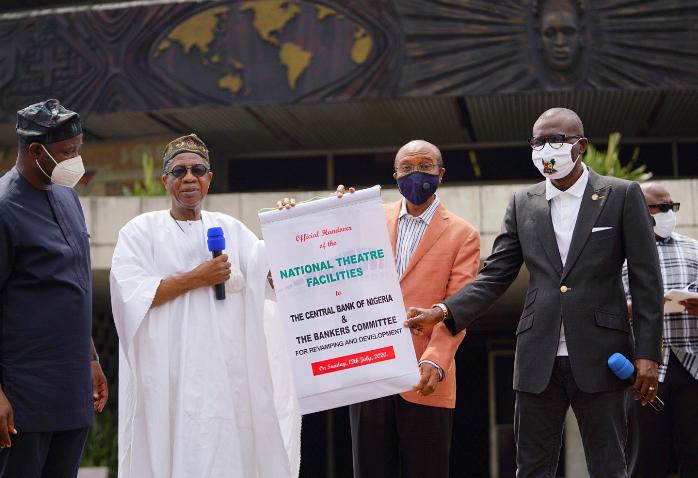 The official handing over is coming after the Minister of Information and Culture, Lai Mohammed on Thursday announced it.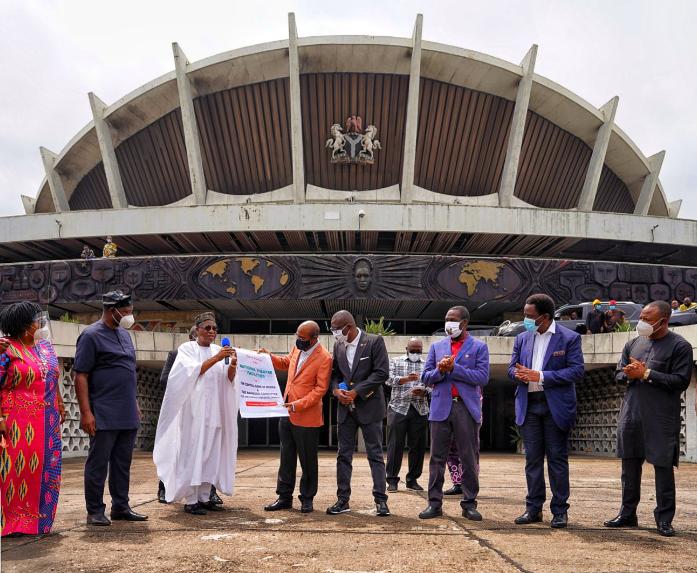 According to Lai, who was orchestrated the official handing over to the Bankers Committee – a body of CEOs of commercial banks – the move is for the renovation to restore the glory of the edifice.
This is in line with the President, Muhammadu Buhari's renovation approval to be carried out by the Bankers Committee last year.
Follow us on social media