Recently, we have seen the shaky relationship between Nigeria and Ghana relations, worsen, as Nigerian traders begin to lament exorbitant levies and other harassment. The case of Nigeria-Ghana relations is like two unfriendly brothers forced to live under the same roof. Over the years, mutual suspicion, envy and mutual jealousy have tainted the cordial relations that once existed between the two West African neighbors, at the governmental level.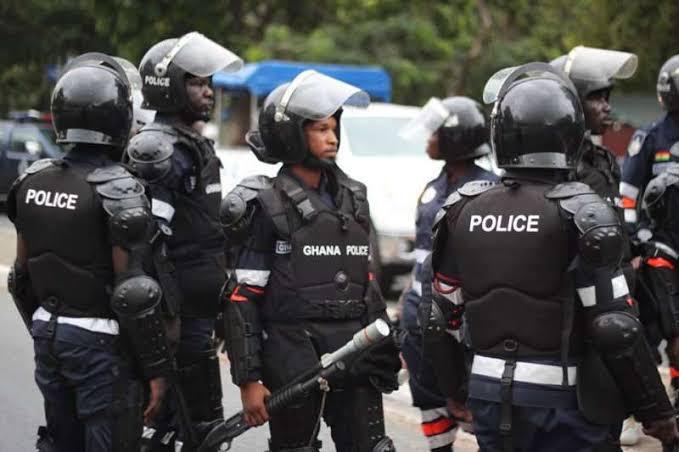 In line with the promotion of the ideals of the Economic Community of West African States, Nigeria, over time, rendered assistance to Ghana. Nigeria is the big market for most manufacturing companies in Ghana because of the huge population here.
Some Nigerian firms had to relocate to Ghana because of stable electricity to produce and bring the end products back to the big market in Nigeria for sale.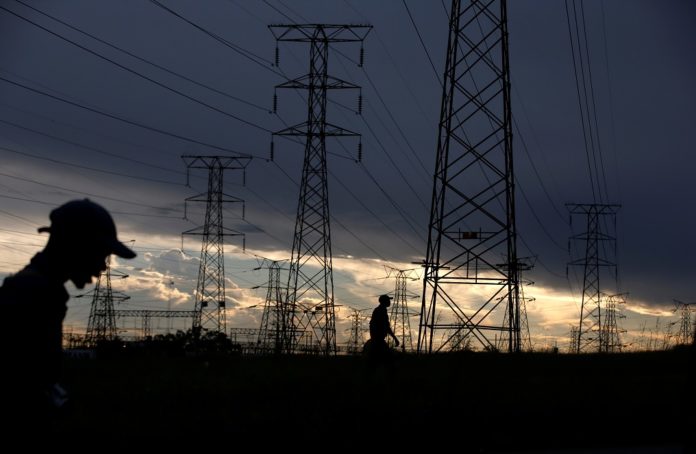 Both countries have the region's largest economies. The fact that both countries also share a similar colonial history, being former British colonies, further helped in fostering the relationship, especially with English as the official language of the two countries.
However, despite all these shared histories and interests, the value of peace and harmony is still oblivious to the two Anglophone giants.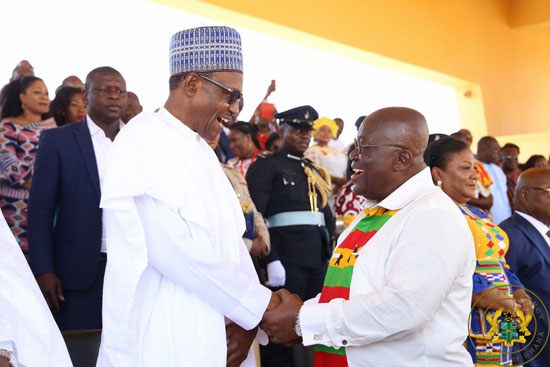 They are steady giving external entities an advantage in playing divide and conquer while hiding behind the scene. Watching. Waiting. Hoping.
Unfortunately and regrettably it is working. Nigeria, for years, struggled with political instability. In the last 20 years Nigeria has enjoyed absolute peace, arguably, for just three years.
Ghana, on the other hand, was able to command good respect in the comity of nations, thereby becoming the beautiful bride, because of good leadership and prudent management of the little resources the country has, even before oil was discovered.
We need to understand that Ghana does not have the same level of infrastructure and institutions we have in Nigeria. The level of foreign direct investment Ghana has been able to attract has been because the country is seen as the "oasis of peace" in the midst of political turbulence.
However, the recent frosty relations between the two countries, especially the official response to allegations of ill treatment of Nigerians in Ghana, among others, really calls for urgent attention.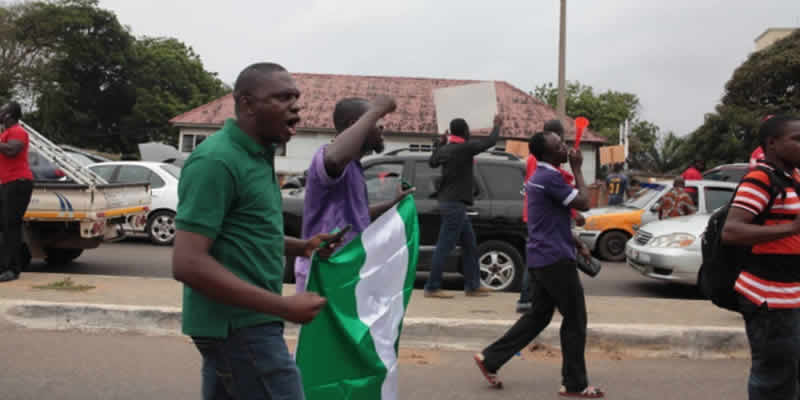 Apparently revelling in the euphoria of the warm embrace of the western world for its relative peace and political stability, Ghana is also talking tough, moreso, with the new economic confidence that comes with the discovery of oil.
From all indications, Ghana now appears ready to call the bluff of Nigeria, especially on issues bordering on national interest, and might no longer be willing to dance to the tune of the 'Big Brother', at will, again.
Apparently determined to play the tit-for-tat game with Nigeria, the official response of the Ghanaian Minister of Information, Kojo Nkrumah, to the allegations raised by his Nigerian counterpart, Lai Mohammed, was instructive enough.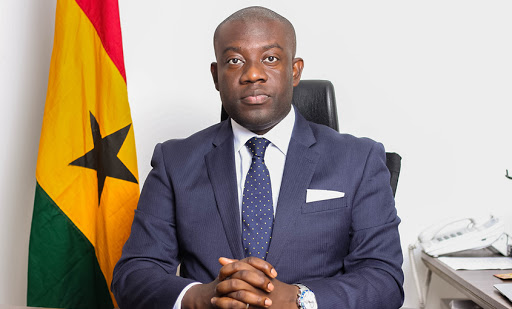 The Ghanaian Minister maintained that Nigeria had no right to complain about the one million dollar requirement for foreigners, including Nigerians, willing to do retail business in his country.
He said the Nigerian border had been shut since last August to the country's West African neighbours despite several trips by Ghanaian officials to plea for the passage of over 200 trucks of goods heading for Nigeria from Ghana trapped at the border.
This is funny because it appears Ghana is eager to wage an economic war on Nigeria. Their defence of their government's non-involvement in bulldozing the building housing the Nigerian High Commission in Ghana was not convincing enough
The action, even as it was allegedly done by a private individual, was a tacit declaration of war against Nigeria, using a commercial lease agreement that went awry as a mere excuse. Ghana is playing a geopolitical game against it's Anglophone sister nation it cannot win.
The uncontrollable display of emotions and show of extreme nationalism by Ghana will escalate into a full-blown trade war. The inherent danger has been Nigeria's muted response which is seen in Accra as a sign of weakness. A strategic blunder that will only backfire.
The final chess piece are being moved as West Africa's two largest economies are being played against each other. Ghana's obsession with competing with Nigeria is well known, it's not going to be much of an ordeal playing on those sentiments. Ghana wants to be what it cannot.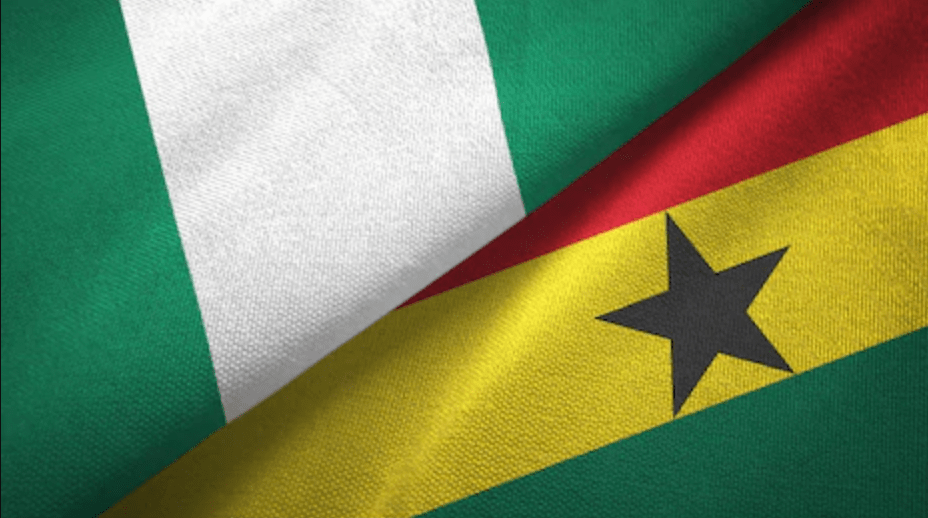 It's demography makes it impossible for some reason they have chosen to fall prey to external manipulation and play adversary. Ghana has more to lose in a confrontation with Nigeria. A trade war will be terrible for Ghanaians. For political reasons the leadership of Ghana has deliberately misinformed the Ghanaian populace on the level of their economic dependency on Nigeria. They have allowed western platitude get into their hand and have fallen right into a trap. Nigeria's restraint is what is keeping a full blown trade war in check.
Nigeria might have it's problems, but Ghana should not be arrogant.
Nigeria has no desire for a trade war. We are aware of the divide and conquer game being played. Ghanaians on the other hand are riding in euphoria thinking Nigeria is weak.
Ola Daniel
twitter @DefenseNigeria
Follow us on social media