… Vaccination To Continue Monday
Lagos State Governor, Babajide Sanwo-Olu, alongside his Deputy, Dr. Obafemi Hamzat among others, Friday, received their first COVID-19 vaccine jabs at the Infectious Disease Centre, Yaba.
Others who also received their first shots included the State Commissioner for Health, Prof. Akin Abayomi (first to receive); former Health Commissioner, Dr. Jide Idris.
The state government said it received 507,000 vaccines on Friday morning from the Federal Government.
With this, the governor implored the public to refrain from information they know nothing about with regards to the vaccines. "It is my hope that we will be out of this all soon."
According to Sanwo-Olu at the official roll-out and distribution of covid vaccine, he felt no pain after he received the jab, hence, encouraged other residents follow suit.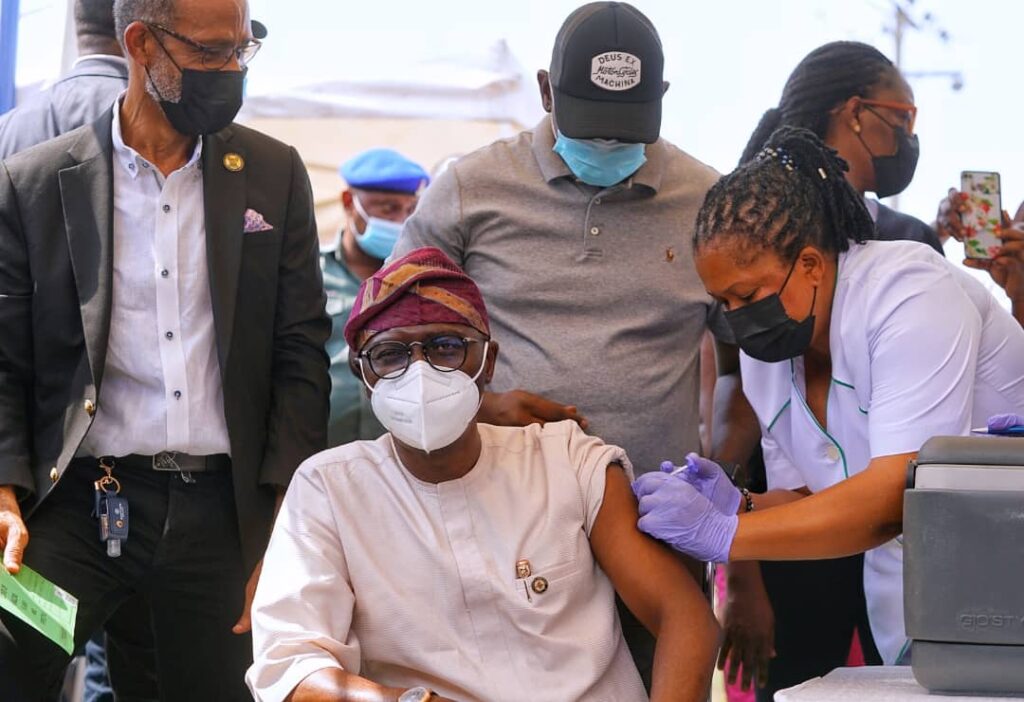 Those qualified for the first set of vaccines are the front-line health workers, the military, port healthy authorities, police, judiciary, Rapid Response Workers, those aged 50 and above, and those with co-morbidities, with pregnant women excluded.
In his address, Abayomi told newsmen that the vaccines would be administered in the state portal in four phases from Monday March 16 this year. "88 sites have been mapped out for the administration of the vaccine, and the site address will be released soon."
Abayomi assured the public that the vaccine will help boost immunity, urging residents to make themselves available for vaccination.
Follow us on social media