Dillian whyte would finally be getting his chance for a shot at a world title fight this Saturday after three years plus of waiting and lurking in the corridors of  "an heavyweight world title fight." He would eventually be getting a chance of a lifetime when we would be all out to face an experience fighter, former world heavyweight champion, Olympic gold medalist and a heavy puncher in the Russian Alexandre Povetkin, he is a mandatory opponent for him to get a chance at a world title fight against the 'Gypsy king' Tyson Fury, the present holder of WBC world heavy weight title belt.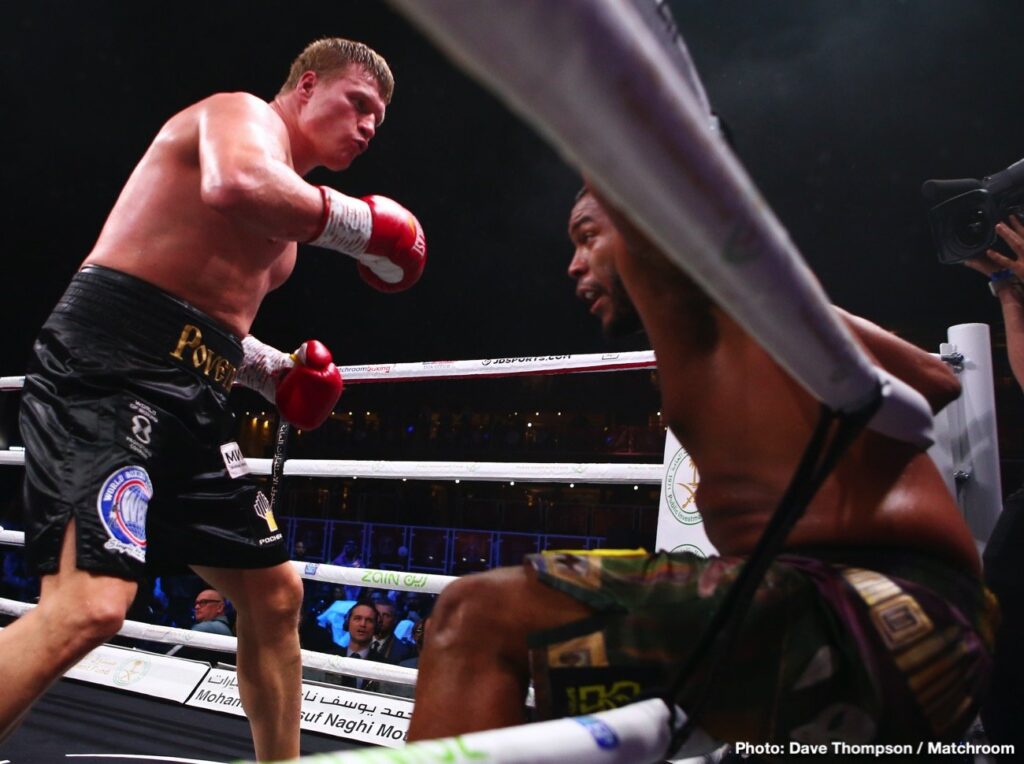 White has survived a lot and he has always kept up hope that sooner than later he would get a chance at what he truly deserved and what he has been promised severally, A chance to fight for a world heavyweight title and I think now he has been set up to do so eventually by the powers that be, the powers that controls the underground  happening in boxing, the powers that determine the fate of men.
His opponent on Saturday is an experienced boxer, 40 years old Russian who has fought 38 times, and has won an impressive 35 times, with 24 of those wins coming as a knockout victory, he has managed just 1 draw and popular defeated twice to prominent fighters Vladimir Klitschko and Anthony Joshua.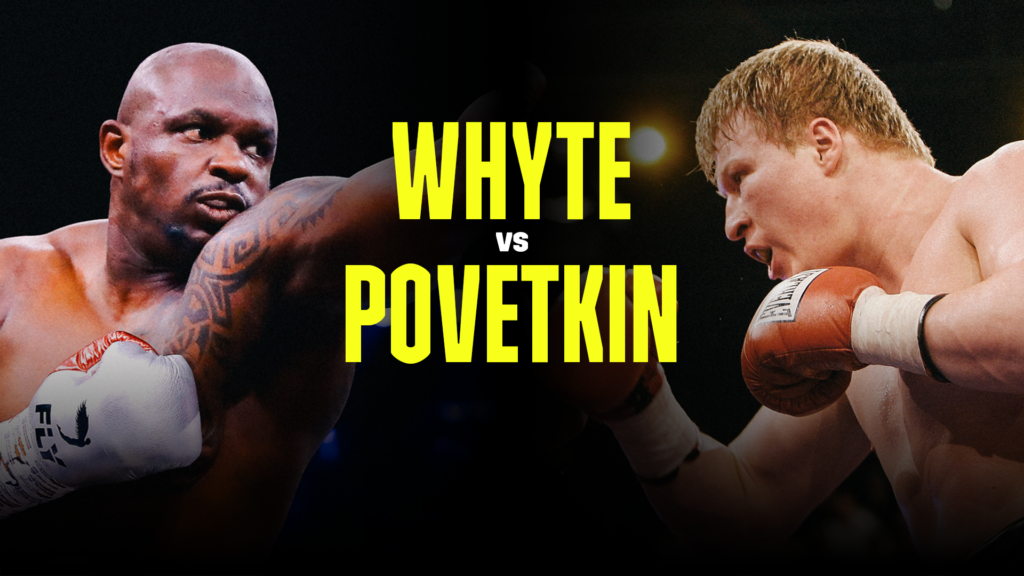 The Saturday match was first scheduled to happen earlier in the year in May but the COVID-19 pandemic happened and it effectively cancelled all planned sporting events and most of the planned heavyweight title fights have been put on hold and many have negotiations and discussions have even gone cold in the wake of these. It's still very unclear how soon Whyte would be getting his shot an heavy weight title fight and what even more unclear is who he would be fighting if he is able to go pass Povetkin at Matchroom Fight Camp, Brentwood, England on Saturday. Fury who would be been is more suited and prospective opponent is due to that a trilogy, A third fight with Wilder which is still been discussed and a date not choose yet as the whole COVID-19 situation has stalled plans for the 3rd fight. Fury who has the WBC belt is also scheduled to have a world heavyweight unification title match with Anthony Joshua which the whole world is looking out for and waiting for happen. So at this rate, Dillain would still have some waiting to do to determine his next fight and who he would be facing, should he gets past Povetkin on Saturday.
DILLIAN WHYTE'S CHANCES
"The Villian" or "The body snatcher" as he is fondly referred to in some quarters is a much younger fighter at age 32 with a total of 28 professional boxing fight, with wins in 27 of those, 1 loss and he has won 18 of his fights in the way of knockouts, he stands at 6ft and 4 inches, taller than his 40 year old, but ageless opponent who stands at 6 ft and 2 inches, his competitive advantage in terms of reach should give him a upper hand on Saturday and hopefully he takes advantage of that.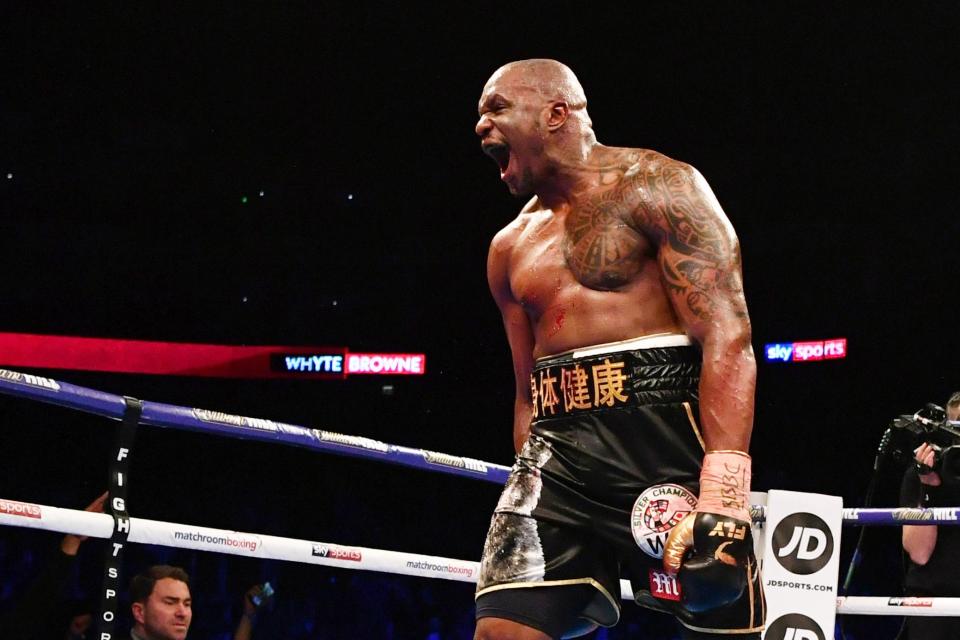 Both fighters had their last fight on the same day in December 2019 in undercard fight at Diriyah Arena, Diriyah, Saudi Arabia, with Whyte coming tops in his own fight over "Polish" Mariusz Watch and Povetkin could only manage a draw in his own fight with the younger American, Michael Hunter.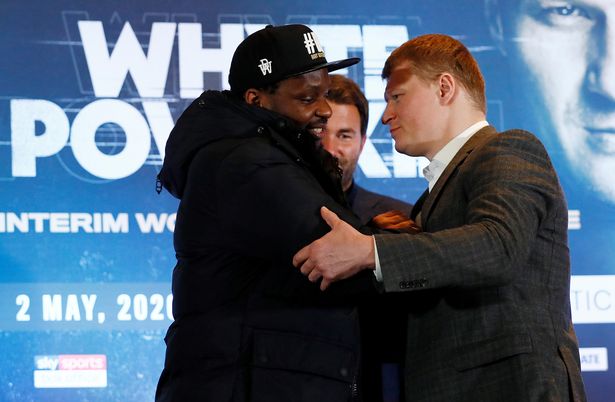 It is left to see on Saturday if it would finally be a fairy tale ending for Dillain Whyte who has had to seat back and watch men get their shots at world title fights and all he has been made to do is wait.
Follow us on social media