Dr. Adeola Olubamiji is a Nigerian-Canadian 3D-printing subject-matter expert and currently an Advanced Manufacturing Technical Advisor at Cummins Indiana. In her role at Cummins Inc., she co-leads development of Laser Powder Bed Fusion processes and industrialization of Binder Jet technology as a new business start-up. In addition, she is the Chief Consultant of D-Tech Centrix LLC (US & Canada): an engineering and education consulting company. She is the founder of STEMHub Foundation, a Canadian non-profit organization promoting engagement of minorities and females in STEM careers.
Adeola Deborah Olubamiji was born in Ibadan to the family of Mr. & Mrs. Isaac & Juliana Olubamiji. She attended Alafia Public Primary School and St. Gabriel's Secondary Commercial School in Mokola, Ibadan, Nigeria. Despite her humble beginning as a child hawker, she surmounted all odds to become the senior prefect girl of her secondary school.
She obtained a Bachelor of Science in Physics (with Electronics) from Olabisi Onabanjo University, Ago-Iwoye, Nigeria in 2008 and a Masters of Science in Biomedical Engineering from Tampere University of Technology, Tampere, Finland in 2011. In June 2017, Adeola received her PhD in Biomedical Engineering from the 113-year-old University of Saskatchewan, Saskatoon, Canada and made history as the first black person to have received this PhD from the university.
Her academic contributions have yielded several scholarly scientific publications, scientific conference presentations, a TEDx talk, and contributions on several high-profile scientific panels. Some of the awards she has won include 2020 STEP (Science technology Engineering and Production) Award by the Manufacturing Institute, 2019 Influential Women in Manufacturing Award by Putman Media, 2019 L'Oreal Paris Women of Worth Canada Honoree, 2018 STEM Power Awards (Nigeria), 2017 Woman of Outstanding Achievements in Education by Canadian Nigerian Association , one of the 7 Nigerian Women Who Made History In 2017 by Punch Newspaper Nigeria, and so on.
The Lagos Today got up and close with Dr. Adeola Olubamiji to hear more about her projects and achievements in Biomedical Engineering and 3D-Printing.
LT – Where and what was your childhood like growing up?
Dr. Adeola – I was born and raised in Ibadan Nigeria. I attended Alafia Public Primary School and St. Gabriel's Secondary Commercial School in Mokola, Ibadan, Nigeria. I was a curious kid as I remembered breaking a couple of transistor radios and tried to make things such as smoke detector from debris and scraps.
LT – Where do you live now?
Dr. Adeola – I am currently located in Indiana, USA
LT – How would you describe your work/career?
Dr. Adeola – Although I started out in using 3D-pringing for Biomedical applications, I had worked in the aerospace and space manufacturing sector using the same technology for development of strong and lightweight components for aerospace applications. About 2 years ago, I joined Cummins and transitioned to the use of 3D-printing for automotive applications. I love that 3D-printing afford me the opportunity to switch industries with easy and still stay true to my core and continue to make contributions. Since the manufacturing sector is embracing 3D-printing and digital manufacturing, I have enjoyed a fast career progression, and ability to innovate with possibility to creating inventions.
LT – What inspired you to become an Engineer/Biomedical Engineer?
Dr. Adeola – A few of my dad's family members had PhDs, so my dad hung their photographs on the wall in our living room. At every opportunity my dad got, he regaled us with their success stories and explained how education took them abroad. Therefore, I ended up following the footpath of one of my uncles, Professor Abiodun Francis Oluwole who is a Professor of Nuclear Physics, to obtain a BSc in Physics with Electronics from Olabisi Onabanjo University, Ago-Iwoye. My love for Physics innovations is what led me into engineering. For my Biomedical Engineering degrees, my major remained medical / engineering physics.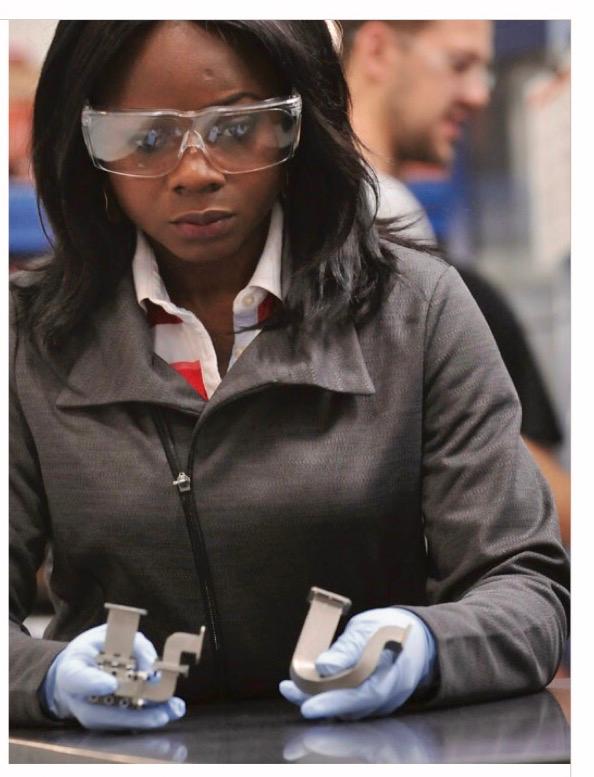 Being a female Engineer, many people believe that Engineering is challenging to the point it becomes overwhelming and too much to handle. Most people think engineers just work on engines, build engines or daily have to get their hands dirty on the shop floor. This in most cases clouds their judgement as they may think that the job requires carrying a lot of load or it's all just dirty work. However, there are different types of engineering and different roles to play. Some roles require very minimum amount of involvement in production and focuses on interfacing with computers (e.g. design for manufacturing, building simulated models, machine learning and programming, statistical analysis and so on). With the advent of Industry 4.0, there is a lot of infusion of digital skills into our work and this will only increase as we embrace remote work and industry 4.0.
I grew up with a family where we all were taught to work hard and the girls didn't get treated differently. My mother was very industrious and super-smart. I call her the lioness. My mother is a farmer and a businesswoman. I remember how she used to wake up at 3am to go to Shasha market to purchase pepper and head to Bodija at 5am to buy food stuffs to sell. She still always made sure we had food to eat and we were never late to school. With her as my first role model, I learned that women are supposed to successfully multi-task.
LT – In 2017, you became the first black person to obtain a PhD in Biomedical Engineering from the University of Saskatchewan, Canada, an outstanding achievement I must say. How did that make you feel? How was the experience for you?
Dr. Adeola – I think after spending 4 years conducting research, I was very happy to have completed the PhD. On how I felt, I felt like there should be increase in awareness of the new areas added to engineering and other fields. I felt like black people not developed confidence in new areas of technological advancement that are going to lead as we progress into industry 4.0 and this is why we are not yet studying them. I feel like if we do not start exploring these new areas seriously, we will be left behind. For me, sharing my journey wasn't to get recognition, it was to raise awareness and to let black people know about this new areas and other Industry 4.0 areas that are highly competitive and lucrative. I hope sharing my stories have made some people choose new career paths and not just go the regular Petroleum or Mechanical Engineering route.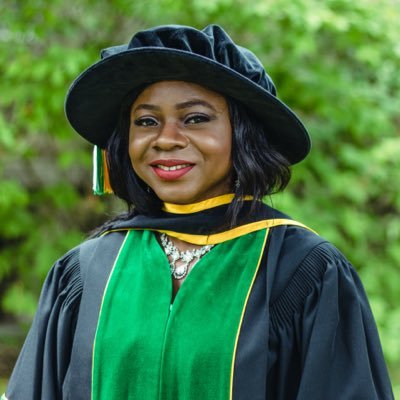 LT – You mentor and help young people who wish to study, work and relocate to Canada, what led you to this project? What is your favourite memory related to this project?
Dr. Adeola – When my story went viral, the social media followers grew and the majority of the people who follow me ask the same questions and these focuses majorly on career transitioning, relocating to Canada and thriving there and adding tech to their careers for competitiveness. Therefore, I decided to found STEMHub Foundation and D-Tech Centrix to help offer answers to these questions through humanitarian means and through paid consulting. I have several profound memories of how my interactions have influenced people. So far, STEMHub Foundation have touched many lives helping them secure scholarships in Canada and other countries. I also have personal mentees who I have seen moved from Nigeria to the UK, Canada and the US through scholarships and some who migrated through Canadian permanent residency programs. Some of them I have met in person and we have cried on our first meetings. I mean it is surreal to see how their lives have changed.
LT – What do you think your unique skill(s) is that has helped you become successful?
Dr. Adeola – I see beyond, I understand career mapping and positioning, I leverage my connections (I have 3 active mentors) and I am patient when researching new technologies. If there is one question I have continued to ask, it is What do I need to be competitive 10 years from now? So, I positioned myself in Additive Manufacturing (3D-printing) about 10 years ago when it was very new and was not popular.
LT – Are there any resources or even advice that have really helped you on your journey?
Dr. Adeola – Have Mentors and Sponsors and do not get too familiar. Never get too comfortable, be thankful and not satisfied. Learning must be continual as technology will continue to evolve.
LT – What has been your biggest accomplishment in your career thus far?
Dr. Adeola – My mom told me as a kid that her father gave her hand in an arranged marriage stating that education was for the boys. So, at age 9, I told my parents that I was going to get a PhD in Physics so they could hang my picture in our living room and tell people about me. Well, when I walked across that stage collecting my PhD, I felt like I fulfilled my childhood dream. I felt like I proved to my grandfather that education wasn't just for the boys. And everyday I go create 3D-printing innovation, I remember that I have to keep going. When I got hired at Cummins, I was provided an opportunity to lead and trailblazer metal Additive Manufacturing for automotive applications with the company. As the first Additive Manufacturing Specialist hired, I helped stabilize the first Additive Manufacturing laboratory as a proof of concept. That project helped build confidence in the capability and value proposition of 3D-printing and caused the company to increase their investment. I wrote the first few standards on the technology, increased the knowledge of several teams about the technology and this has caused me to receive a multi-level promotion and nominations for a couple of manufacturing awards. One of those awards is the prestigious 2020 STEP awards. I relocated to the US less than 2 years ago and being named by the American Manufacturing Institute as one of the powerful force in Manufacturing in the US is surreal. I am thankful to some of our executives at Cummins who nominated me for the award. If not for Covid-19, the celebration would have taken place in Washington DC and there were plans for all the winners to visit the White House. I mean I have won other amazing awards such as being one of the 27 Most Influential Women in Manufacturing won last year and one of the 10 L'Oreal Paris Women of Worth Honoree won in 2019.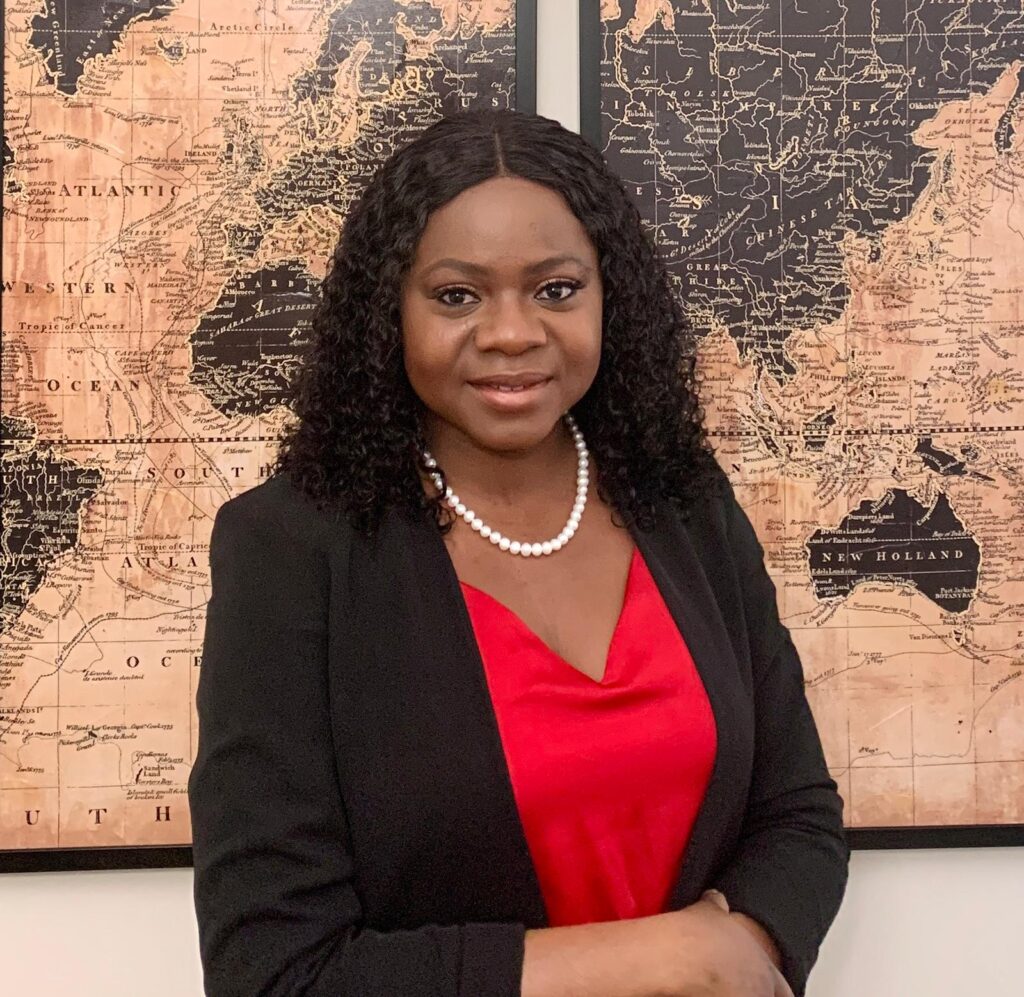 LT – Describe your work or career in two words if you can
Dr. Adeola – 3D-printing is FUTURISTIC MANUFACTURING. I feel like I am already living in the future of manufacturing haha.
LT – You currently own two houses in the USA and Canada, Last year, you announced your engagement with your fiancée, Congratulations!!! Should we be expecting anything special from you this year? Is there any work/project on the pipeline?
Dr. Adeola – Projects in the pipeline, I guess I should now tell everyone that we got married. I know that a lot of people are awaiting wedding invitations. But, due to Covid, we couldn't have the conventional wedding. Since marriage is supposed to be for the two of us, we had gone ahead and did a quiet wedding and started our lives. We hope to still be able to celebrate with families and friends in the future. I know this probably will be disappointing for some of my fans but it has happened. Other projects, there are a couple of them but maybe we can wait till December to see whether they will be shared haha.
LT – What do you do for fun? Engineers are usually tagged 'boring' What do you do when you aren't working? How do you relax?
Dr. Adeola – I think saying engineers are boring is generalizing. I know I am not boring haha. I love travelling. With Covid, that doesn't seem to be easy to do this year. I also love board games and love cooking. I enjoy trying different recipes.
LT – What's your greatest fear?
Dr. Adeola – For now, I don't have any. Ain't no mountain too high to climb has been my motto all my life. I am one of those daring kids. When I fall down, I learn from my mistakes and do it again.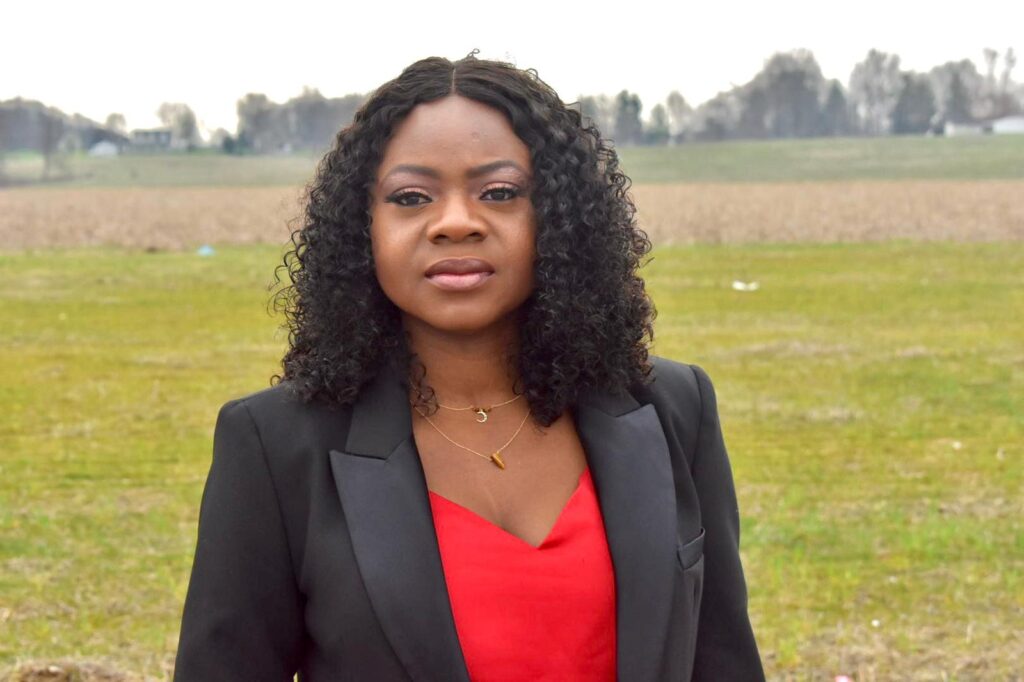 LT – What's your take on the government and how it affects the youths in Nigeria, what can be done?
Dr. Adeola – If there is one thing that is desperately needed now, it is EDUCATION CURRICULUM REFORM. By the year 2050, the population of Nigeria will double and I think we are not preparing for what is coming to us. If our youths still receive the same type of education that we have provided since the 80s and our teachers are still using the same notes they used 20 years ago to teach same classes, how then do we plan to compete in the Industry 4.0 market? How then are we planning to enable our youths learn about construction of fast and affordable homes by 3D-printing or prefab homes that will be needed as our population increase. The education system of today is focused on raising followers not innovators and not inventors of technologies that can compete with even Rwanda. Second, we must leverage the expertise of exceptional Nigerians in diaspora. People like myself who are leading innovative technologies in different parts of the world must be attracted by our Universities and given Adjunct Professor Positions. I mean attract us and take care of us and not treat us like you are doing us a favour. We have a lot to offer Africa, our Universities and our youths. There has to be that transfer of knowledge and expertise and it needs to start now. 3D-printing technology is rapidly growing across multiple industries and applications: medical applications (e.g. surgical implants, prosthesis, dental, and tissue-engineered tissues and organs), aerospace applications (OEMs for airplanes and fighter jets), automotive applications (OEMs for car engines), energy industries (customized valves, heat exchangers), tooling for plastics processing, and manufacturing of customized consumer plastic products and decorations. As a scientist who has a large network of professionals, has explored both plastics and metal 3D-printing and tried several conventional manufacturing techniques, I am wondering why I still have not been approached by any Nigerian University to help develop a curriculum or offer workshop or support research on this.
LT – What advice do you have for the younger generation aspiring to make a difference, just like you?
Dr. Adeola – The future is INDUSTRY 4.0. Research Industry 4.0 and position yourself in one of the swim lanes and learn the necessary skills. If the government failed you, do not fail yourself. If no school is teaching these futuristic concepts, leverage the massive open online courses available to secure the relevant skills. Believe in yourself enough to invest in yourself and your future.
Follow us on social media