… NBA Drops WhatsApp Helpline for Illegally Detained #EndSARS Protesters
In only ten days since the #EndSARS protests began countrywide, the protest organisers have established a helpline to provide needs to their members nationwide.
According to the protesters, the helpline is 01 700 1755.
Callers are directed to Press 1 for medical rapid response; 2 for legal rapid response; 3 for food and supplies; and 4, 5, or 6 for mental health emergencies.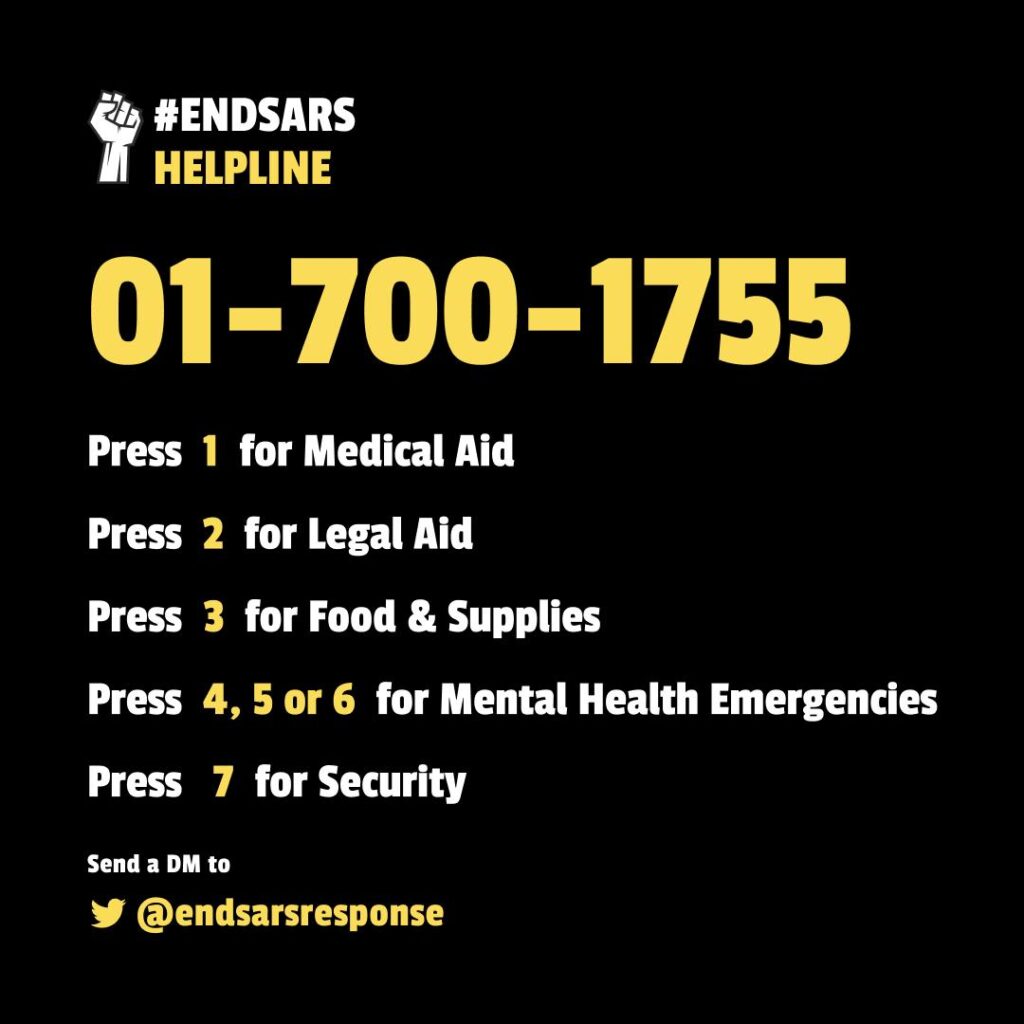 Also, they said Nigerians willing to donate blood for injured victims of police brutality during these #EndSars protests should go to Maryland Mall by lifeBankCares.
The Nigerian Bar Association (NBA) has put out a telephone number for anyone whose ward, sibling, or relation is being held in police detention unlawfully.
It said: "The number is only for WhatsApp and text messaging only. It gave the number like 0706 210 8806 saying lawyers are available to take on people's human rights cases pro bono."
In Lagos, ambulances have been provided in Mushin, Shomolu, Ikotun, Babalegba bus stop, Lekki tollgate, National stadium and Egbeda. The protesters have also provided ambulances for their members in Unity fountain, Abuja, Kaduna, Minna city gate, Tombia roundabout, Yenagoa, IBB square, Makurdi, government house, Port Harcourt, OAU campus, Ile Ife, Osun state, Panseke and Sango Ota in Ogun state.
Follow us on social media