• Nnamdi Azikiwe Airport to resume Monday
Five months after suspension, the Murtala Mohammed International Airport (MMIA) Lagos, Saturday, received its first flight as international airspace resumed in the country as promised by the Ministry of Aviation.
The first commercial scheduled flight Middle East Airline (MEA) touched down at the airport around 2pm from Beirut and was ceremonially welcomed with a water cannon demonstration by the men of the Federal Airports Authority of Nigeria (FAAN) Aerodrome and Rescue Fire Fighters.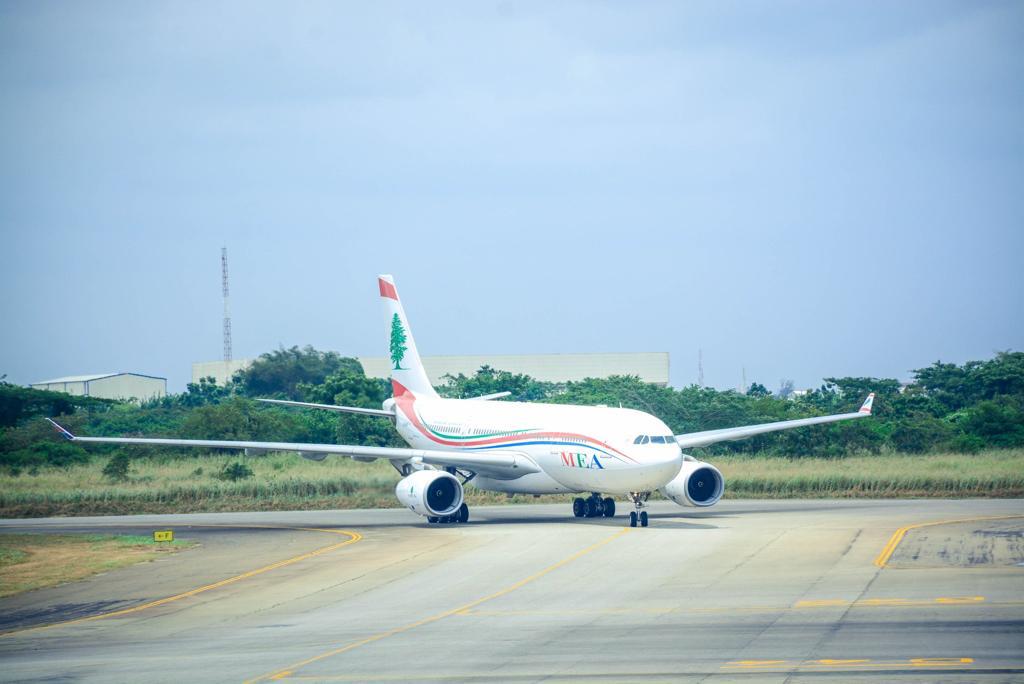 Speaking during the arrival of the first flight, the Lagos Airport Manager, Mrs. Victoria Shinaba said the airport recorded over 100 special and essential flights approved by the Federal Government while the airport was on shut down to commercial scheduled flights.
Shinaba adds, "FAAN will continue to improve on the procedures for facilitation". She further appealed to Nigerians to stay off the airport terminal if they are not travelling.
For passengers arriving, the Nigerian Immigration Service (NIS) alongside airport officials carried out proper screening, handled their travelling papers, passports as well as visas.
Meanwhile the passengers presented their documents including their COVID-19 PCR test results for screening by the Port Health services officials in line with the FG directives.
The Comptroller NIS (MMIA), Abdullahi Usman, lauded the passengers who made the screening process easier, as they cooperated when the officials requested travelling documents from them.
The screening, he continued, has been going on smoothly so far. "No problems, as passengers have been cooperating. The Immigration officials are carrying out their routine checks and they are running their normal shifts. We have not deployed extra men."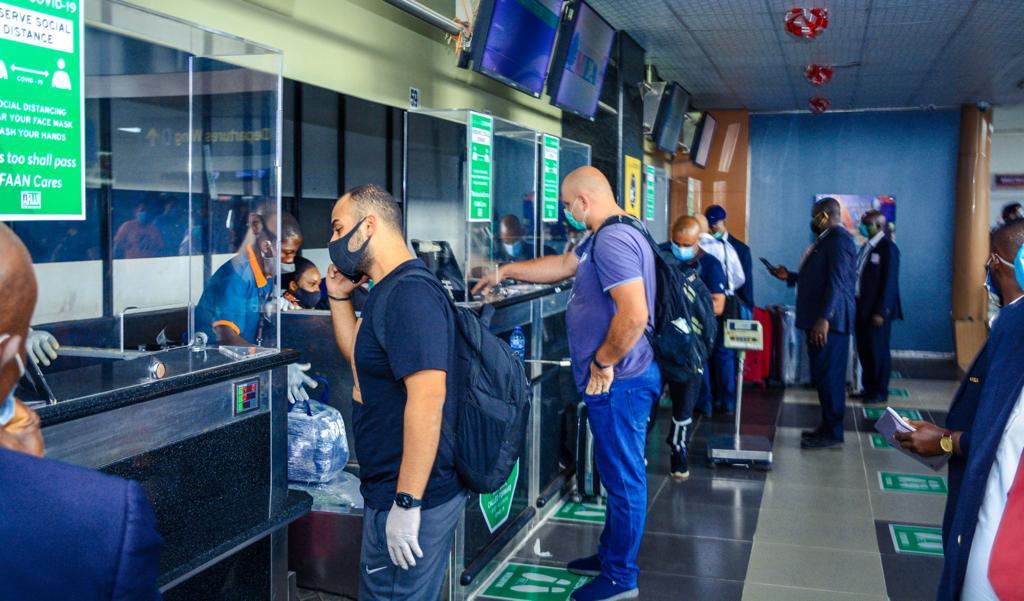 Meanwhile, the federal government also announced that the Nnamdi Azikiwe International Airport Abuja will receive its first international flight on Monday September 7 this year.
FG further noted that Lagos and Abuja international airports are the only two international airports in the country that will be open for international flights.
Others like Enugu, Sokoto, Port Harcourt, and Kano airports would resume international flights operations later.
Follow us on social media