In a renewed drive to improve ease of business in Africa, Payments Solutions firm, Flutterwave, has collaborated with its US heavyweight counterpart, PayPal, to allow its users to now receive money from PayPal users anywhere in the world.
With this collaboration, now, businesses can connect with over 377 million global PayPal accounts and bypass the complex payment and banking framework on the continent that has slowed business operations for years.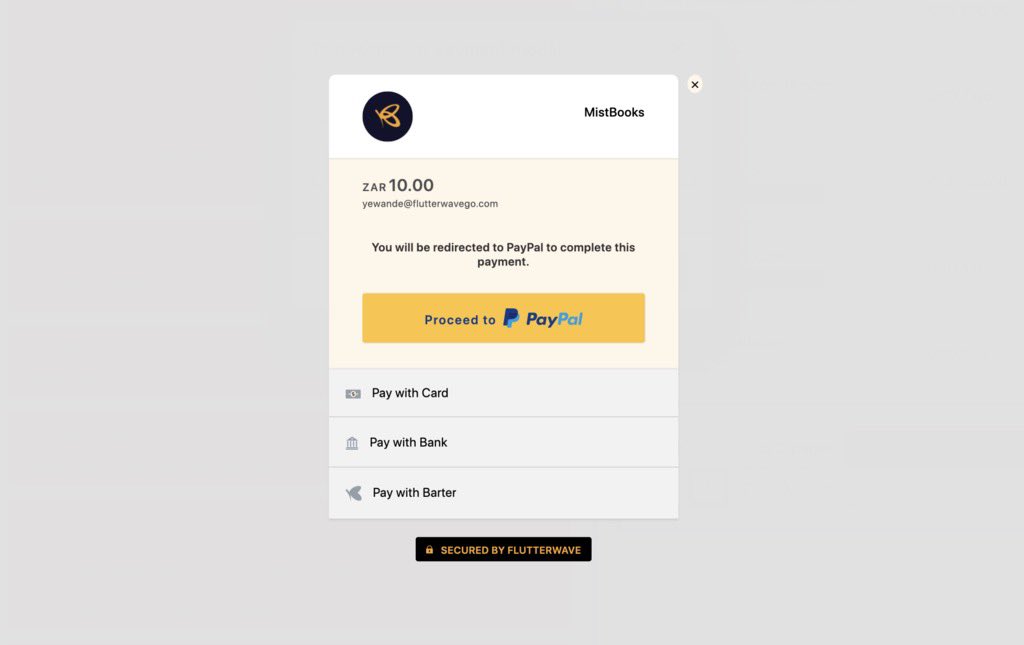 According to CEO Olugbenga 'GB' Agboola, this will happen via a Flutterwave integration with PayPal so merchants can add PayPal as a payment option when receiving money outside the continent. The service, which is already available for merchants with registered business accounts on Flutterwave, will be operational across 50 African countries and worldwide, the company claims. Flutterwave hopes to roll out this service to individual merchants on the platform as well.
"In a nutshell, we're bringing more than 300 million PayPal users to African businesses so they can accept payments across the continent," he said to TechCrunch. "Our mission at the company has always been to simplify payments for endless possibilities, and from when we started, it has always been about global payments. So, despite having the largest payment infrastructure in Africa, we want to have arguably all the important payments systems in the world on our platform."
Since the company's expansion to Africa, it has maintained a one-sided relationship with most countries on the continent, allowing them only to send money. And according to its website, only 12 African countries can send and receive money on the platform, but to varying degrees. They include Algeria, Botswana, Egypt, Kenya, Lesotho, Malawi, Mauritius, Morocco, Mozambique, Senegal, Seychelles and South Africa.
Users in countries who are not afforded the luxury to do so have to rely on using the PayPal account of a friend or family, based in countries where payments can be received. Next, they request the funds via bank transfer, leading to more incurred costs or use other cross-border money platforms like WorldRemit.
This is a pain point for these businesses, particularly in Nigeria. PayPal finally arrived Africa's most populous country in 2014 and a year later, it became the company's second-biggest market on the continent.
But despite its fast adoption rate and large fintech appetite, merchants cannot still receive payments from other countries on the platform with various sources alluding PayPal's decision to the country's history with internet fraud.
Nigeria's e-commerce and that of the continent at large continues to grow at a breathtaking pace. In 2017, Africa generated $16.5 billion in revenue, and by 2022, it is expected to reach $29 billion. With numbers like this, it isn't hard to see why PayPal wants to get in on the action, albeit not completely. Hence, the partnership with Flutterwave.
The company, via its APIs, offer payment services to individuals and businesses across the continent. Since launching in 2019, the African payments company has partnered with Visa to launch Barter; Alipay to offer digital payments between Africa and China; and Worldpay FIS for payments in Africa.
But this one with PayPal is arguably its biggest partnership or collaboration yet. Now, African businesses have more access to sell to global customers using PayPal to receive and send payments online.
Follow us on social media