Foodstuff and beef Prices have risen in Lagos, following a recent blockade of food imports to the state by the exporting farmers in Northern Nigeria.
The hike in prices comes against the backdrop of a blockade of southern Nigeria announced by the Amalgamated Union of Foodstuff and Cattle Dealers of Nigeria (AUFCDN) last week.
The union is demanding the protection of its members and payment of about N475 billion compensation for lives and property lost in the wake of the crises recorded across Nigeria in recent months.
Foodstuff and commodity markets revealed that the action of the union has driven up prices of beef, foodstuff and vegetables, especially in states in the southern part of the country and the Federal Capital Territory, Abuja.
At the popular Mile 12 market in Lagos, this newspaper observed Tuesday that meat sellers across the market were largely absent and there was scarcity of tomatoes, pepper and some other food items brought from the northern part of the country.
It was observed that, in the market, there was a scarcity of tomatoes, with the few available going at unusually high prices.
A big basket of tomatoes, which sold between N5,000 to N6,000 before the food blockade, sold for as high as N35,000 on Tuesday. Similarly, a bag of pepper was sold at an average price of N17,000, from a relatively lower price of between N8,000 and N10,000 last week.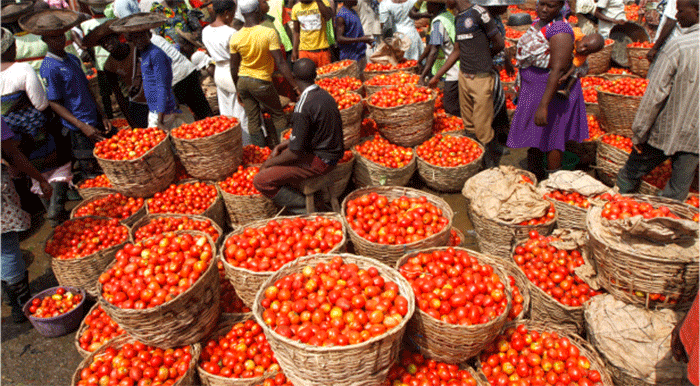 "This crate of tomatoes is N13,000. We sold it for N2,500, even N2,000 when there was plenty goods. See around, no tomatoes in the market," a trader told said, pointing at the crate of tomatoes.
Some other sellers sold crates of tomatoes between N11,000 and N8,500, depending on how fresh they looked.
"The price of pepper has even gone down today, as at yesterday (Monday), we sold a bag for N28,000," another trader said.
Also, (cow) butchers were largely absent from their stalls in the market. Traders in the market attributed their absence to the fact that cows are no longer being killed at abattoirs due to high prices.
It was observed that onions, which sold between N11, 000 and N12, 000 per bag, now average between N20,000 and N25,000 per bag.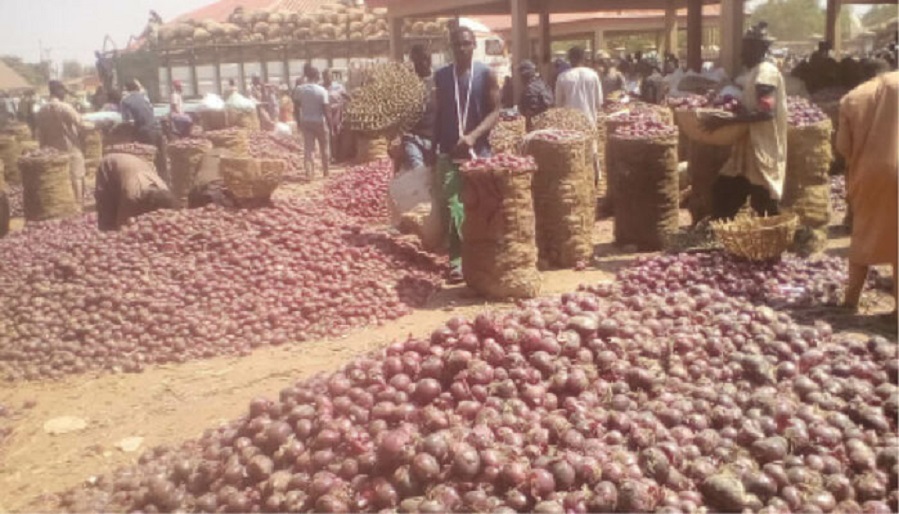 However, the price of beans remained relatively the same, at N23,000 for small bag and N46,000 for the big bag.
A tuber of yam sold between N1,000 and N1,500, from less than N1,000 before the blockade, while potatoes were almost not available anywhere in the market.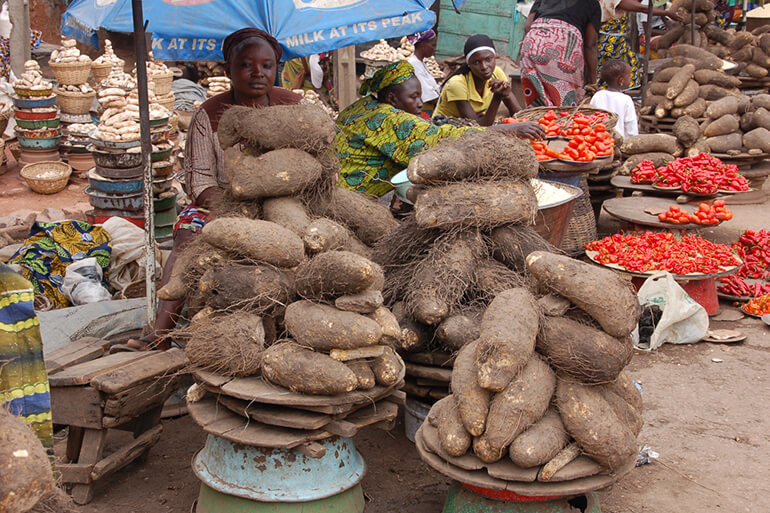 Last January, Nigeria's food inflation rose to the highest level since 2008, showing a disturbing picture of the crisis the nation's food sector has faced.
Food inflation climbed to 20.57 per cent year-on-year in January, according to data released by the Bureau of Statistics.
It was the highest in over 11 years.
Analysts blamed the rise on COVID-19 pandemic disruptions, dollar shortages, and lingering restrictions on imports of certain food items despite the reopening of the borders. Another factor is the incessant attacks on farmers, which has caused shortages of goods
The ongoing blockade is expected to make a bad situation worse, leaving millions of poor citizens struggling daily to buy food at exorbitant rates.
Nigeria has seen one of its longest inflationary streaks, with headline inflation reaching a 33-month high in January.
Follow us on social media