…Helicopter belongs to Airfirst
No fewer than four persons have been rescued by emergency officials and property worth millions of Naira damaged after a helicopter crashed into a building in the Ikeja axis of Lagos State.
It was gathered that the incident occurred at 3:30 pm on Tuesday. Four persons comprising, two white and two black men, according to the National Emergency Management Agency (NEMA) were rescued from the scene.
The helicopter according to sources belongs to Airfirst Hospitality And Tour Helicopter, was said to explode as soon as it landed on the building located adjacent AP filling station and United Bank for Africa (UBA) at Oba Akran in Ikeja.
The aircraft burst into flames near Murtala Muhammed International Airport (MMIA), its destination.
It was learnt that the pilots of the helicopter were rescued.
However, there is no information on whether or not there were other passengers on board.
NEMA's Lagos Territorial Office Coordinator, Ibrahim Farinloye who confirmed the crash, said rescue operations were ongoing.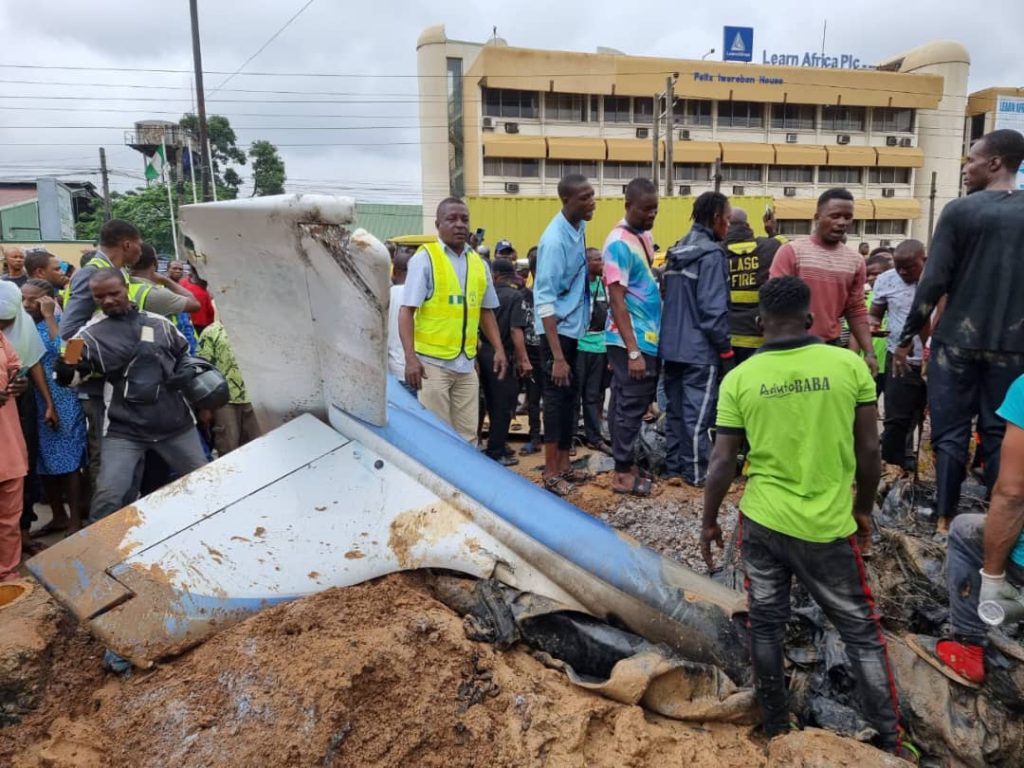 He said details were still sketchy, adding that information would be provided as soon as they were available.
Follow us on social media