This year's annual Lagos Couples' Hangout, will experience greater exploits as the very best of entertainment, comedy, music performances, merriment, pomp and paparazzi, will be lavishly unleashed to fans and guests of the family entertainment gathering in Lagos, on Saturday February 18th, at Elim Chapel Hall, Ketu, Lagos.
Leading the distinguished army of entertainers is Gbenga Kehinde, popularly known as Guitar Boy. Kehinde, a renowned musicologist, music director and multi-instrumentalist, will is set to thrill fans and guests at the "Couples' Hangout", with delicious music menu from different generations. He told E- Train that, he and his band are very prepared to ensure that this Valentine special edition of Couples' Hangout is memorable with their stellar performance.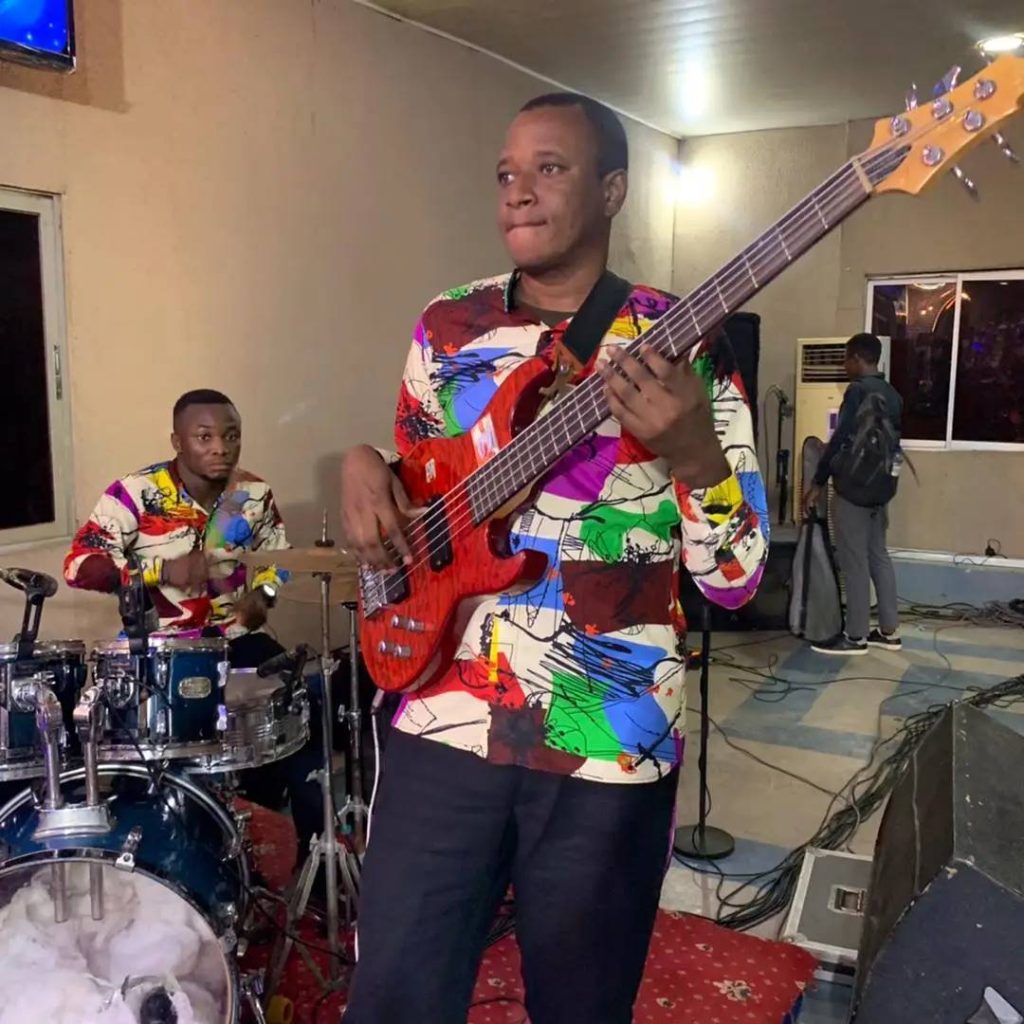 Other top guests artistes who will be performing alongside Guitar Boy, includes, fast rising soulful Dimeji Olatunji aka King D, powerhouse vocalist, Oyin Wonder, Trailblazer Band and others. In addition, highly talented broadcaster and comedian, Adebisi Tokunbo, who will storm the event from Ogun State base, promised to lift heavy hearts  with his uniquely crafted humour. Adebisi, an OAP with Fresh FM Radio, Abeokuta, will also double as events master of ceremony. The vivacious and humourous broadcaster told Lagos Today  that he will heal guests trapped by the current depressing "cashlessness" and "fuel scarcitiness" sickness with his healing jokes and riddles, specially cooked for this purpose.
Apart from these, the organizers, Excellent Men Fellowship, in a statement stated that the family entertainment event will also feature, couple games, couples dances and dance competition, fashion parade, and lectures on family financial growth and management, among other life enriching package for the event. They also declared that as usual there will enough food and drinks for their guests. The statement also stated that "Couples' Hangout" is free to all Couples, despite their religion, tribe and creed. But they have to register online to be part of the entertaining event
Speaking in an interview, the chief host of event and National Chairman, of Excellent Men Fellowship, Deacon Olayinka Adeniran, said that the theme of this year's special Valentine edition of the Couples Hangout, is "Falling in Love Again; keep the flames of love burning brighter and brighter". According to him,  outstanding guest speakers such as Pastor Bisi Adewale, a renowned relationship coach, Dr. (Mrs) Dolapo Kwapowe, aka Pastor Dee, a multiple awards winning pharmacist and cleric, and others will do justice to theme from their vast global experience and intellectual acumen.
Deacon Adeniran, who is excited that the program is coming back after the COVID-19 pandemic, said that the Couples Hanout, is aimed at building impactful and sound marriages and homes in line with the word of God, which will in turn positively transform our nation.
"We believe that family is the most institution in our world today. It is the only institution that produces our future leaders, our children. Every criminal element we see at the leadership level today came out of the family. Therefore, this will only change when we entrench godliness at the home level," he said.
Follow us on social media