A policeman has been injured after being run over by a hit-and-run driver on Thursday at Ilubinrin inward Simpson area of Lagos.
The Lagos State Traffic Management Agency said that the incident resulted in a heavy traffic backlog towards the Third Mainland Bridge and that emergency responders had been called to attend to the injured policeman.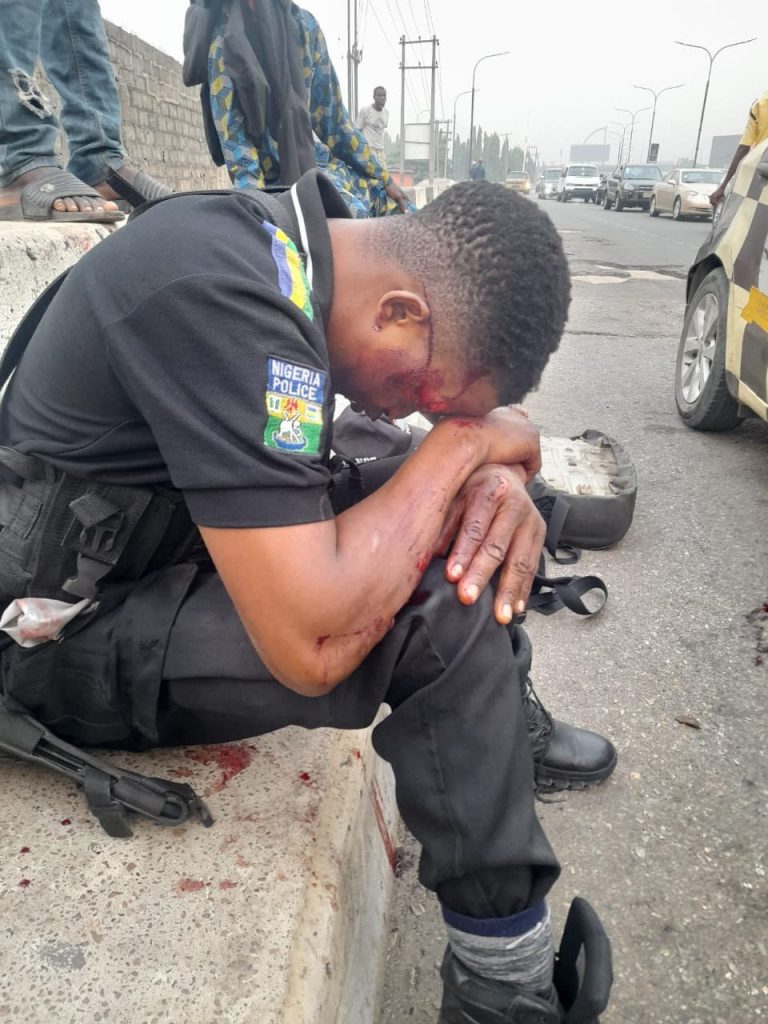 Reacting to this on twitter, the Lagos State Police Public Relations Officer, Benjamin Hundeyin on Twitter wrote,
"35 mins and just 7 retweets. Flip this, let it be a police van involved in hit and run and watch the retweets increase exponentially.
"Same way the many daily good deeds of the police are shunned, giving the false impression it's all about negativity and mediocrity."
Follow us on social media