Cities on the east coast of the US, including New York and Boston, are bracing for up to 60cm (20in) of snow as a major winter storm approaches.
Wind gusts of up to 80km/h (50mph) are forecast for several days creating blinding, blowing snow.
The National Weather Service (NWS) says snow is expected to begin late Sunday night in parts of Pennsylvania, New York state and New England.
New York City has declared a state of emergency.
Non-essential travel is restricted from 06:00 local time (11:00GMT), Mayor Bill de Blasio announced on Twitter. "This winter storm will be dangerous with heavy snowfall and strong winds. If you can stay home, stay home."
Schools will be closed and coronavirus vaccinations re-scheduled. About three-quarters of flights into John F Kennedy Airport have been cancelled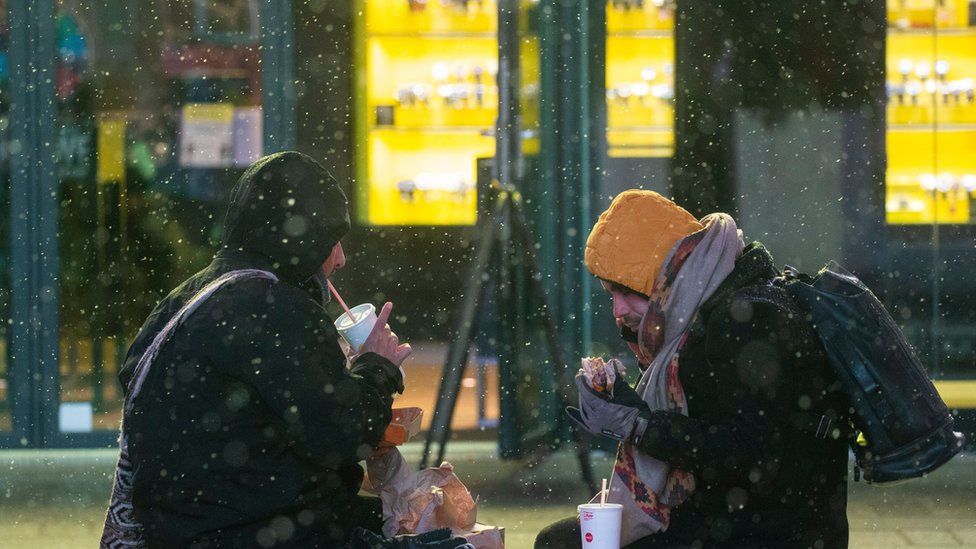 New Jersey Governor Phil Murphy has also declared a state of emergency, giving authorities the ability to shut roads and evacuate homes.
He also suspended all public transport throughout the state on Monday.
The snowstorm already hit the west coast, with California experiencing more than 2m (6ft) of snow last week.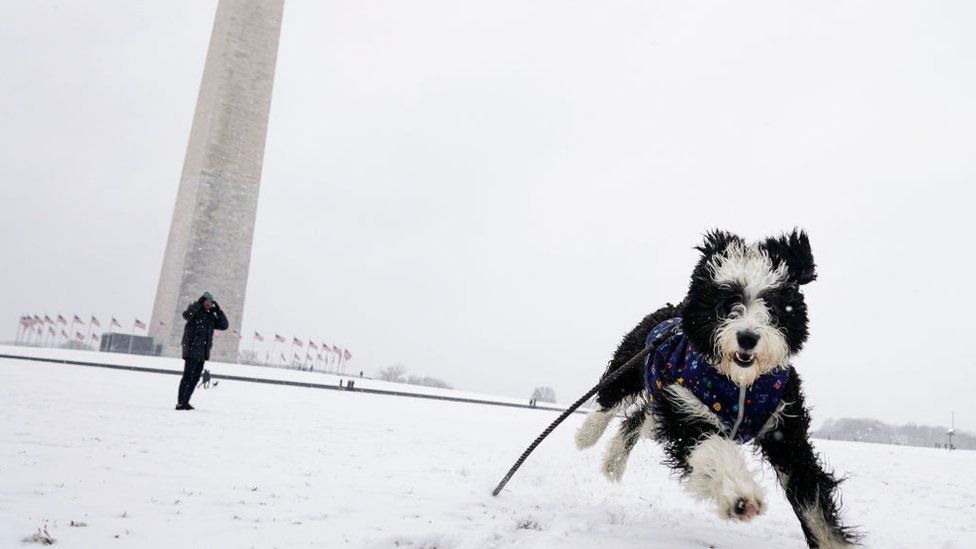 In Washington DC, many have been enjoying the snow in front of the capital's iconic landmarks.
President Joe Biden has met advisers to discuss "a range of issues, including the approaching winter storm", a White House official said.
-BBC
Follow us on social media