The Special Investigation Panel on the alleged indictment of DCP Abba Kyari, has submitted a report to the Inspector General of Police (IGP), Mr Usman Alkali Baba.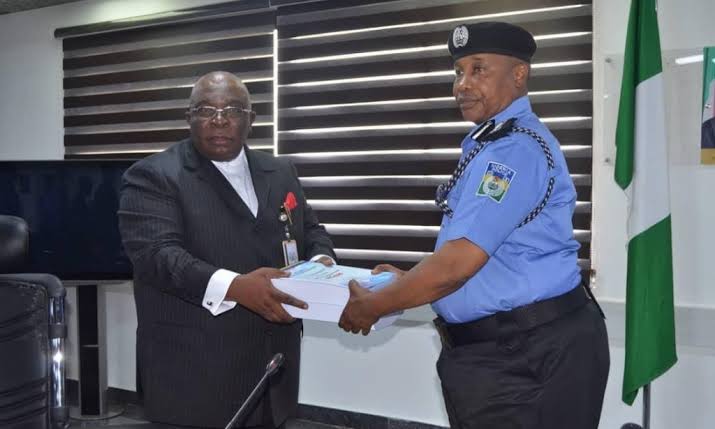 This was disclosed in a statement by Force Public Relations Officer, Mr Frank Mba, on Thursday in Abuja.
During the report submission, Mr Joseph Egbunike, a Deputy Inspector General of police and chairman of the panel, commended the IGP for the confidence reposed on panel members to carry out their investigation.
"The panel began investigations immediately it was inaugurated on August 2nd.
"The report submitted was an outcome of a painstaking, transparent and exhaustive investigative process.
"The report contains the case file of the probe, evidence and findings as well as testimonies from Kyari and other persons and groups linked to the matter," he said.
The IGP responded, stating that the probe was needed to conduct discrete investigations into the allegations levelled against DCP Kyari.
He added that a careful and expeditious review of the recommendations would be undertaken by the force management team before forwarding it to appropriate quarters for necessary action.
Recall that earlier this month that the Inspector-General of Police, Usman Alkali Baba recommended the immediate suspension of DCP Abba Kyari.
The IGP further noted that the suspension is also expected to create an enabling environment for the NPF Special Investigation Panel to carry out its investigations into the weighty allegations against DCP Abba Kyari without interference.
Follow us on social media