The Lagos State Government, on Monday, said about 13,548 youths in the state would be trained in various agricultural value chains within five years.
It added that the initiative, which was in partnership with the International Institute of Tropical Agriculture and Africa Projects Development, would help the youths to build skills and secure fulfilling work opportunities within the agriculture value chains.
The state Commissioner for Agriculture, Ms. Abisola Olusanya, spoke during the opening of the Young Africa Works Agribusiness Internship Orientation Training at the Lagos State Agricultural Development Authority, Oko-Oba, Agege.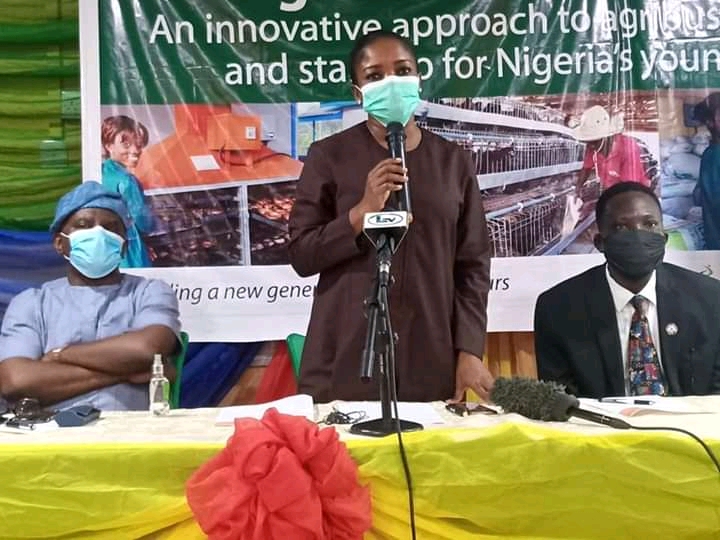 According to Olusanya, the Young Africa Works Project of the IITA was a strategic approach to agribusiness training to arouse the interest of youths in the agricultural space and to enable them to make a living out of it.
She said, "The Young Africa Works-IITA Project is an innovative approach to agribusiness training and start-up for Nigeria's young people which is focused on improving the livelihoods of youths and teenagers by impacting in them the needed skills to do viable agribusiness within their communities.
"I have also been reliably informed that IITA seeks to provide skills to over 40,000 youths and enable 242,724 young women and men to secure dignified and fulfilling work in agricultural value chains in a five-stage model within five years. Specifically, for Lagos State, a total of 13,548 youths including 3,120 secondary school students are expected to participate in this programme.
"With this initiative to train over 40,000 people in Lagos, Kano, Kaduna and specifically 13,548 in Lagos, we should be able to close the gap around the deficits we have in our food supply system."
Follow us on social media